Types of Heaters you can buy in market this Winter Season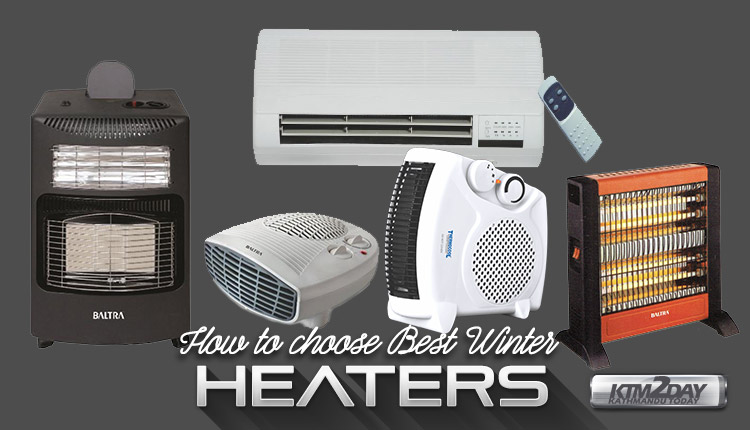 You are going to start thinking about your home's heating alternatives when fall begins to transition into winter and you start pulling out your cozy wool blankets from storage. You have access to a plethora of choices; nonetheless, you are responsible for making the selection that best meets your needs.
Your evaluation of which option is the "correct one" could take into account factors such as energy efficiency or efficacy. So how do these options stack up against one another?
1

RADIANT ELECTRIC HEATERS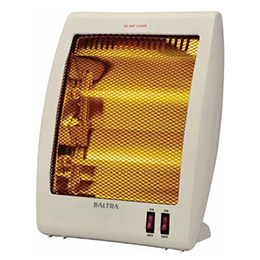 These heaters utilize electricity to bring its glowing, red-hot bar elements up to temperature, and then the bar elements radiate heat in the form of infrared radiation.
They don't directly heat the air; rather, the radiation moves through the air and eventually comes into contact with something that may absorb heat.
These heaters produce what is known as "spot heating," which means that they do not heat the entire space, but they also do not waste energy in doing so because they do not heat the entire room.
Radiant heaters are available in a broad variety of shapes, sizes, and wattages, ranging from 850 W infrared heaters that give a number of heat settings to the smaller, more portable options.
For instance, it is able to be adjusted to a wattage of 700, 1400, 2100, 2800, or 3,500. These kinds of heaters are ideal for use in tiny cosy rooms, as well as for providing customized warmth in a cold restroom or outside on a chilly veranda.
Price Range : Rs.1,100 – Rs.3,000
2

ELECTRIC CONVECTION HEATERS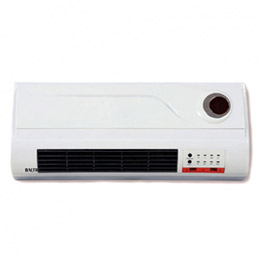 The operation of a convection heater is accomplished by air currents that move through the core of the heater and across the element that does the heating.
That warms the air, which causes it to expand as a result of its increased volume and ascend. Because cool air rushes in to replace the hot air that is rising, you end up with a hot air current because the cool air gets heated up as it passes through the warmer air.
Electric convection warmers, such as the wall-mounted Baltra PTC heater that is shown in the picture can be adjusted to either 1000 or 2000 watts, work best in enclosed or confined locations, such as cozy rooms or nestled under your desk near your feet.
Price Range : Rs.5,400 – Rs.10,000
3

ELECTRIC FAN HEATERS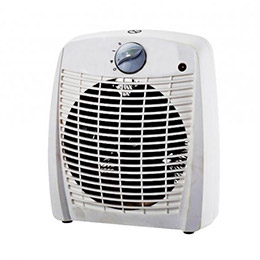 Fan heaters powered by electricity, such as the 2000 W model, are quite similar to traditional convection heaters except that they use a fan to distribute the warm air produced by an electric element around the room. Once more, they perform best in confined areas. They don't cost much, but they can make a lot of noise during operation.
Price Range : Rs.1,650 – Rs.6,000
4

OIL HEATERS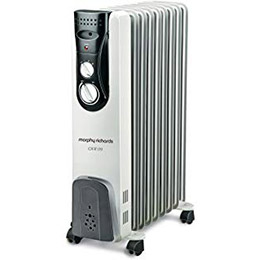 Calling them "oil" heaters is incorrect because electricity is used to warm the oil contained in the fins. The oil, however, is not burned but instead acts as a heat storage medium which is why the oil in an oil heater never runs out.
This oil is used to heat a steel casting, which then distributes the heat in the room through convection.
Oil heaters require some time to get going due to the complexity of the process, but they are ideal for lengthy periods of unsupervised use, such as warming a cold bedroom while the occupants sleep. Seven, nine, eleven, and thirteen fin configurations are available for the Black & Decker line.
Price Range : Rs.10,000 – Rs.23,000
5

GAS HEATERS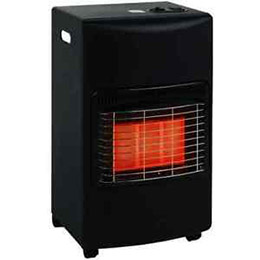 If we compare gas heaters to electric heaters, we can see that the former generates more heat in the same length of time.
Furthermore, gas heaters have lower ongoing expenditures than electric ones because gas is less expensive than electricity. A gas heater may not consume more than a cylinder throughout winter, but that depends on one's usage.
Gas heaters are convection heaters, meaning they warm the air by moving it around the space. Keep in mind that since hot air rises, your gas heater "pushes" the air around the room to evenly heat it.
Price Range : Rs.6,800 – Rs.10,000
6

ELECTRIC BLANKET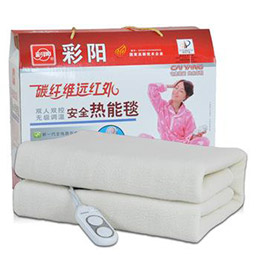 On a cold, dry winter night, nothing beats snuggling up under an electric blanket. The most desirable electric blanket features multiple heat settings, rapid heating, and a plush fabric.
The modern electric blanket is equipped with an automatic shut-off feature that disables the blanket when a predetermined length of time has elapsed.
Price Range : Rs.1000 – Rs.4,000
7

ELECTRIC HOT GEL BAG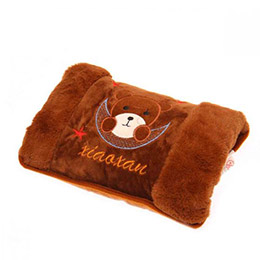 The use of an electric hot gel bag is straightforward. There is no need to use gas or other heating methods to get water to a usable temperature. The unique gel inside the sealed pouch makes it ideal for regular use.
The bag is made from a comfortable fabric that can assist ease your backache. Plug it in, turn on the heat, and it'll be ready to use in about 5 to 8 minutes.
Price Range : Rs.300 – Rs.450