Nepal's first smart vertical parking comes into operation at Bhatbhateni Supermarket Tangal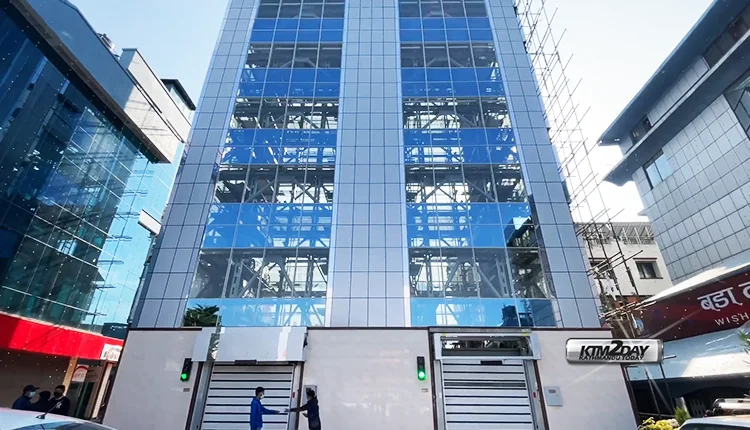 Nepal's first smart parking has come into operation at Tangal outlet of Bhatbhateni Supermarket from today.
The smart parking lot built by Omega Engineering of India is 25 meters high. It will be able to park 44 vehicles at a time. There are four verticals in the 11-storey vertical parking lot and one vertical will accommodate 11 vehicles.
According to Bhatbhateni Supermarket, 44 vehicles can be parked in up to 11 floors as there are four lanes in each vertical. The cost of building the vertical parking, including finishing, is around Rs 70 million, according to a Bhatbhateni supermarket source.
Once the vehicle has reached the lower part of the parking lot, it will automatically be parked on the empty slot available on the upper floor and to bring it down customers just need to swipe the smart card .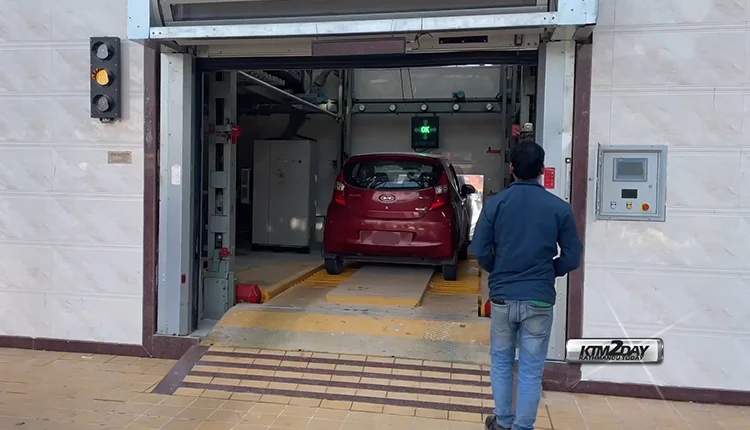 Parth Bhattacharya, Head of Operations, Omega Engineering, said that a vertical lifting parking system, i.e. tower parking, has been used for the parking lot under construction at Bhatbhateni as various technologies are available for parking. According to him, a card will be provided to the customers who come to park the car. Necessary work will be done to park the vehicle and take it out again through the same card.
Omega Engineering, which has already built such vertical parking lots in different parts of India, has said that it is the first time in Nepal that such parking lots have been constructed.