Bhatbhateni Supermarket's 20th Store opens in Hetauda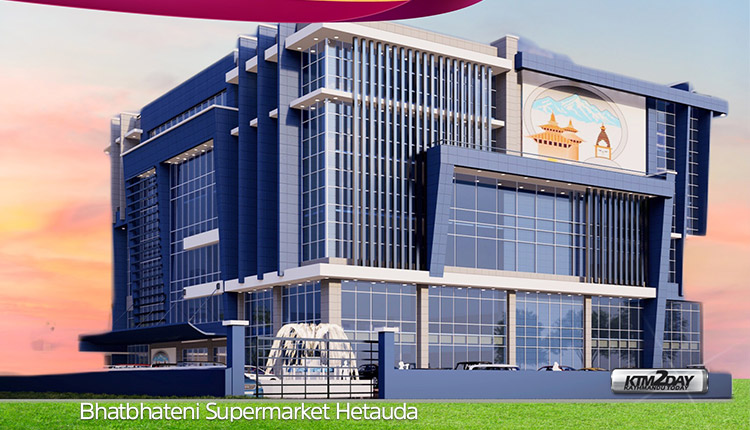 Hetauda now features a Bhatbhateni Supermarket, the largest and most well-known shopping mall in the country. On Tuesday, Bhatbhateni Hetauda began operating the business. Located in Hetauda- Ward No. 2, the 20th store of Bhatbhateni has begun operations.
Mr. Min Bahadur Gurung, who is also a member of the board of the supermarket, inaugurated the new store in Hetauda.
Gurung, the supermarket's chairman and managing director, said that the store has also opened in Hetauda as part of a national expansion plan. In his words, the company was marketed with the goal of bringing international shopping experience in the country, as well as creating jobs for a large number of young people and funding social programs.
According to him, "We believe that the shop constructed here would be economically successful and also help tourism along with the services of the supermarket in Hetauda. Our campaign's goal is to help the country's economy grow, create jobs, and give back to the community with the money we earn.
Gurung said that Bhatbhateni currently offers 150,000 kinds of goods. Corporate Social Responsibilities Director Gurung stated that funds were allocated for the improvement and decoration of roads and checkpoints. It's our responsibility to invest in the Bhatbhateni open area's development, he remarked.
"There is a 10% discount on groceries and clothing and a 20% discount on electrical items" stated Binod Bhattarai, the manager of the store. Bhatbhateni's Hetauda store, which took 10 months to build, would provide jobs for around 225 people.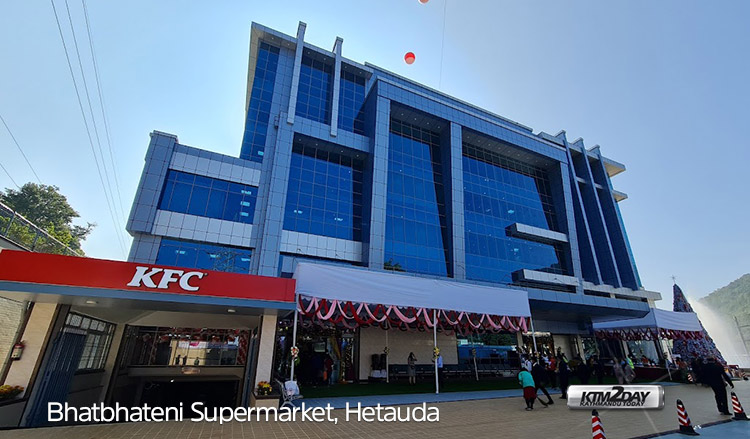 Parking is accessible in both the lower and upper levels of the store's 8-story building, which spans 14 and a half kattha land and has two basements totaling 134,000 square feet.
Bhatbhateni Supermarket had donated Rs.25 lakhs to all 7 provinces during the outbreak of Covid.
Bhatbhateni has built two buildings for Kathmandu's Teaching Hospital and invested in many charitable causes.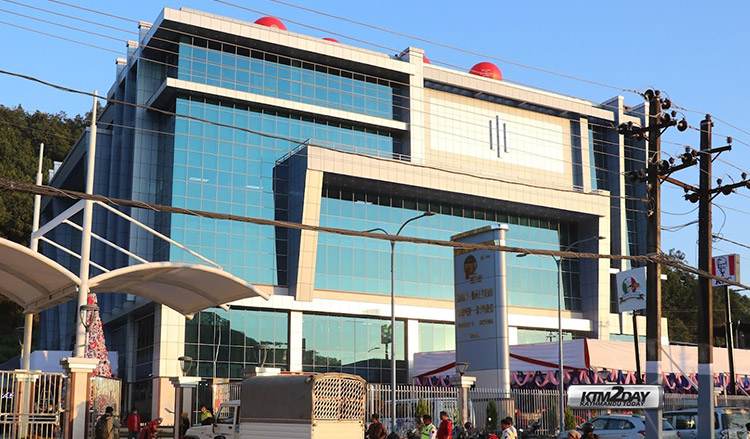 In addition, he stated that Bhatbhateni has one store in Bhaktapur, two in Lalitpur, nine in Kathmandu, one in Dharan of Sunsari, one in Biratnagar of Morang, one in Chitwan, one in Pokhara, one each in Butwal and Bhairahawa of Rupandehi, one in Nepalgunj of Banke, and 20th store in Hetauda. Bhatbhateni plans to open two additional outlets in Kathmandu and Dhangadhi later this year.