Black Shark 3 with Snapdragon 865 and 4700mAh battery set for Feb launch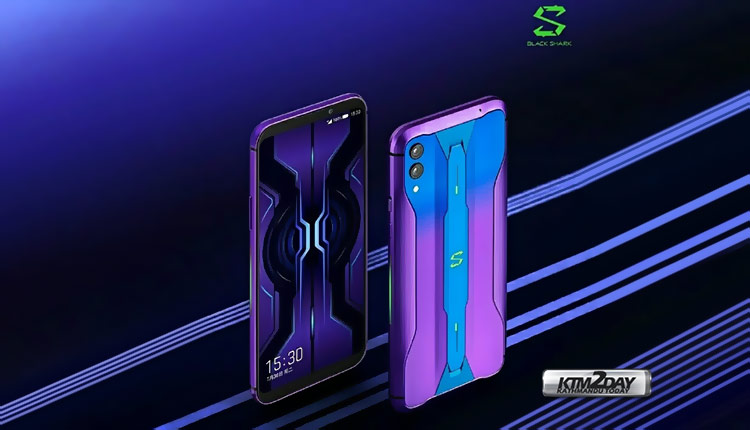 The Black Shark 3 gamer smartphone is expected to be announced in February by Xiaomi,arriving with the latest top-of-the-line Qualcomm Snapdragon 865 processor and an even larger capacity battery than its predecessor's 4700mAh.
According to a chinese website ,the company's new gaming model is expected to come with a higher-than-usual screen – probably with 90Hz refresh rate. Its predecessor, Black Shark 2 Pro,had 240Hz touch sensitivity, but the images were displayed at a 60Hz refresh rate on its display.
The Black Shark 2 Pro, which was launched in July 2019 featured a 6.39-inch Full HD+ screen, Snapdragon 855+ processor and 4000mAh battery with 27W fast charging support.
Since this device launched last year was limited to LTE internet (4G), which means it had no energy demands that high. Black Shark 3, in turn, should come with 5G support, and will spend considerably more battery. That's why it's expected to have a larger energy cell and faster charging technology.
Earlier, it was speculated that Black Shark 3 would come with 30W fast loading technology, which would only be slightly better than that of its predecessor. Now, however, new rumors point out that Xiaomi would be working on chargers with even greater powers and that this will bring benefits to Black Shark 3.
It is worth remembering that recent leaks indicate that the Xiaomi Mi 10 will come with a 40W charger and that the Mi 10 Pro will have fast charging with 66W power.
As the site Gizmo China explains, at the moment there is no confirmation about screen size, design and other choices of the type for Xiaomi's new gamer smartphone.
Still, it is expected that it will have a stereo speaker system, but that will maintain the absence of a 3.5mm connector for headphones.
Last month, a smartphone with model code SHARK KLE-AO was certified in China.
It should be Black Shark 3, but there's no way to have a definitive confirmation at the moment. The certification process revealed that the device has 5G internet support.