Bose Acoustimass 10 speaker system Price in Nepal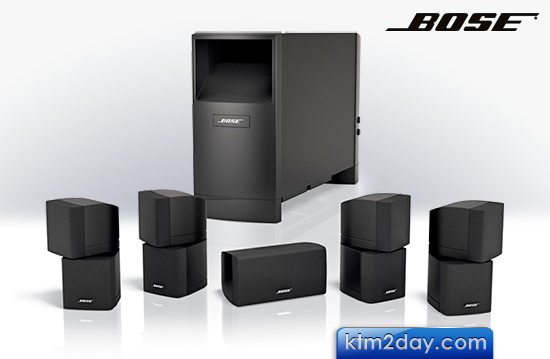 Product Description
The Acoustimass® 10 speaker system features a proprietary powered Acoustimass module to provide profound low frequencies throughout the listening area.
Two downward-firing drivers in the Acoustimass module give you powerful performance for the lowest audible notes and effects. The module features technology that minimizes audible distortion.
You can hide the Acoustimass module virtually anywhere in the room, and you experience dramatic sound that all seems to come from the small speaker arrays.
The Acoustimass 10 Series IV speaker system includes four innovative Direct/Reflecting® cube speaker arrays and a horizontal center channel speaker array to produce lifelike effects in 5.1-channel surround sound. Together, they deliver exceptional performance, so music and dialogue ring clear and true.
The Acoustimass 10 Series IV speaker system is engineered to fill the room with beautiful sound … not bulky speakers. With the module hidden away, all you see are the small, décor-friendly speakers.
Accessory brackets and stands offer attractive placement options. The result is a rewarding entertainment experience you'll have to hear to believe. It brings concert hall, movie theater and ballpark excitement into your living room.
Dimensions:
Cube speakers:
6.25″H x 3″W x 4″D ( 15.7 cm x 7.8 cm x 10.2 cm )
2.4 lbs (1.1 kg)
Center channel speaker;
3.13″H x 6.25″W x 4.13″D ( 7.9 cm x 15.9 cm x 10.5 cm )
2.36 lbs (1.07 kg)
Acoustimass module:
16.33″H x 8.13″W x 25.33″D ( 41.5 cm x 20.7 cm x 64.3 cm )
Total shipping weight : 61.5 lbs (28 kg)
Price : NRs. 1,40,000