'Buddhist Circuit' pilgrimage tour package by year's end
The private sector has taken initiative to launch a fixed destination pilgrimage tour package entitled 'Buddhist Circuit' by the end of 2010.
The package will include places related with the birth, enlightenment and death of Buddha in Nepal and India. According to the developer of this tourism package, Bikram Pandey, this 10-day package will cost $40 a day. The package launched just before Nepal Tourism Year 2011 is expected to help make the campaign a success by drawing more tourists to Nepal.
"If some 100,000 tourists stay in Lumbini spending $ 30 per day, then the amount received will be $3 million. But if we can divert it to four nights then the turnover will be $12 million a year," said Pandey. According to Pandey, besides the fixed circuit, side trips would also be promoted.
For the entire fixed 10-day trip, state-of-the-art luxury buses called "Enlightenment Express" will be used, Pandey said at a press conference on Friday.
In course of expansion of the package, buses with other names like Lumbini Express, Kapilvastu Express and others depicting the places related to Buddha´s life span will be used.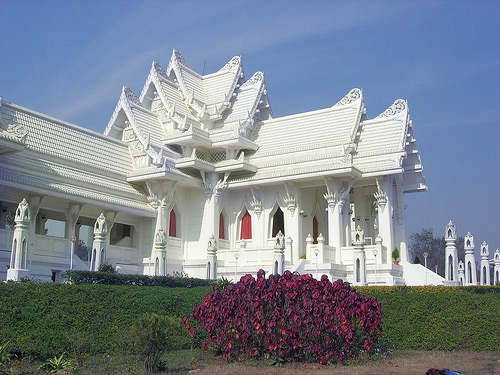 Prachandaman Shrestha, chief executive officer of Nepal Tourism Board (NTB), said the circuit will add recreational, educational and historical aspects besides the pilgrimage.
In the recent times, Buddhist destinations like Lumbini and Kapilvastu in Nepal and Shravasti, Kushinagar, Sarnath, Bodhgaya and Vaishali in India have become a hot spots for tourists. At present, it is estimated that around 300,000 tourists visit these areas every year and 80,000 of them visit Lumbini.
Since Buddhist Circuit is a cross border pilgrimage and tourist package, it will be a unique offer for the visitors, Subhas Niraula, senior director at NTB, said.