Caviar launches diamond studded and gold finished iPhones and iPads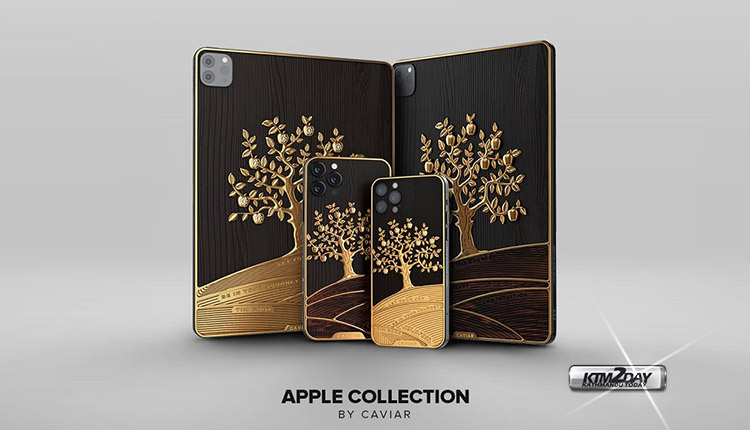 Caviar recently announced its new line of luxury products from Apple, with the iPad Pro Grand Apple in the clear spotlight. This tablet takes the word "premium" to a next level and leads the Apple Diamond and Apple Gold lines at an exorbitant price tag.
Known for selling luxurious and extravagant editions of technology products, Caviar announced its 2021 collection of iPhones and iPads. As in previous years, the devices bring details in gold, wood and diamonds.
In addition, Caviar is also decorating the back of the devices with a phrase from Steve Jobs, who was responsible for turning Apple into a "golden apple" company.
iPad Pro Grand Apple is the crown jewel of the Apple Diamond and Apple Gold Series
The main model of the collection is the iPad Pro Grand Apple, represented by 81 diamonds with 3 mm in diameter, with a glow to be compared to the genius of the creators of the apple company. In addition, the device is also sold in a special box that has about 1 pound of 18 carat gold in prints.
The iPad Pro Grand Apple will have only one unit produced and will be sold for the modest amount of $184,310 (Rs 2.13 Crore). Caviar gives the customer the option to base their iPad Pro Grand Apple on iPad Pro 11 (2020) or iPad Pro 12.9 (2020).
For those looking for something cheaper, the iPad Pro Diamond Apple is more "affordable" version, since it abandons diamonds to deliver price in the range of $ 12,420 .
Finally, there is also the variant where the land that lies below the apple tree is not gold, but only wood. This device sells for $8,140.
Caviar Diamond Apple
In addition to the iPad Pro Grand Apple, Caviar has launched the Apple Diamond and Apple Gold lines. The first is a level below the Grand Apple, including, this time, the iPhone 12 Pro and Pro Max, in addition to the iPad Pro, where prices are around $10,000 consisting of the rear with dark apple wood and with nine diamonds.
Caviar Gold Apple
The Apple Gold line, on the other hand, goes down a step against Diamond Apple, leaving aside the diamonds, but maintaining a very similar design, with prices between $6,000 and $8,900. In both cases, only 99 units each will be produced. You can watch the presentation video from the collection below.