CG Net brings Teej offer for female subscribers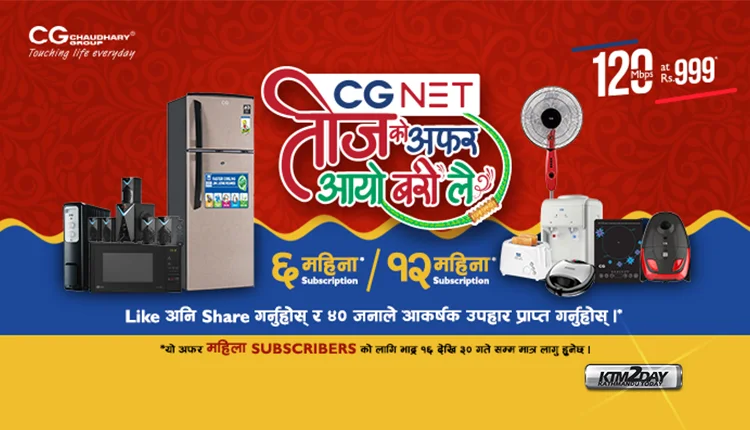 CG Net has unveiled a new offer on the occasion of Teej. The company has announced a new offer "Teej ko Offer, Aayo bari lai".
According to the company, new customers who subscribe on the 6-month or 12-month internet plan can  participate in the offer, which will run from September 1 to September 15. The scheme will only be valid for female subscribers who sign up for the internet plan.
By subscribing under this offer, one can win upto 2 home appliance daily from Lucky Draw. The company also said that additional prizes will be given to 9 people on the last day of the offer. This offer is only applicable on locations where CG Net is currently available.
Currently, CG Net has expanded its services to Jawalakhel, Kupandol, Kuleshwor, Kalimati, Satungal, Balkhu, Chhauni and Kalanki. The company plans to expand its service to other locations in the near future.