Chandragiri Hills Share Price continues to rise rapidly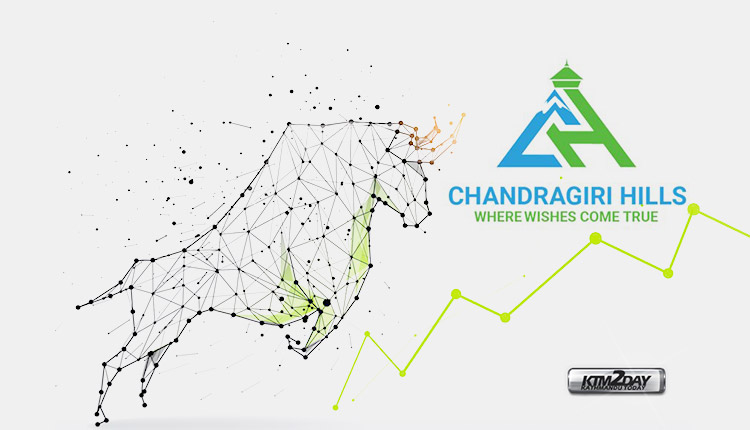 The share price of Chandragiri Hills Limited has risen to all time high on Thursday. The company's share price has been rising rapidly since the day it started trading in the secondary market.
The company's share price rose 9.96 percent to Rs. 1,292 per unit share as of Thursday(market close).
The company's share price has continued to rise due to the highest buying pressure among the 210 listed companies since the opening of trading.The share price of the company, which was first listed at Rs 161 has reached more than Rs 1,000 within a month.
The company's closing price stood at Rs 1175 on Wednesday and with a gain of almost 10%, share price reached to new heights of Rs 1292 on Thursday.
The company's share buying pressure was also high on Thursday. There were no sellers on the market, whereas, the market as of 11:33 am today had demand for 4,84,084 unit shares of the company.
Chandragiri Hills Limited (CGH) was listed in Nepal Stock Exchange on 5th February 2021.