ChatGPT Integration soars Bing's downloads by up to ten times in App Store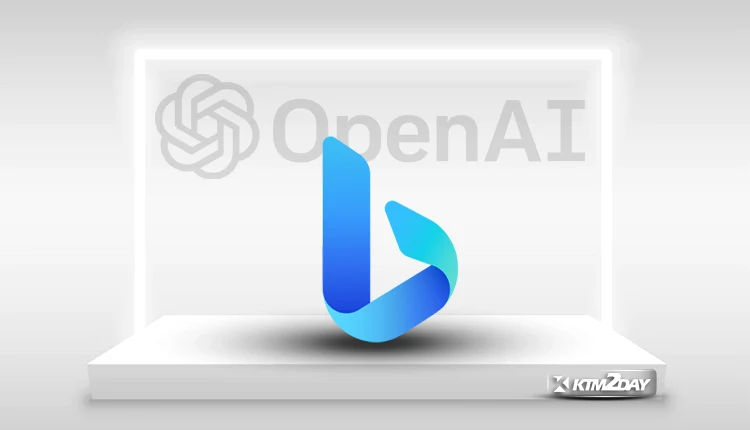 Much anticipation has surrounded Microsoft's proposal to equip Bing, its search engine, with artificial intelligence (AI) capabilities analogous to OpenAI's ChatGPT.
After years of stagnation, the announcement has prompted a meteoric rise in Bing's popularity, sending the app soaring to the top of the App Store charts.
The app's popularity has risen in the United States, where it is currently ranked number 12 among all free iPhone apps.
However, Microsoft's Edge browser has risen to the third most popular utility app position. Downloads of the Bing app have surged by a factor of 10, according to data.ai's calculations.
Users are willing to experiment with new search engines and browsers in order to acquire access to these AI-powered experiences, demonstrating a definite consumer demand for them.
Satya Nadella, CEO of Microsoft, recently discussed the company's future ambitions for Bing.com, which include incorporating OpenAI's language model into Microsoft's offerings. With this update, users will be able to have a conversation with an AI chatbot within the search engine, similar to ChatGPT.
This chatbot will be able to answer more complicated questions and provide assistance with content production, such as when composing a LinkedIn post. A new version of Microsoft's Edge web browser was also introduced, with the same AI functions integrated into the sidebar for convenient access.
It's true that the new Bing is out there, but only for a select few at the moment; anyone interested in testing out the advanced AI features will have to sign up for the waiting list. Microsoft has promised that over the course of the next few weeks, millions of individuals on the waiting list will receive invitations to join.
Setting Microsoft's search as the default on a PC and scanning a QR code to install the Microsoft Bing app on a smartphone are two ways the business has devised for customers to advance in line. Microsoft's aggressive move in this area is indicative of the company's desire to leapfrog its rivals, most notably Google.
There is no doubt that this has contributed to the app's meteoric rise in popularity. Bing's unexpected success is evidence of the market's hunger for AI and a possible challenge to Google.
As the default search engine in Safari, Google pays Apple billions of dollars annually. However, if a substantial number of users migrate to another online search app, such as Bing or Edge to test out the new AI capabilities, Google might lose market share on one of the largest platforms to explore the web.
The Edge app went from No. 7 on Monday to No. 3 on the Top Charts for Utilities in the US App Store by Friday. This is a slower rise than Bing's.
The exact number of new installations may become clearer in the coming weeks, but one thing is already obvious: Microsoft is putting its faith in the AI buzz as a means to revive Bing's fortunes.