Cherry Automobiles to re-enter Nepali market through Sharda Group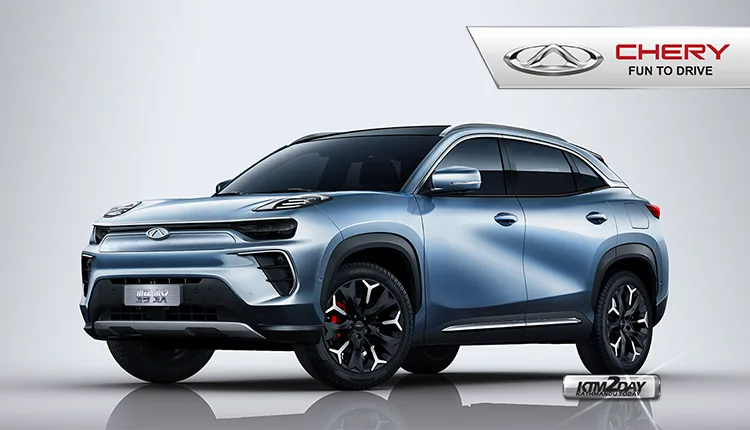 The world famous Chinese automobile brand Cherry is re-entering the Nepali market. The Chinese brand has appointed SPG Automobiles Pvt. Ltd. under Sharda Group as the official distributor for the Nepali market.
According to the company, the vehicle will be launched in Nepali market soon. SPG Automobiles, the official dealer of the Cherry brand, is a well established company in the business sector.
The company is confident that the cooperation with the Chinese brand will help in the development of the domestic market as well as flourish the Nepali automobile sector.
Following a long-term business strategy in Nepal, Cherry Brand International will help create a competitive environment through new products and by addressing the market demands.
Established on January 08, 1997, the Cherry brand product entered the market on December 18, 1999. The Cherry brand currently has an annual production capacity of 900,000 cars, engines and 400,000 transmissions.
The Cherry brand also produces mini vans in addition to passenger and commercial vehicles. Cherry brand assemblies and parts manufacturing plants are spread across 15 countries around the world, including China.
Chery has become the first passenger vehicle enterprise in China to master the core technology of engine, gearbox, chassis, platform and new energy, and also the first one in China to export vehicle, CKD parts, engine and vehicle manufacturing technology and equipment to overseas market.
Currently, more than 20 models of the Cherry brand are being sold in the world market, and the company plans to release more than a dozen new models in the future, keeping in mind  – safety, energy savings, and environmental friendliness.
The company exports complete vehicles, engines, construction technology and equipment to the world market. So far, Cherry brand has exported to more than eighty countries and regions.
It has set up more than 1,500 sales and service outlets. It has been the largest exporter of passenger vehicles in China for 18 years.