Convert Petrol Vehicles to Electric in Nepal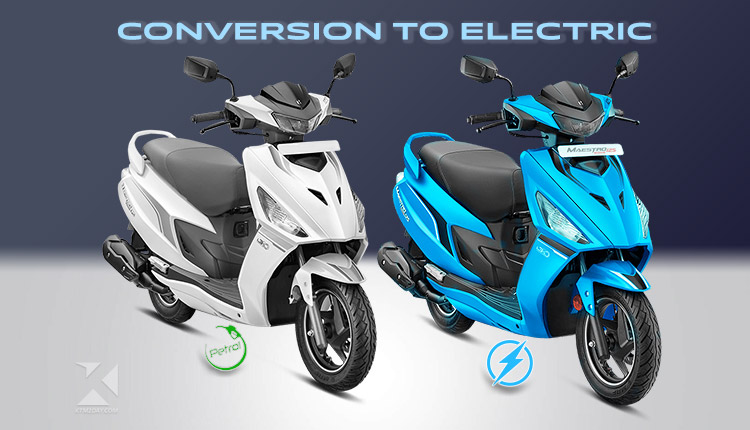 By converting petrol-powered motorcycles and scooters to electric vehicles in about three hours, a company managed by Sundar Transport Pvt. Ltd. has begun operations.
Those interested in electric two-wheeler conversions should bring their vehicles and bill books to the Dhumbarahi office of Sundar Auto Engineering.
After the relevant paperwork and processes are completed, it will be converted to an electric vehicle within three hours.
It's been reported that the company is gearing up to start a nationwide drive to convert fuel bikes and scooters to electric versions.
Customers are flocking to the company's workshop to convert their bikes and scooters into electric vehicles, according to the company.
Bhesh Bahadur Thapa, chairman of Sundar Auto Engineering, said, "We have started converting bikes and scooters into electric vehicles within three hours for immediate service at low pricing."
He claims that for the time being, only Hero brand scooters and bikes are being converted to run on electricity. According to him, they'll shortly begin the process of retrofitting motorcycles from other manufacturers.
In order to travel 20-25 kilometers on a petrol-powered motorcycle or scooter, one liter of fuel costs Rs 179, according to Thapa. For every 20- to 25-kilometer journey, the company estimates that roughly Rs. 171 will be saved.
There have already been campaigns in Kathmandu and Butwal to reduce the consumption of petroleum products, and they will soon be rolled out to Dhalkebar and Narayangarh, the business stated.
As far as the company is concerned, the conversion of bikes and scooters to electric models can cost up to Rs 100,000.
Ten to fifteen two-wheelers are being converted into electric vehicles each day by the company.
According to the company, more than 2,000 automobiles have already been converted to electric vehicles.
Chairman Thapa also reported that 823 new vehicle orders had been received, according to him. He said that soon, four-wheelers will also be switched to electric ones.
In April of last year, the government released an announcement in the Nepal Gazette that made it lawful to convert vehicles that operate on petrol or diesel to electric.
The government and several organizations have worked with Sundar Auto to provide free training for the region's technical workforce.