DDR5 and DDR4 Memory Chip price to plummet amidst falling demand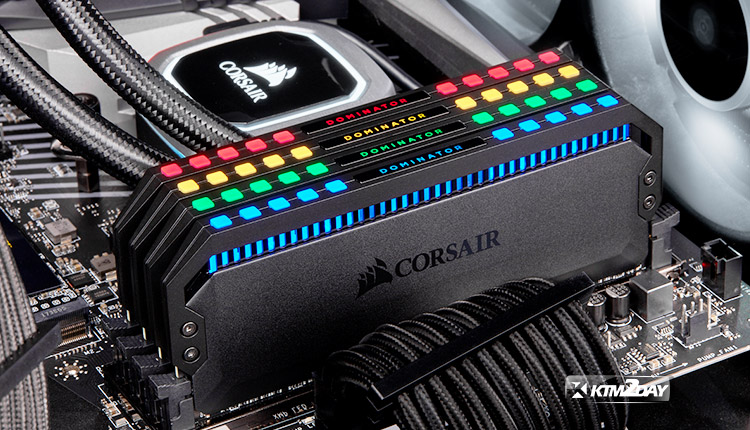 The trade battle between the United States and China, the rising cost of living, and, of course, the conflict in Ukraine, there is no lack of explanations for the economy's deterioration and the looming recession.
The semiconductor industry is also feeling the effects of declining demand, as an unprecedented circuit scarcity hit the industry during the pandemic.
The semiconductor business as a whole is notoriously unstable, but the memory market is especially sensitive to swings in sentiment.
According to Trendforce's estimate of the DRAM market's total revenue for the third quarter, the decline was staggering, amounting to a whopping 28.9 percent year over year, from $25.59 billion to $18.19 billion USD.
According to Trendforce, this drop is "unprecedented since the 2008 financial crisis."
DRAM is the memory chip type utilized in many different devices, including computers and servers (DDR4 and DDR5) and mobile devices (LPDDR4(X) and LPDDR5X).
Based on Trendforce's breakdown of the three titans that control roughly 96% of the DRAM market, Samsung comes out on the losing end.
The company's DRAM revenue dropped by $3.35 billion, or 33.5%, in the last quarter, from $11.13 billion to $7.4 billion.
Both SK Hynix and Micron, the market's second and third largest suppliers, have seen their revenues drop by "just" a quarter.
Consumers are tightening their belts for a variety of reasons, but one of them is that they are spending less money on devices.
What's unusual is that Trendforce reports weakness in the server sector, which has been relatively immune to the economic downturn up until lately.
Sales decline, stock piles up, and prices fall as a result. That's also a good approximation of why demand for DRAM chips has dropped so much.
DRAM contract prices from manufacturers have dropped by 10-15% in just one quarter.
The group has reduced planned expenditures in new facilities and expansions of current ones, and has begun to cut back on production, all in an effort to stem the tide of falling gate prices.
DRAM and non-volatile memory (NAND) manufacturer Micron has revealed a 20% reduction in output.
Regardless of the measures, the 10-15% drop is likely to be the start of a larger trend that will last until 2023.
The good news is that sooner or later, this will trickle down to consumers, who can then look forward to more reasonably priced memory chips.
It's easier to predict how this will impact DDR4 memory than it is for DDR5, though.
There are still substantial profits to be made in DDR5, but memory makers are reluctant to increase output of this technology.