Dishhome introduces 100 Mbps internet at just Rs 899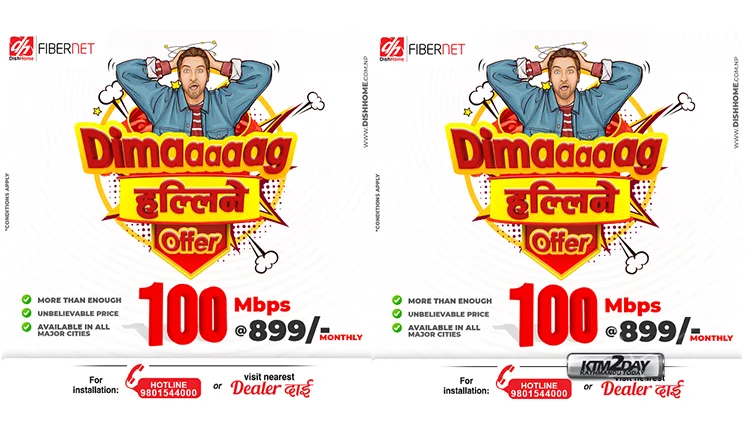 Dish Media Network Limited has brought a 'mind blowing offer' targeting the Dashain and Tihaar festival.
Under the offer, DishHome Fibernet will now provide customers with excellent and high speed internet at the lowest prices available in Nepali market.
Customers can enjoy 100 Mbps internet for only Rs 899 per month with a 5G dual band router, the company said.
Customers will also get the opportunity to travel around Spain by connecting 100 Mbps internet at the cheapest price.
The company has informed that the 'Happy Connection of Happy Festival' scheme has been operating since Ashoj 11. Under this scheme, four lucky customers who get a new connection of Dishhome Fibernet will be able to travel to Spain.
The four lucky winners going to Spain will be selected through a lucky draw. Lucky Draw will be broadcast live on Ramailo TV, Sarokar TV, Reality TV and other channels of Dishhome.
DishHome has recently been expanding its internet service aggresively across the country.