DishHome launches Free Internet on Recharge Offer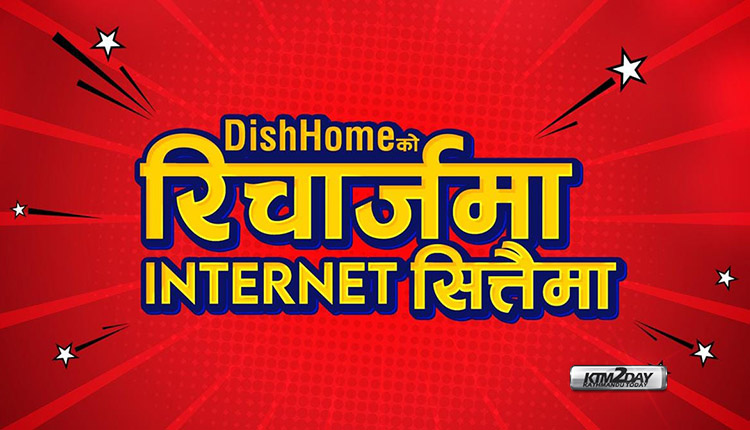 DishHome customers can now get free internet service by just recharging their Dishhome tv subscription. With the launch of DishHome Fibernet, DishHome customers will be able to take advantage of this offer.
According to the company, by recharging Dishhome tv package, subscribers will now be entitled to use 10 Mbps internet for free for the same period on monthly, quarterly, half-yearly or annual recharge.
To grab this offer, customers will have to simply recharge the highest package – Lifestyle HD or Premium Package HD which is worth Rs 600 per month. After that, additional charges for the installation of fiber cable and router is required. The charges are as follows:
DishHome Fibernet Price List

First Time Installation Cost

Plan

1 Month

3 Months

6 Months

1 Year

10 Mbps
3,099
4,199
5,799
8,498
25 Mbps
3,438
5,020
7,845
12,365
40 Mbps
3,890
6,376
10,444
17,450
Dishhome customers will be able to watch more than 70 Dishhome channels as well as new entertainment programs on their mobile phones through the Dishhome Go app along with free internet service.
Through DishHome Go Web, customers will be able to enjoy DishHome's channels on their desktops and laptops, as well as enjoy thousands of hours of entertainment on XVOD at their leisure time without additional charges.
Dishhome has become the first company in Nepal to offer free internet package while just recharging TV package. The company is also providing Dishhome Go app to watch tv on mobile, Dishhome Go Web for desktops and XVOD on setup-box all for free.
Dishhome Fibernet currently offers packages of 10, 25 and 40 Mbps in the market.