DIZO Watch R Talk Go Launched with 1.39 inch Display, Bluetooth Calling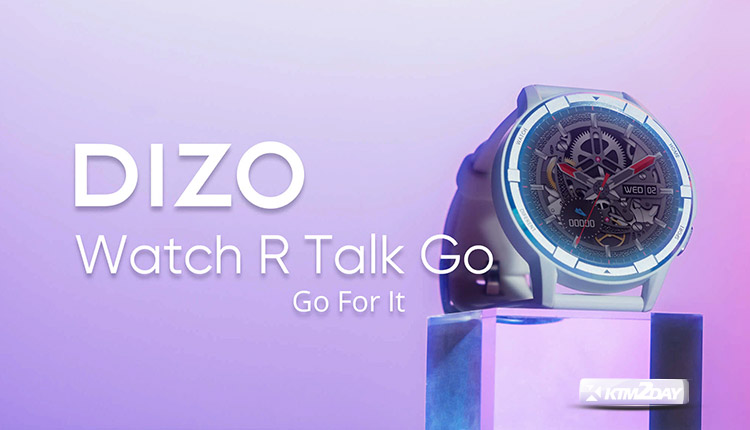 In the past week, DIZO Watch R Talk Go has been released all over the world. Currently, the product may be purchased in India from the Realme TechLife brand.
The Watch R and the Watch R Talk came before this, but this is the third model released under the Watch R series. This model is the least expensive option and has slightly less advanced features than the other two.
Also Check : Dizo Watch D Plus Launched
Features and Specification
Having a sleek aluminum bezel and two buttons on the right side, the DIZO Watch R Talk Go is reminiscent of the Samsung Galaxy Watch 4 Classic.
It's tempered glass has a hardness rating of 7H, making it an ideal screen protector. The smartwatch has a 1.39-inch screen with 360×360 resolution and 550 nits of brightness.
The DIZO Watch R Talk Go has a number of health-oriented features, including a heart rate and SpO2 sensor, a menstrual cycle tracker, and a sleep tracker.
In addition to keeping tabs on your mood, stress, and fatigue levels, it can record the number of steps you take, the number of calories you burn, how much water you drink, and how often you remind yourself to stand up and move around.
Over 110 different indoor and outdoor sport modes are supported by the wearable device.
A single chipset provides a reliable Bluetooth 5.2 connection, albeit at the expense of the DIZO Watch R Talk Go's low power consumption.
Calls can be accepted or declined, and users can activate voice assistants using their voices.
The phone's noise-cancelling features are a nice feature. The smartwatch has a 300mAh battery that can last for up to 10 days with typical use or 9 days with Bluetooth calling.
The helpful functions of the wearable device include camera and audio management, alerts, and even weather forecasts.
Price and Availability
Priced at INR 3,999, the DIZO Watch R Talk Go is currently on sale for INR 3,499.
On November 30th, you may get it through Flipkart. There are three available color options for the smartwatch: Classic Black, Silver Grey, and Thunder Blue.