ElectraMeccanica and Faction Technology have teamed up to launch an autonomous SOLO EV pilot program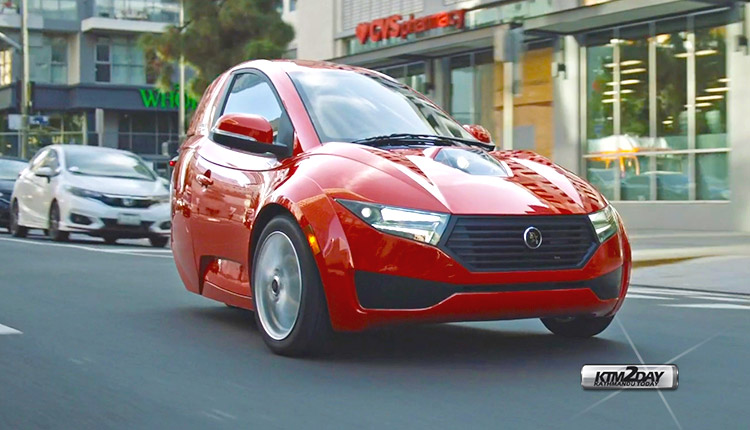 To demonstrate Faction's driverless and remote vehicle operation technology on the SOLO EV Platform, ElectraMeccanica Vehicles Corp., a designer and manufacturer of electric vehicles that are redefining urban driving, today announced a non-binding partnership agreement with Faction Technology, Inc. ("Faction").
Based on the DriveLink™ Platform, Faction intends to develop autonomous driving AI that can be controlled remotely. The AI is programmed to recognize when assistance from the driver is required for a certain vehicle.
This will allow Faction to test their autonomous driving technology in relation to micro-logistics and ride on demand using the SOLO EV. Customers in the food delivery and vehicle-on-demand sectors are participating in a test pilot program to see if the small electric car is suitable for both delivery and shared mobility.
Driver and chip shortages continue to put pressure on firms in the food delivery and ride sharing industries in the United States, which is driving them to raise prices. As a result, users will pay less per mile for these services because to the incorporation of Faction's technology into the SOLO EV's already affordable price point.
ElectraMeccanica and Faction have signed a Memorandum of Understanding to work together toward the deployment of a pilot fleet of up to 24 SOLO EVs over the next year. Faction has received three SOLO EVs so far.
"This relationship is the next step in our ongoing collaboration," said Kevin Pavlov, CEO of ElectraMeccanica. "Faction was one of our first customers to acquire a SOLO EV for its development fleet." When it comes to autonomous driving, we feel that Faction's technology will be critical in enabling trucks to transport cargo via a combination of autonomy and a remote worker employing teleoperations to help. Our vehicle will be tested on Faction's technology platform, and we hope to boost urban micro distribution as a result of our partnership with them.
This relationship will serve to further broaden the future of urban transportation," Ain McKendrick of Faction Technology, the company's founder and CEO, said in a statement. SOLO EV is a good fit for Faction's goal of right-sizing urban distribution and transit by combining lightweight vehicle technologies with driverless technology. For this reason, we are eager to begin field testing our autonomous and remote vehicle control technology in numerous SOLO EVs in the near future.