Froyo Nepal to expand its services outside Kathmandu valley soon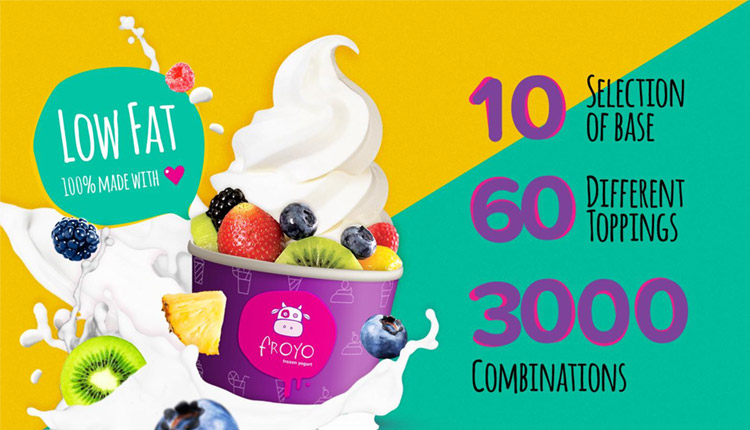 Froyo (Frozen Yogurt) Nepal is going to expand its service across the country with new flavors. Froyo, which is providing services from Jamsikhel in Lalitpur, has stated that it will open branches in Baluwatar, Thamel and other areas of Kathmandu Valley and expand its services to all major cities of the country.
Froyo Nepal is planning to open its own branch in the Kathmandu Valley and expand its services outside the Kathmandu Valley through franchises, said Joshila Bhandari.
Stating that Froyo is currently serving 15 types of flavors, Bhandari said that it is suitable for all consumers as it does not contain sugar and fat.
"Froyo is very beneficial for health conscious people, it can be eaten by people of any age," she said.
In developed countries, froyo is also considered as an alternative to ice cream. Although ice cream has a high sugar content, frozen yogurt does not contain sugar.
According to Bhandari, Froyo is a specially formulated frozen yogurt. "It is characterized by 'low fat, low sugar' and it is also completely absorbed," she said. "Froyo is basically eaten by health conscious people.
Even though Froyo entered Nepal a decade ago, outlets in Pokhara and other parts of the valley were closed during the Covid epidemic. The company plans to aggressively expand its services as the Covid effect diminishes and tourist activity increases.
Froyo has stated that Nepali milk and yoghurt will be used. Family pack fluffy bubble waffles ranging from Rs 180 to Rs 900 are available at Froyo.
At present, these desserts are available in 15 different flavors including mango, lychee and strawberry. As it is served with various fruits, it is tasty and healthy, says Bhandari.