GeForce RTX 4080 brings up to 1.6X Performance boost over the GeForce RTX 3080 Ti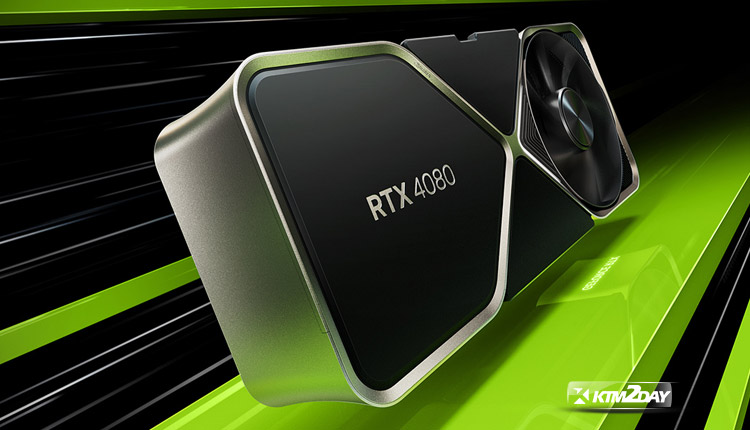 The GeForce RTX 4080 GPU is now available from a wide variety of system integrators and installation companies as well as top embedded card manufacturers like ASUS, Colorful, Gainward, Galaxy, GIGABYTE, INNO3D, MSI, PNY, and ZOTAC.
If you're looking to boost your existing creative app's capabilities, streamline your workflow, and speed up your creative processes, the November Studio Drive is available for download now.
GeForce RTX 4080
With its third-generation RT Cores, fourth-generation Tensor Cores, eighth-generation dual AV1 encoders, and ample 16GB memory, the new GeForce RTX 4080 GPU offers a massive performance boost of up to 1.6x over the GeForce RTX 3080 Ti GPU, making it ideal for editing up to 12K RAW video files or large 3D scenes.
Without having to rely on proxies, 3D artists can now create scenes with photorealistic lighting, physics, and materials in real time.
The NVIDIA Omniverse beta now includes DLSS 3, which makes use of RTX Tensor Cores and the new Optical Stream Accelerator to produce extra frames and significantly boost FPS (FPS).
The clarity of the scene is consequently enhanced. New versions of Unity and Unreal Engine 5 featuring DLSS 3 will be available soon.
The new AV1 encoder allows for higher resolutions and clearer picture quality with 40% increased encoding efficiency, speeding up creative workflows across video and live streaming platforms.
With the help of the Voukoder plugin, AV1 can be used in conjunction with OBS Studio, DaVinci Resolve, and Adobe Premiere Pro.
GeForce Experience and OBS Studio's new dual encoders can record at up to 8K resolution and 60 frames per second in real time, cutting down on video export times by nearly half.
Adobe Premiere Pro (with the help of the widely used Voukoder plugin) and Jianying Pro, the best video editing software in China, have both released updates to allow for this option.
This week, support for dual encoders was added to Blackmagic Design's DaVinci Resolve and MAGIX Vegas Pro.
Modern artificial intelligence (AI) renderers, new editing tools, and Adobe applications like Photoshop and Premiere Pro help content creators reach new heights.
Artists can now quickly and easily apply complex effects to their work, freeing them from tedious routines.
GeForce RTX 40 Series GPUs, thanks to their Fourth Generation Tensor Cores, can speed up all AI tools by as much as twice their performance compared to the previous generation.
GeForce RTX 4080 Specs