Genesis X Electric Convertible concept showcased at Los Angeles Auto Show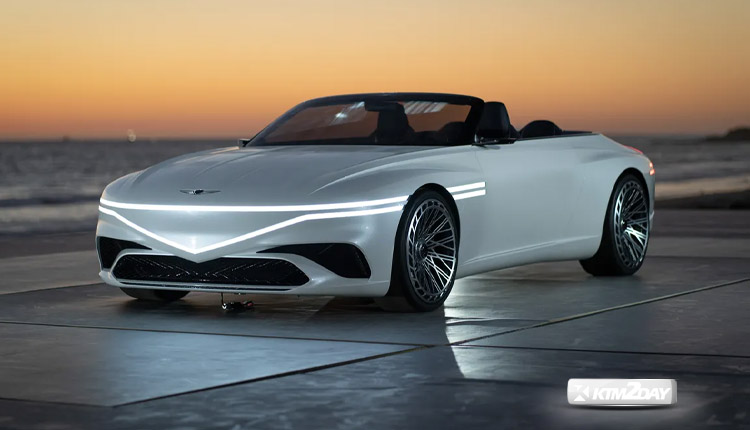 Genesis, a brand owned by Hyundai, has introduced a third electric car concept that looks ahead to the future of the automotive industry.
The X Convertible joined the X Concept coupe and the X Speedium Coupe fastback in making their public debut at the Los Angeles Auto Show.
The X Speedium Coupe and the X Convertible, both with seating for four, share a muscular long bonnet and a front end (complete with the signature two-line lights).
We've seen better wheel designs, but those concave aero-spec wheels are up there.
Genesis' 'Athletic Elegance' design language appears to be reflected in the car's four LED taillights, little integrated spoiler, and huge diffuser.
All three designs highlight the brand's dedication to eco-friendly luxury and innovative electric car technology.
The cabin, which is reportedly "influenced by traditional Korean roof architecture," is focused on the driver and is located beneath the retractable hardtop roof.
What Genesis meant by this, is the color scheme; Giwa Navy is named after the tiles used on Korean roofs, and the contrasting Dancheong Orange is the same hue used to paint the trim on traditional Korean timber structures.
Oh, and the exterior is painted in a special pearl-infused white called "Crane White" since a white crane is a symbol of purity and grandeur in Korea.
The precise release date of the X Convertible has not yet been determined. The convertible's price tag was likewise kept under wraps. This could mean that the finalized production model is still way off.