Gigabyte to Launch Its Own 5,200MHz DDR5 AORUS Memory Modules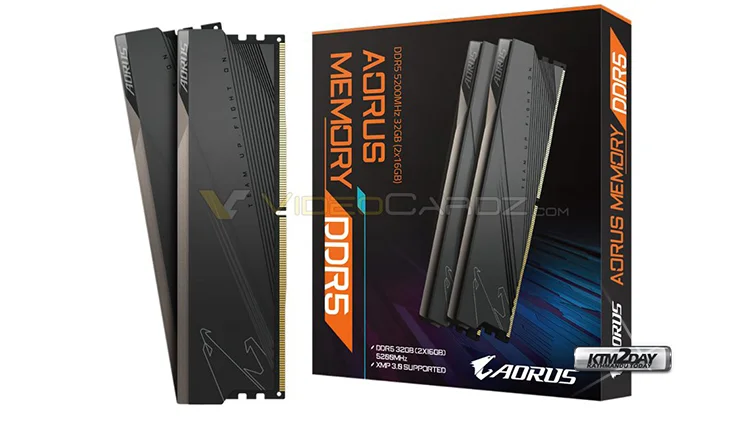 According to new leaked info on the internet, Gigabyte is set to launch new DDR5 memory kits. The brand will launch the new memory kits under its AORUS gaming brand with the simple name of "Aorus Memory DDR5" and will arrive in a 5,200 MHz kit consisting of two 16 GB modules to form a total of 32 GB of DDR5 RAM. No further information about the kits latencies have been known.
The design goes to match its upcoming Motherboards with Gigabyte Aorus Intel Z690 chipset (though naturally, they won't be compatible with leaked models with DDR4 support like the AORUS Z690 Elite and AORUS Z690 Master).
Another detail of these memories, which will please those who are not fans of colored lights, is that it will not have any type of RGB or ARGB lighting, their design will be marked by a metallic heatsink in gray-black, with diagonal stripes and a small brighter area where the word "Aorus" appears. On the other side you will have the logo of the Gigabyte gaming brand, and a phrase that reads "Team up. Fight On".
These memory modules will also support the new Intel XMP 3.0 technology and are expected to be released when the Intel Alder Lake processors arrive on the market along with the Intel Z690 chipset boards of socket LGA 1700.