Gold price today hits life-time high of Rs 101,400 per tola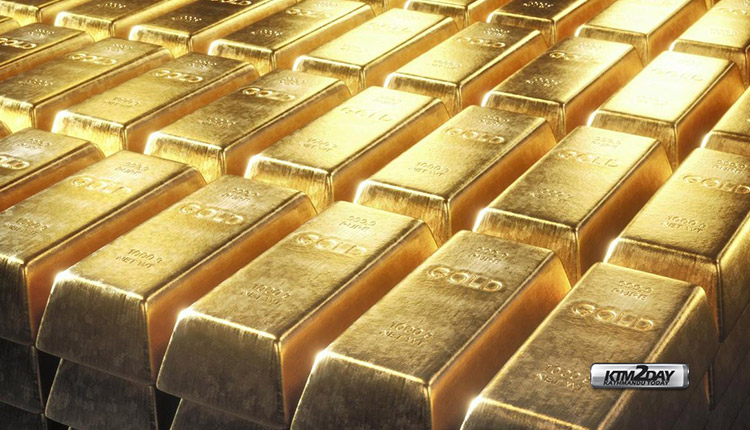 On account of one sided physical gold buying in the US and other parts of the world, weak US economic outlook and rising US-China tension, gold price has been skyrocketing and peaking at new highs on a daily basis.
Amid the surge in coronavirus transmission, the price of gold has hit a historic high of Rs 101,400 per tola, on Wednesday.
According to the Federation of Nepal Gold and Silver Dealers' Association, the new price of fine gold today is set at Rs 101,400 per tola with an increase of Rs 1,600.
Similarly, the price of tejabi gold is set at Rs 100,900 per tola and that of silver is set at Rs 1,295 per tola.
According to Reuters, in the international bullion market, spot gold rose in early trade and touched a fresh record of $2,025.76 per ounce. Prices are said to have soared 33% so far this year.
The stimulus expectations on Tuesday is supposed to have sent gold prices above the key $2,000 mark for the first time in history and lifted crude oil futures to their highest since March.
Gold and silver prices are rising due to the one-sided physical buying by US-based big investors. Since, the dollar has been nosediving and bond yield has almost gone negative, big investors have found gold, silver and platinum as investment haven that has triggered bulk physical buying by big investors across the world.