Google Pixel 7 Series to be powered by Google Tensor GS201 SoC and Samsung Exynos 5300 modem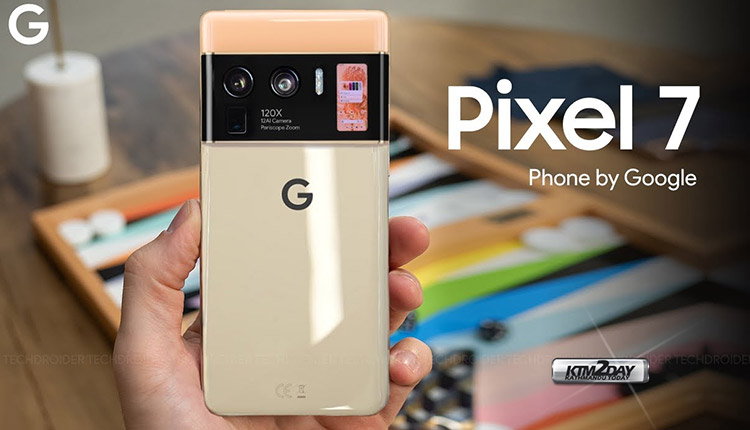 The Google Pixel 7 and Pixel 7 Pro have begun to make their way through the internet rumor mill. The second-generation Google Tensor SoC, as well as a new Samsung Exynos modem, are expected to power the company's next-generation flagship smartphones, according to reports.
Additionally, the report reports sheds light on minimal specifications and codenames of the upcoming flagship models from the tech giant.
According to a report from 9to5Google, Google is hard at work building the Pixel 7 and Pixel 7 Pro, which will be the company's flagship smartphones for 2022. However, there is no indication in the article as to when the search giant would debut the next-generation Pixel handsets.
In accordance with the history of when Google has introduced its prior Pixel flagship smartphones, the next Pixel 7 series might be released sometime in the month of October this year. Cheetah and Panther are said to be the internal model names for the future Google Pixel 7 and Pixel 7 Pro smartphones, respectively.
The article also states that the Google Pixel 7 and Pixel 7 Pro will be powered by the Google Tensor GS201 SoC, which has the internal product number Cloudripper. Furthermore, the SoC will be joined by a new Samsung Exynos 5300 modem – codenamed Ravenclaw in Google's internal nomenclature — that has yet to be officially announced by the company.
According to the source, these specs were uncovered following the release of the Android 13 developer preview by Google. Apart from that, there isn't much information available regarding the two incoming Pixel flagship smartphones' specifications at this point in time.
According to reports, Google has altered the naming pattern for its Pixel smartphone line. The Google Nexus and Pixel smartphones that were released prior to the Google Pixel 6 series were all named after fish or other types of marine life that were discovered in the ocean. The codenames Oriole and Raven were assigned to Google's flagship smartphones from last year, the Pixel 6 series. Google is rumored to be planning to employ feline-themed codenames for its next devices this year.
Ravenclaw might be a nod to a previous Hogwarts mention, or it could indicate something quite else. According to the source, the Ravenclaw codename might be a combination of two pieces — the Pixel 6 Pro shell and the Tensor GS201 SoC that work together. However, because there has been no official confirmation from Google on any of this, the information about the codenames and their meanings should be regarded as speculative at best.