Google Pixel Fold and Pixel Tablet renders leak, set to debut in May 2023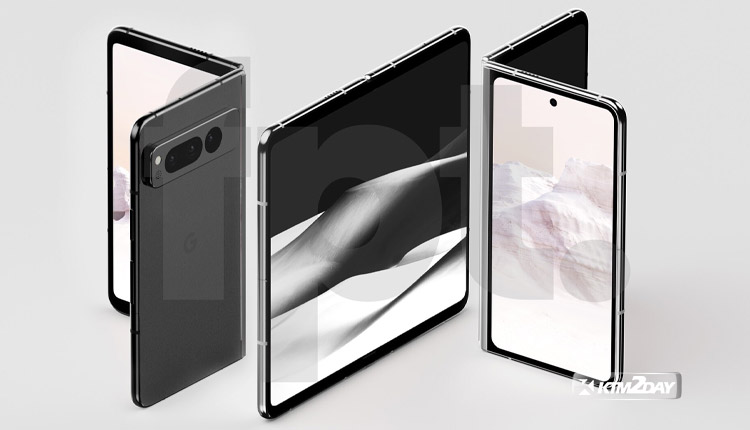 An early render of the Google Pixel Fold has been leaked on the online world. The rumored Google foldable, dubbed "Project Passport," could debut as early as May 2023.
The purported Pixel Fold renders reveal a metal and glass construction for the gadget. Noticeably lacking is a hole punch or under-display camera, and in its place is a huge inner display that looks to have bezels.
But a hole-punch selfie camera is shown on the cover screen. This Google smartphone is rumored to offer 'Pixel-esque performance,' according to users.
Also Read : Google Pixel 7 Pro and Pixel 7 Launched : Price, Specs and Features
Front Page Tech's Jon Prosser is allegedly the source of the leaked Pixel Fold renders.
The Pixel Fold name for Google's foldable smartphone seems to have replaced the codename "Project Passport." The handset's body is rumored to be made of metal and glass, making it "extremely weighty."
The exact technical details are still a mystery, although it is rumored to have 'Pixel-esque performance. The Pixel Fold might be available in two colors, white (Chalk) and black (Obsidian).
The Pixel Fold supposedly has a huge display on the inside, yet it has bezels and no hole-punch slot or under-display camera.
The upper right corner of the internal screen appears to be a selfie camera.
However, it seems that there will be a hole punched in the center of the cover's display. Two front-facing cameras are rumored to use 9.5-megapixel sensors.
On the back of what seems to be this Google smartphone is a triple camera array, concealed in a protruding camera strip.
Speakers are shown on both the top and bottom of the Pixel Fold in this illustration. Supposedly, it will have a USB Type-C port, and its power button could also function as a fingerprint reader.
A foldable smartphone from Google is rumored to cost $1,799.
In May of 2023, the Pixel Tablet and the Pixel Fold are expected to debut.