Google to build submarine cable link between US and Europe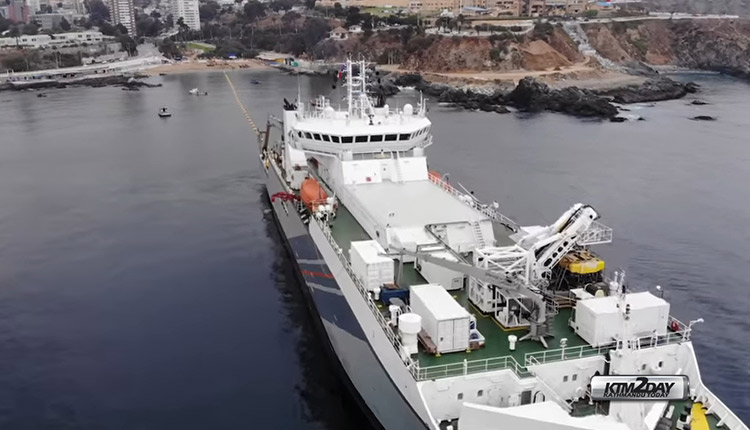 Google announced on Tuesday that it has started installing a new undersea internet cable called Grace Hopper, which will run between the United States, the United Kingdom and Spain, providing better resilience for the network that underpins Google's consumer and enterprise products.
Grace Hopper was an Rear Admiral and Systems Analyst for the United States Navy, creator of the Flow-Matic language, the basis of COBOL. The connection between the three points starts in New York City, in the United States and goes to Bude, in the United Kingdom, forking at the end of the road and going a part to Bilbao, which is in northern Spain.
Google already uses other submarine cables around the world, such as Currie, who was the company's first and leaves Los Angeles, in the United States and goes to Valparaíso, in Chile, covering 10,000 kilometers. Another important cable is Unity, which leaves the Japanese city of Chikura and goes to Redondo Beach, California.
The new cable laying and installation work is expected to be completed by 2022 and this will be the first one from Google that reaches Spain, with the objective of expanding the Google Cloud regions to Madrid.
Inside, it uses 16 pairs of optical fiber and this means a considerable increase in the number of pairs in a single cable connecting the U.S. with Europe.
Once commissioned, the Grace Hopper cable will be one of the first new cables to connect the U.S. and U.K. since 2003, increasing capacity on this busy global crossroads and powering Google services like Meet, Gmail and Google Cloud. It also marks the first investment in a private subsea cable route to the U.K., and the company's first-ever route to Spain.