GoPro Hero 10 Black launched in Nepal with GP2 processor and 4K120 recordings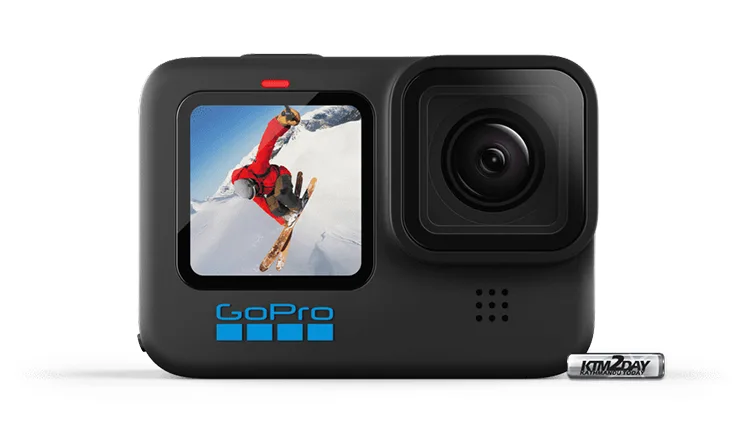 GoPro launched a new action camera in Nepali market : the GoPro HERO 10. This model also contains the well-known HyperSmooth image stabilization. GoPro has improved this technology slightly.
Thanks to a new GP2 chip, the Hero 10 pushes the boundaries of the GoPro action cams. The main differences can be seen when capturing films and photos. Furthermore, it enables lightning-fast performance and operation via the touchscreen. The new action cam performs even better in low light.
GoPro has put a new generation of image processor into the HERO 10. This makes it faster than it's predecessors. As a result, it films, for example, with higher frame rates than the HERO 9. In 4K, you can record videos at 120 fps. These high frame rates ensure smooth recordings. In addition, you can slow down the images captured to create slow motion videos. This allows you to visualize action moments of athletes. For example, you can use this to highlight the mud of mountain bikers or the water of surfers.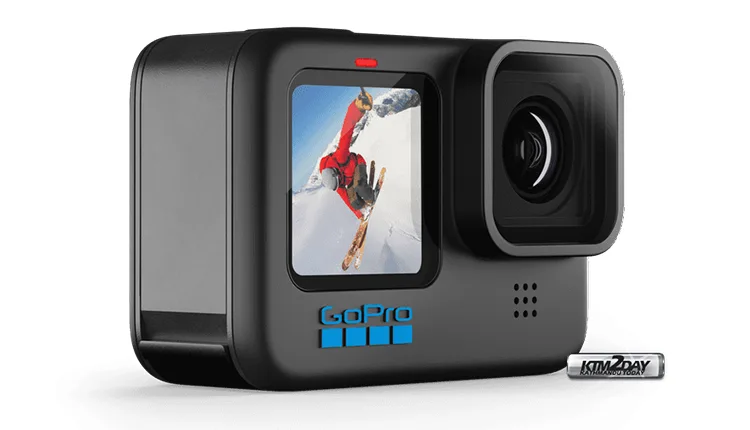 HyperSmooth 4.0
As with any new launch, GoPro has improved the HyperSmooth image stabilization. The HERO 10 has HyperSmooth 4.0 stabilization. As a result, you will see even less vibrations in your images than with the other GoPro models. This stabilization is available in all shooting modes. With the horizon stabilization, the action camera ensures that the horizon is always straight in view, even if you keep the camera tilted or rotate 360 degrees.
Improved image quality
The GoPro HERO 10 films in 5.3K resolution at 60 frames per second. If you film in 4K, you even have 120 fps and in 2.7K you can film at 240 fps. This will make your video look fluid and detailed. The photo quality of this action camera is also high. It can capture images at a resolution of 23 megapixel. If you have a GoPro subscription, it automatically saves your images to the cloud when you charge the GoPro. For this you need a Wi-Fi network.
Selfie screen on the front
In terms of appearance, the GoPro HERO 10 is the same as the HERO 9. It has the same dimensions and a selfie screen on the front. The biggest difference is the GoPro logo. With the HERO 10, the logo has a different color, namely blue. Of course, the built-in mounting system is also not missing.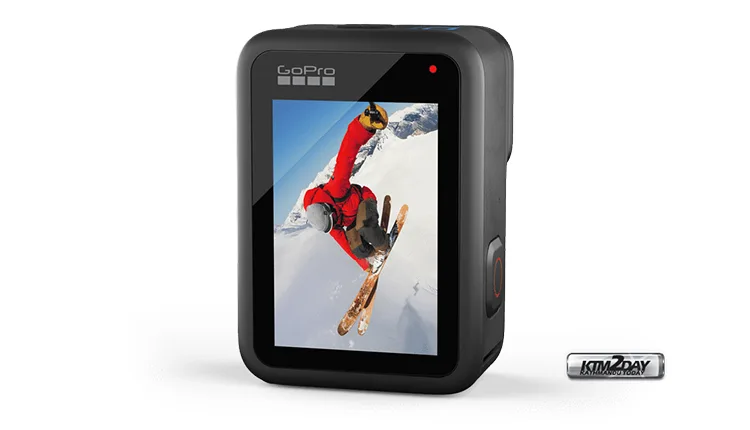 Hero10 Key Features
Built-In Mounting with Folding Fingers
HERO10 Black Mods Compatibility
HyperSmooth 4.0 Video Stabilization
TimeWarp 3.0 Video
SuperPhoto + HDR
Night Lapse Video
Digital Lenses (SuperView, Wide, Linear + Horizon Leveling, Linear, Narrow)
Live Streaming in 1080p
Webcam Mode
Power Tools (HindSight, LiveBurst, Scheduled Capture, Duration Capture)
Voice Control
RAW in All Photo Modes
Presets + On-Screen Shortcuts
Intuitive Touch Screen
Touch Zoom
Portrait Orientation
Photo Timer
Rugged + Waterproof to 33ft (10m)
8x Slo-Mo
100Mbps Bit Rate
Face, Smile, Blink + Scene Detection
Exposure Control
GP2 Chip
Protune
Rechargeable Battery (1720mAh Lithium-Ion)
Protective Housing (HERO10 Black) Compatible
Camera Modes + Settings
Photo : 23MP
Video : Video 5.3K60, 4K120 + 2.7K240 Wide FOV
GoPro Hero 10 Black Price in Nepal
Icefall Technologies, the only authorized dealer of Go Pro Cameras in Nepal has priced the Go Pro Hero 10 Black model at a price tag of Rs 75,550 in Nepali market. The camera can be purchased from retailers like Olizstore in Kathmandu valley.