Great Wall Motors enters Nepali market with Haval brand SUV and Poer pickup truck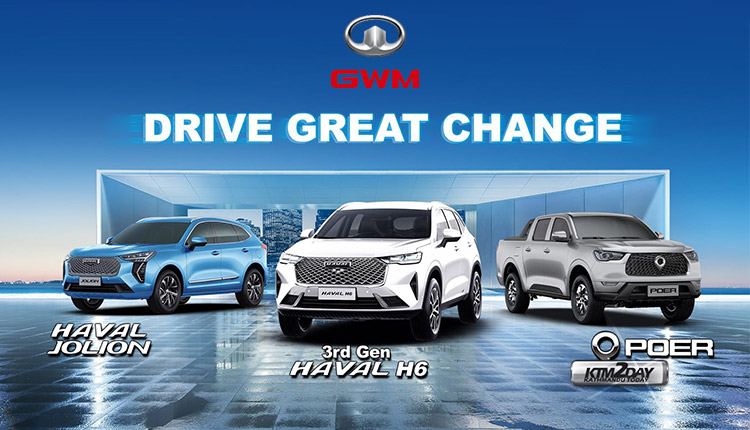 The world famous automobile brand 'Great Wall Motors' from China has officially entered the Nepali market. This much awaited brand has finally entered the automobile sector of Nepal with its premium range of products.
Great Wall Motors(GWM) launched its presence in Nepal with three new vehicles — the third-gen Haval H6 and Haval Jolion in the SUV category and the Poer in the pickup category. All these models have been crafted in detail keeping in mind – the look, interior space, overall performance, intelligence and safety.
According to Great Wall Motors, VG Impex Pvt. Ltd., the official importer and seller of Great Wall Motors for Nepal, has special experience in car brands. The company is confident that the co-operation between the two sides will easily make an impact in the local market and help in the development of the Nepali automobile sector. Following the long-term business strategy in Nepal, Great Wall Motors will help create a competitive environment through innovative products and guide the market demand.
The company, which has entered the market with three new models, the Haval Jolion, the third gen Haval H6 and the Poer, hosted a virtual showcase for fans of Great Wall Motors, considering the current market conditions.
The third-gen Haval H6 features a powerful 2.0-liter petrol turbo engine, while the Haval Jolion has a 1.5-liter petrol turbo engine, similarly, the Poer pickup truck has a 2.0-liter diesel turbo engine.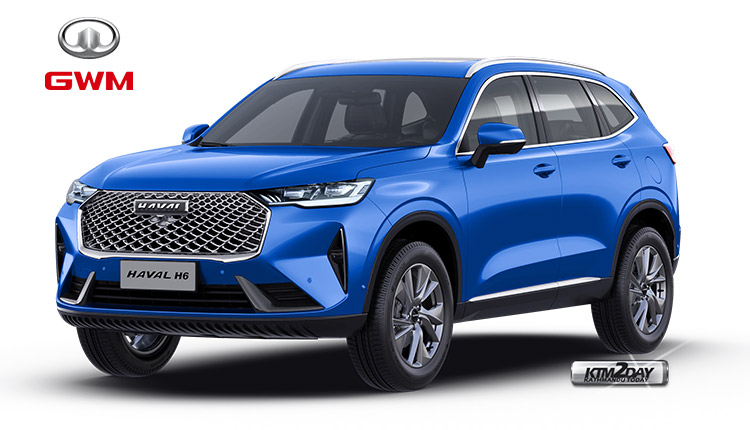 Third-Gen Haval H6
This car is a unique example of convenience and luxury in the SUV class as well as a unique confluence of power and luxury. A powerful 2.0 liter turbo petrol engine gives maximum output.
Powering the new H6 is a 2.0-litre four-cylinder GDIT (gasoline direct injection turbo) petrol powerplant that is an in-house development. Haval claims 320Nm of torque between 1500 and 4000rpm to create a smooth and linear powerband. Maximum power output is rated at 150kW at 6000rpm.
Its higher ground clearance provides a comfortable ride on Nepal's bumpy roads and protects vehicles from rough roads. Made of 72 percent high quality steel, the design of this vehicle gives it a different kind of stability and strength.
Its exterior and interior beauty is equally mesmerizing. Panoramic sunroof, automatic wiper, multi-functional steering, eight-way adjustable driver's seat, wireless charging are some of the premium features offered by the Haval H6.
In addition, eight airbags, 360-degree cameras, HHC (Hill Hold Control), ABS facility with EBD and anti-collision mechanism including SCM and FCM (Forward Collision) reduce the risk of accidents.
Inbuilt intelligent mobility allows one to enjoy LTU level automatic ACC drive at maximum speed. The arrangement of recognizing traffic signals and staying in the lane will give the driver a sense of safety and complete control over the vehicle.
As for the interior of the car, the leather seats and more leg space make you feel like you are in a great ride. The car will be available in three colors Hamilton White, Ayers Gray and Atlantis Blue in Nepal. The company says it is confident that the car will redefine Nepal's auto market.
With the launch of the third gen Haval H6 in the Nepali market, a new competitor has been added to this segment. Its price is set at Rs 96.99 lakh.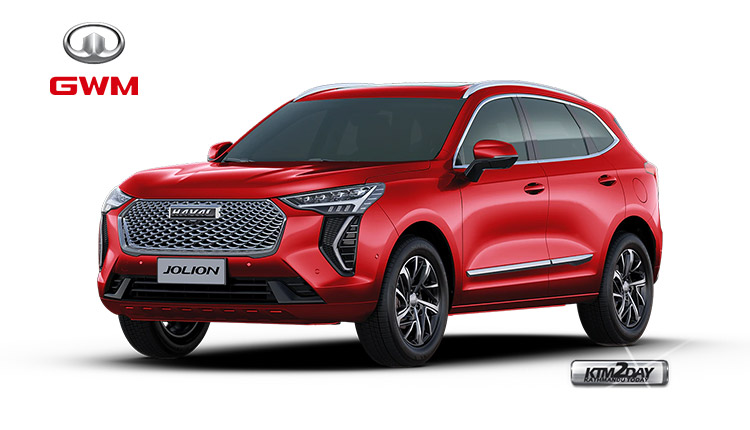 Haval Jolion
Haval brand's compact SUV Jolion is a compact SUV crossover offering attractive features. Available in a 1.5-liter turbo engine, the company also uses 73 percent high-strength steel.
With a responsive turbo petrol engine connected to an efficient 7-speed Dual Clutch Transmission, Apple CarPlay, a 360-degree camera and innovative safety features, it truly is the smarter way to drive.
With 149 PS of power and 220 Nm of torque, it is available in Jolion manual and automatic gearbox. Paddle shifter, multi-functional steering wheel, panoramic sunroof, leather seat, various safety features are its main attractions.
Available in five different color options, blue, black, gray, white and red, the base variant of Jolion is priced at Rs 55.49 Lakh. Similarly, the price of the higher variant in its manual transmission form has been fixed at Rs 61,49,999 and the price of the automatic variant is set at Rs 65,49,999.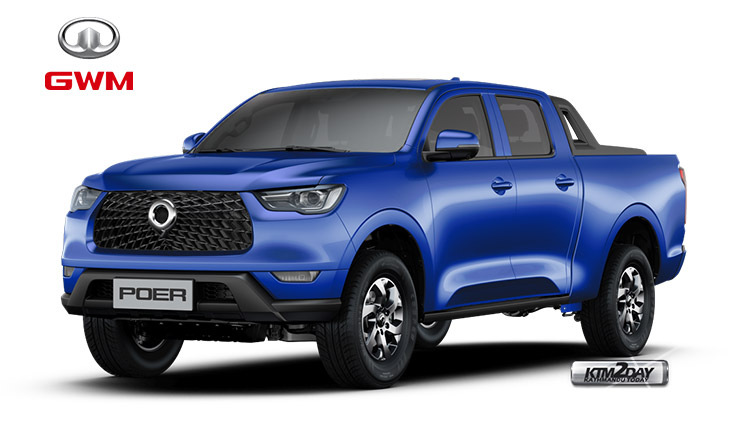 Poer
The Poer Pickup, which the company unveiled today, is available in two variants. With a 2.0-liter diesel engine, the pickup delivers 163 PS of power and 400 Nm of torque. The Elite variant of this pickup is priced at Rs 64,99,999 while the pilot variant is priced at Rs 66,99,999.
Great Wall Motors' showroom is located in Thapathali, Kathmandu and plans to expand its network to major cities across Nepal to provide a premium experience to customers across the country. With the current situation easing, Great Wall Motors will expand its brand and products in a new way and soon a state-of-the-art service center will be operational.
In the near future, Great Wall Motors plans to launch a new generation electric car, the ORA R1, in the Nepali market with attractive design, safety and special features. The company is also preparing to launch GWM's popular vehicle 'Wingle Pickup' soon.
Great Wall Motors is a global manufacturer of SUVs and pickup trucks. For many years, SUVs and pickups have consistently led sales in the Chinese market. It is the first Chinese automaker to make its presence felt in the world from the mainland. GWM has followed the concept of 'focus, dedication, specialization' to create the right presence in its class. It builds the brand's professional image to become a worldclass leading seller and strives to establish itself as the best brand in its class.
GWM started exporting SUVs and pickup trucks in 1998. Apart from China, the company distributes its products through an international network of more than 500 distributors in more than 60 countries. The company has succeeded in setting a new standard globally and will continue this tradition in Nepal by becoming an iconic brand among Nepali customers.