Haat Bazaar Krishi App launched in Playstore and Appstore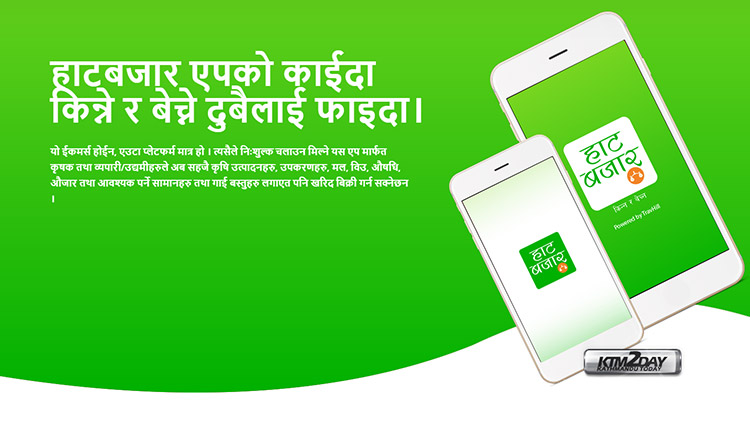 Hat Bazar, a mobile app that connects buyers and sellers for free from mobile phones has been launched in Google Play store and Apple App Store. This unique app has come into operation to save billions of rupees being spent on agricultural imports and to promote local produce from Nepali farmers.
Hat Bazar App is an Agricultural based App proven to be useful for buyer and seller in Nepal who want to buy/sell their products immediately within a community or a business house.
Via this app, farmers and agri-entrepreneurs will now be able to easily buy, sell and export their products, such as fertilizers, seedlings, medicines, tools and essential commodities and get the fair price of the products and goods.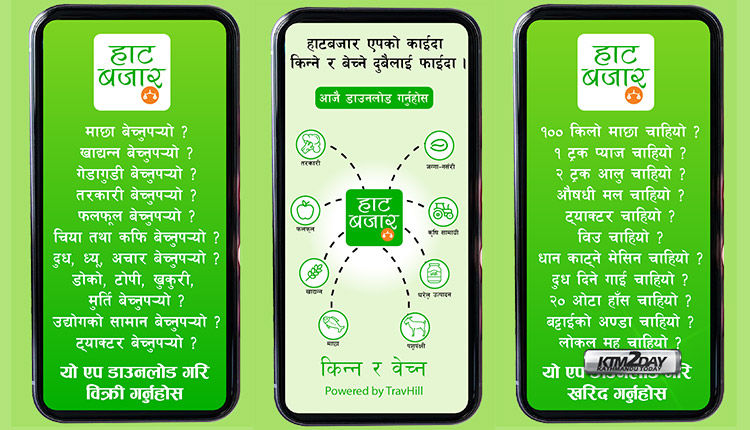 In this app, farmers or sellers can set the price of their goods themselves and advertise their details like photo, price, location, quality of goods, delivery facility etc. in the app. In this way, the goods sold by the farmer can be purchased directly from the farmer by the buyer by looking at the required quality, bargaining and if it seems right.
Farmers can rent their produce such as paddy, maize, wheat, vegetables, fruits, spices, meat, livestock, fish, seeds, domestic products, nurseries, agricultural inputs and land for farming in this app for free.
Users of the Hat Bazar app can call for the items they need, which in turn saves time and transportation costs.
Download Links: