Himalayan Bank launches SCT UnionPay cards in Nepal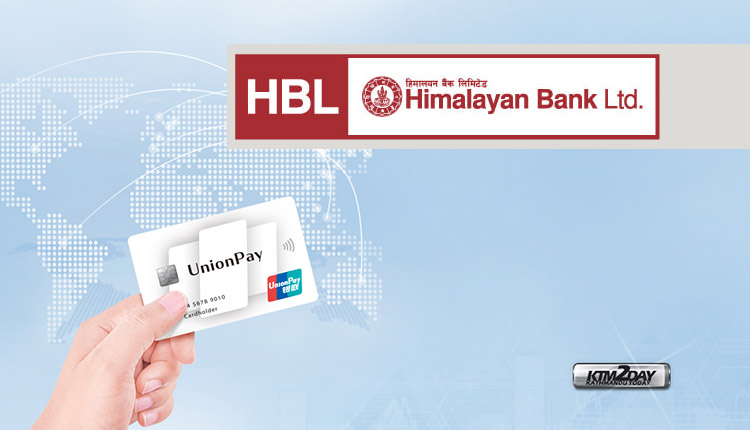 Himalayan Bank has launched SCT Union Pay Card Service. The service has been launched in collaboration with the bank and Union Pay.
The card will be available at almost all ATMs and POS terminals in Nepal and India, the bank said. The card will be convenient for students studying at higher education institutions in India, visitors and business people who travel back and forth from India.
The bank has informed that the card will be accepted in contactless terminals, QRs and wallets.
Chief Executive Officer of the Bank, Ashok Shamsher Rana, said that it was a matter of great pleasure to launch HBN Union Pay SCT Card in collaboration with Union Pay and SCT.
According to him, Himalayan Bank is the only bank in Nepal that accepts cards from American Express, JCB, MasterCard, UnionPay and Visa network. The bank is in the process of adding Diners Club and Discover cards in its list of portfolio soon.