Honda MS01 Electric Moped with 65 km range launched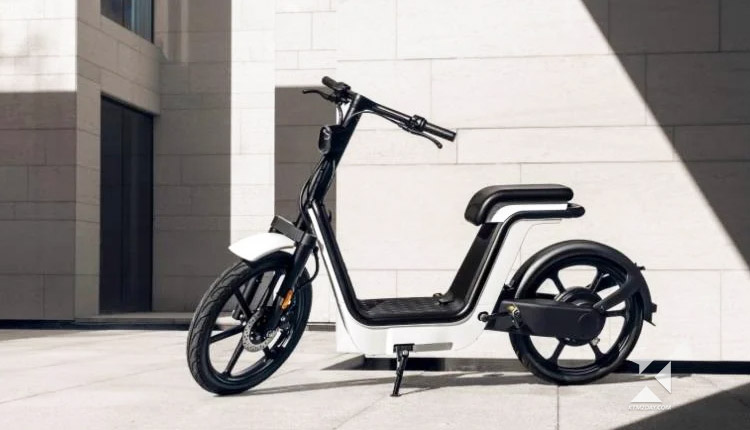 One of Honda's mopeds has been given an electric makeover, but it is now only available in China.
It's an electric version of one of Honda's most popular Cub models: the MS01.
Local distribution of the electric moped is expected to be accessible in an estimated 5,000 units, according to reports. It's designed with short city trips in mind.
A single charge is said to allow it to travel 65 kilometers, according to the manufacturer.
The Honda MS01 Electric Moped is an excellent option for commuting on a budget.
As previously mentioned, it offers a range of 65 kilometers on a single charge. It was created by Honda and Muji as a joint effort.
With a 17-inch diameter tubeless tyre, the Honda MS01 electric moped is ready for any road condition.
The MS01 can reach a top speed of 25 kilometers per hour thanks to a 400W hub-mounted engine (16 mph). In addition, the EBS power supply is regenerative as well.
A lithium battery pack has been pre-installed in this scooter. Since it has a 65-kilometer range, the rider just needs to recharge it once or twice a week for small city trips.
This moped has an excellent pedal-assist feature. Because of the small bike pedal and U-shape of the vehicle, it may be operated by people of varying heights.
The scooter has a set of handlebars that resemble those on a motorcycle. In an effort to keep the price as low as possible, this electric moped appears to be lacking in some high-end features.
For 4,980 Chinese Yuan, the Honda MS01 is now on sale in China (about Rs 94,000). This electric moped will be sold for the first time in China, according to the maker.
The product's availability in other markets has not yet been announced.