Honor Hunter V700 is an impressive gaming notebook at a price hard to resist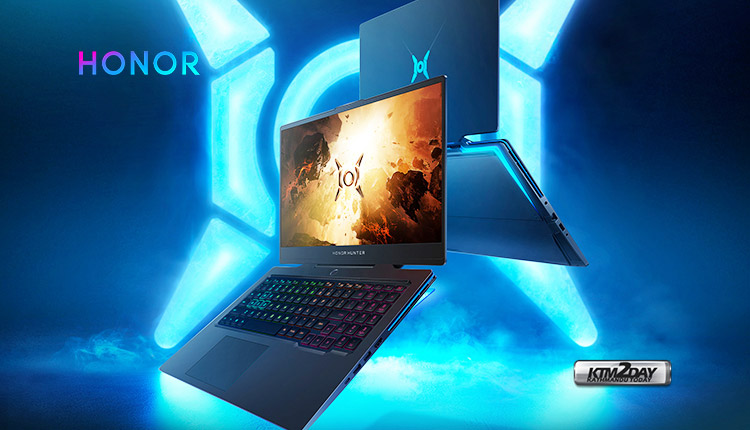 Huawei's subsidiary Honor had already started betting on the portable computer market a few years ago. However, now that they are also experiencing great difficulties in the mobile segment, it seems that the bet will be even more serious. For that, they have now presented the new Honor Hunter V700 line dedicated to the gaming world .
This portable computer has been designed exclusively for video game lovers, offering high-performance performance, maintaining an extremely competitive price and comes in an appealing design. For now, only its arrival on the Chinese market has been confirmed.
The design details leave no room for doubt as to its positioning in the market, but the specifications also suggest good performance.
Construction and Design
The design and construction of a gaming computer is always an important aspect, demarcating it within the entire computer segment. In this case, the Hunter V700 is built in anodized aluminum alloy and, at the rear, there is the brand's logo with LEDs that change color as customized by the user.
The same color adjustment can be done on the backlit keyboard and even on the air vents.
This 16.1 inch gaming computer with FullHD resolution and a refresh rate of 144 Hz, is only 19.9 mm thick. Furthermore, the brand, during the event, highlighted on its thermal management capabilities. Therefore, it is a computer capable of running robust software maintaining a temperature below many competitors.
For connectivity, the Honor Hunter V700 has an HDMI 2.0 port, two USB 3.2 ports, another USB Type-C and a 2.0 port, 3.5 mm audio jack and an Ehernet connection.
Performance
The notebook is available in two options of Intel Core i5-10300H or i7-10750H 10th generation processor. In addition, it is available with 16 GB of RAM, with the i5 and i7 having a SSD of 512 GB. The i7 will have yet another version with SSD of 1TB. There is also the option to choose graphics cards between GeForce GTX 1660 Ti or RTX 206 from NVIDIA.
Honor also revealed that the Hunter V700 also features the 3D nahimic audio system to offer a more immersive experience, the "Hunter mode" that promises to maximize the CPU and GPU, as well as the possibility of convergence with smartphones from the brand. integrated with the touchpad.
The notebook comes with a battery capacity of 56Wh which should last for more than 4/5 hours during gameplay but Honor advises to better connect it to the mains. Obviously, for games, it will be ideal to play with the notebook connected to a power source.
Honor Hunter V700 : Notebook Specifications
16.1 inch screen with just 4.7mm bezel
144Hz refresh rate and 100% support for sRGB color gamut
Processors:

Intel 10th generation i5-10300H
Intel 10th generation i7-10750H

Graphics cards:

NVIDIA GeForce GTX 1660 Ti
NVIDIA GeForce RTX 2060

16GB of RAM
512GB / 1TB of NVMe SSD storage
Connectivity:

1x HDMI 2.0
2x USB 3.2 Gen1
1x USB-C
1x 3.5mm jack input
1x USB 2.0
1x RJ145 input

56Wh battery
Honor Hunter V700 Price in Nepal
The laptop will be available on September 27, initially in China. The price varies depending on the model, but will be available from 7499 Yuan, around Rs 1,30,550 at the current exchange rate.
Core i5 + 512GB: ¥ 7,499 – Rs 1,30,550
Core i7 + 512GB: ¥ 8,499 – Rs  1,47,900
Core i7 + 1TB   : ¥ 9,999   – Rs 1,74,000