How to free up storage space on your smartphone?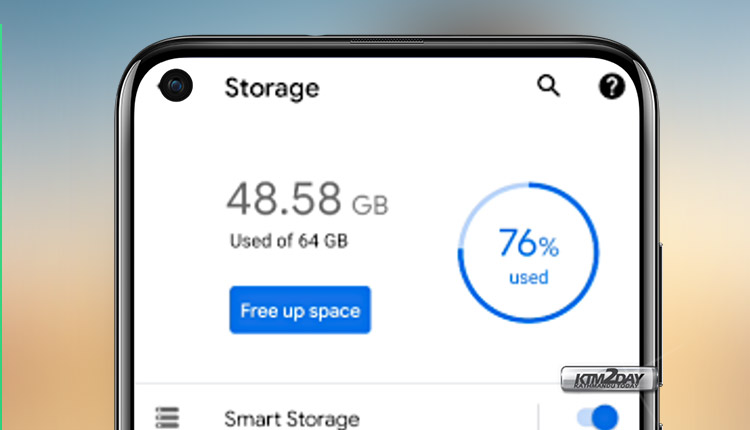 Is your phone storage running out of space? Don't worry, you won't have to spend a lot of time doing this. Smartphone companies provide devices with storage capacities of 64 GB or 128 GB as standard, but users quickly run out of space due to an increase in app consumption over the years. It's hardly surprising that many people have thousands of photos and videos on their smartphones. Don't freak out if your gadget doesn't have a microSD card slot for more storage. There are a variety of techniques to free up room for new content. What you can do is as follows.
To get rid of apps, go to the Google Play Store
Did you know that Google Play Store can be used to free up space on your phone? If you're surprised, you're right. All that you need to do is launch the app, hit your profile and select Manage apps and devices. Once you've done that, go back to the storage section and check how much space your apps have taken up. Apps you've downloaded and how much storage space they're taking up may be found in this section.
The apps you choose to remove will then be available for selection. There are a boatload of items installed in your phone that you don't need or use, so purge them. You can do this by ticking the boxes on the right side of the screen and then pressing the trash can icon and selecting Uninstall. The Play Store app even displays you how much space you'll save by removing the selected apps before you do anything. This is the quickest and most efficient technique to get rid of a large number of apps.
Large files can be deleted all at once
There is a Files app on every smartphone. You may find it by doing a quick search on your smartphone. Images, Audios and Videos are just few of the categories you'll see at the top of the apps. "Large files" can be found by swiping left on the tags. All of your smartphone's huge files will be displayed when you tap on it. You can then remove those that are no longer relevant.
It's important to know that the Files app by default displays huge files in the Downloads area. Tap the hamburger icon in the upper-left corner to access Videos and Pictures. After that, you can delete large files by selecting the "Large files" tag in any section. A lot of room will be freed up as a result of this.
WhatsApp Storage Manager
Hundreds of millions of users choose WhatsApp to send messages and photos. Many undesirable photographs and videos are sent to people's phones via WhatsApp, where they are stored in the Gallery app. The storage manager in the messaging app can be used to rapidly erase images or other files. Go to Settings > Storage and data > Manage storage by opening the app. Files greater than 5MB will be shown here. In one tap, you may remove all of your unwanted files and photographs, including photos and movies. You can also use Storage Manager's other areas to free up even more space.
Delete photographs from Gallery and upload them to the cloud
It's also a good idea to back up all your images and videos to a cloud storage account. Every smartphone comes pre-installed with the Google Photos app, which you may utilize. Remove all the pictures from your phone's Gallery app if you currently use this cloud storage service to back up your stuff. However, before you do anything more, make sure you've checked the Google Photos app on any other device to see if your data has been backed up.
If you haven't installed the Google Photos app on your smartphone yet, all you have to do is open it and turn on the backup feature in the app's profile section. On the profile icon, click on "Turn on backup" feature. In order to retain the quality of your photos, you should pick "Original quality" from the app's menu. The quality of your photographs will be degraded if you choose the storage saver option. Now you're good to go. Your photographs and videos should be backed up by Google now. To access your photographs and videos on any of your devices, all you have to do is sign in with your Google account.
Delete all apps from your cache
As a final option, you can erase the cache of the apps to free up more space on your phone's memory card. Keep in mind that I'm not referring to user data here; rather, I'm referring to the Cache. As a result, don't mistakenly remove the app's data by pressing Clear Storage. Clearing the Cache for apps is completely safe. To clear the cache, simply navigate to the phone's Settings > Apps menu, choose the desired app, and then select Storage > Clear Cache.