Huawei FreeLace Pro headset official with ANC, built-in USB-C cable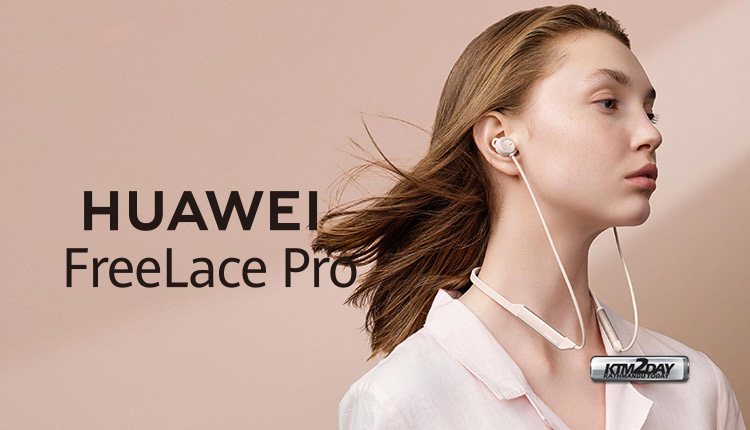 In addition to the MateBook X , MateBook 13 2020 and MateBook 14 2020 laptops , Huawei today also introduced the FreeLace Pro wireless headphones.
Huawei has just presented the successor of the Huawei Freelace , wireless "neckband" headphones that was presented last year 2019. With a similar but improved design and active noise cancellation as the main  highlight, the Chinese brand is now betting on the Freelace Pro .
A hallmark of the FreeLace was its design, allowing it to be plugged directly into a laptop, tablet, or even smartphone to charge. FreeLace Pro has retained this feature. In fact, it is this feature, along with the design, that makes the headphones look alike.
The new Huawei Freelace Pro now comes with active noise cancellation. The company states that it has two high-sensitivity microphones to pick up ambient noise in and out of the ear, promising to eliminate much of it without reducing playback quality. It even comes with touch controls , through which one can activate and deactivate the noise cancellation.
To capture voice, it has a separate three microphones that promise to reduce the interference of ambient noise.Ambient mode allows users to hear ambient sound while they are out. Regarding the headphone driver, it is 14mm, with an aluminum-magnesium alloy diaphragm.
The neckband when fully charged can provide 24 hours of music playback with noise reduction turned off while it can still play around 16 hours with noise reduction turned on.
With a 24-hour battery life, the headset also offers up to 5 hours of music listening with just 5 minutes of quick charging.
Huawei FreeLace Pro is offered in three color options – black, white and green. The headset will be available in China on September 4 at a price tag of 600 yuan or around $ 87. It is currently unknown when FreeLace Pro will be available in other countries.