Huawei Watch Fit launched with large battery, GPS for $110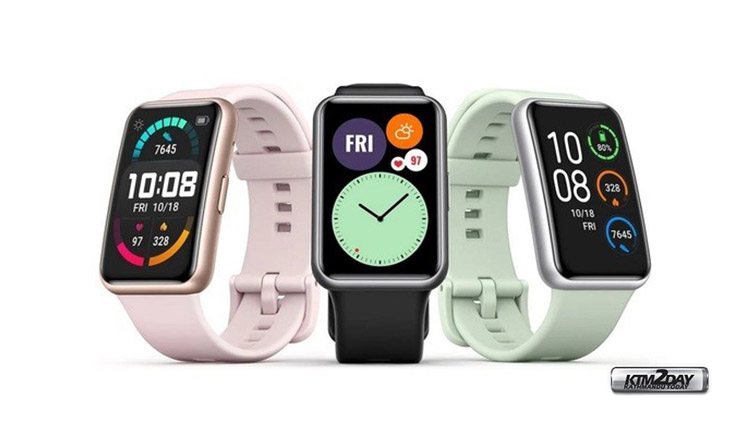 Huawei officially unveiled its new smartwatch. The Huawei Watch Fit arrives with a design with clear inspirations based on the popular Apple Watch and also has a great focus on users' health.
This has been the continuing trend in the smartwatch market. The market has long looked at these devices as an aid in monitoring their physical activity and health, hence the brands are increasingly relying to give users this type of functionality.
Main features of Huawei Watch Fit
1.64 inch AMOLED screen
456 x 280 pixel resolution
Up to 10 days battery (7 days with GPS always on)
5 ATM water resistance (up to 50 meters)
Heart rate sensors, accelerometer, ambient light, GPS and barometer
Monitoring of 11 sports, including walking, running, swimming, indoor and outdoor cycling
Blood oxygen measurement
Monitoring of menstrual cycles
Monitoring sleep and stress levels
The new wearable from the Chinese manufacturer has a 1.64-inch AMOLED screen with 2.5D curved glass on top. The smart watch has an HD resolution of 280 x 456 pixels, 326 PPI and a screen that occupies 70% of space in relation to the "body" of the device.
On the left side of Watch Fit, there is a single on / off button. The watch also comes a support for six new dials with an always-on screen that can display information even when the smartwatch is inactive.
The 12 types of mode with quick exercises include: work-out exercises, full body stretching, abdominal workouts and 44 demonstrations of standard movements. In addition, the device also offers 96 training modes , including 11 sports, such as running, swimming and cycling. The personalized training mode allows the intensity to vary according to the user's preferences.
Watch Fit also has an integrated GPS sensor , 5 ATM water protection , heart rate algorithm (with artificial intelligence) and new sensors that provide real-time metrics, training assessment and guidance . The smartwatch also comes with a 6-axis IMU sensor (accelerometer, gyroscope, heart rate optical, capacitive and ambient light sensor).
Other features include 24-hour heart rate monitoring, blood oxygen saturation (SpO2) detection, menstrual cycle trackers, Huawei TruSleep 2.0 app for sleep tracking and TruRelax to monitor the stress meter . The Huawei Watch Fit has up to 10 days of battery life , with seven days in heavy use and 12 hours in GPS mode.
Like any standard smartwatch, the device shows SMS messages, incoming calls, calendar events and other social media applications. In addition, it comes with music playback control apps, photos, phone finder, weather display, alarm, stopwatch and even a flashlight.
Huawei Watch Fit Price in Nepal
Huawei's new smartwatch will go on sale on September 3 in the United States. There, the gadget will have a price equivalent to $110 . It remains to be seen whether it will also be sold globally.