Hydroxychloroquine Consumption Without Doctor's Prescription May Prove Fatal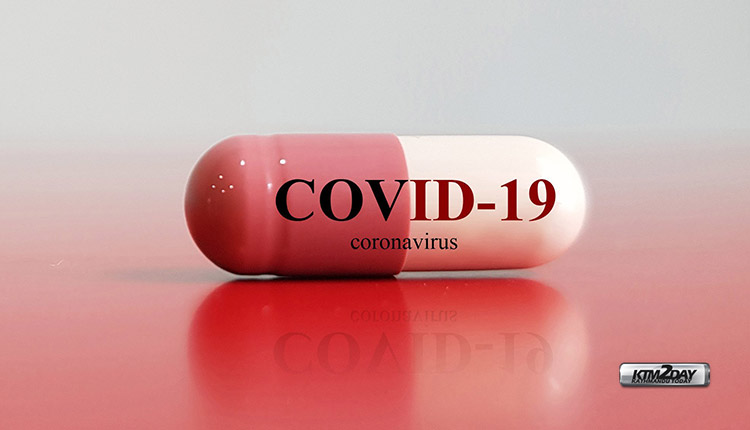 After the President of the United States, Donald Trump, claimed that Hydroxychloroquine and Azithromycin together could possibly cure the COVID-19 patient, the market consumption of these two medicines has soared rapidly.
"Hydroxychloroquine and Azithromycin taken together have a real chance to be one of the biggest game changers in the history of medicine," President Trump had said through his official Facebook page on March 21.
"Hopefully they will both be put in use immediately. People are dying, move fast, god bless everyone," Trump said.
Following Trump's endorsement regarding the medicine, people all over the world, including Nepal and India, of late, have been stacking up these medicines even without doctors' prescription.
Also, the United States has reported one death and several cases of people being hospitalised due to self-medication of Hydroxychloroquine.
Dr. Rabindra Pandey, a public health specialist, said, "Hydroxychloroquine is a dangerous medicine, which might as well take people's lives if taken without doctors' consultation."
"The Unites States has already reported one death due to the intake of Hydroxychloroquine," he added. "It is important to know the side effects of the medicine before consuming it."
The side effects of Hydroxychloroquine include damage in retina of the eye, hair fall, heart diseases, loss of hearing, slowing down of heart rates and compression of respiratory tract, said Dr. Pandey.
"Likewise, consumption of the medicine also leads to swelling and bleeding from skin, weakness in muscles, reduction of glucose in body," alerted Dr. Pandey. "Mood swings and suicidal thoughts are also common among people consuming Hydroxychloroquine medicine."
Consumption of the medicine might lead to some serious reaction in human body.
Dr. Pandey highlighted that the medicine is used for prevention and cure of certain types of malaria, lupus and rheumatoid arthritis.
"Consumption of Hydroxychloroquine by people suffering from other diseases could be fatal. Therefore, it should not be taken without consulting doctors," advised Dr. Pandey.