Hyundai Ioniq 5 with 58kWh battery and 384 km driving range launched in Nepal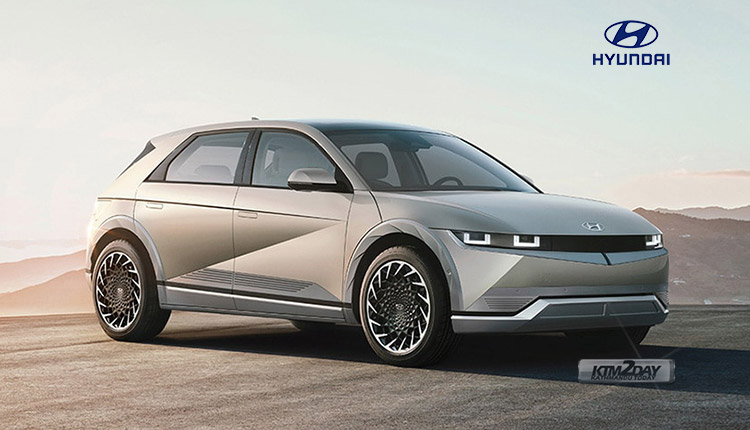 Laxmi Intercontinental, the official distributor of Hyundai Motors for Nepal, has started selling the new electric vehicle Ioniq-5. The new Ioniq-5 is a world-famous model due to its futuristic design. It is designed in a very bold, unique and dynamic design.
Hyundai Ioniq-5 has won the 'Top Gear Electric Best Design Award-2021'. Ionic-5 is built on Hyundai's new Ioniq lineup on the 'Specialized EGMP Battery Electric Vehicle Platform'.
Also Check : Hyundai Cars SUVs and EVs Price in Nepali Market
The design of Ioniq 5 is sophisticated and attractive. The company believes that this vehicle will be able to provide high energy efficiency, excellent performance and comfortable travel to the driver and passengers.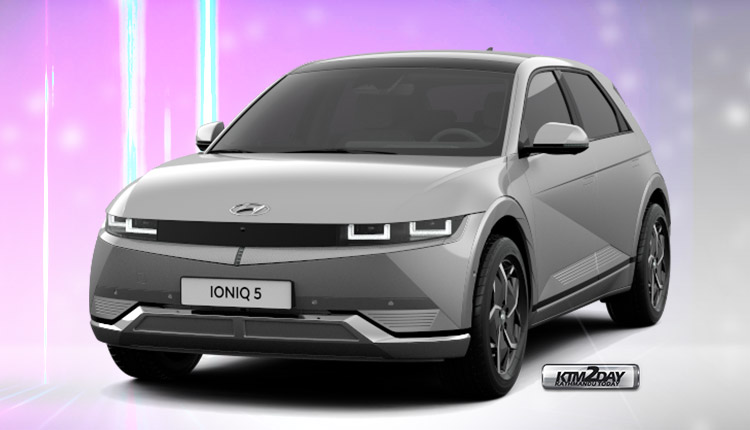 As a new all-electric compact crossover in 2022, the Hyundai Ioniq 5 will have cutting-edge technology, futuristic design, and a flexible interior layout. The Ioniq moniker is intended for a slew of new electric vehicles, but the Ioniq 5 2022 model is the first to use it.
With the announcement that it will manufacture 23 battery-electric vehicles by 2025, Hyundai has become the latest automaker to reveal a modular EV-only platform.
The Hyundai Ioniq 5 boasts a range of up to 384 kilometers and an outstanding charging speed of up to 125kW. All-wheel drive and rear-wheel drive options are available for the EV , which can provide maximum torque of 350 Nm and a 0-62 MPH accelreation in 8.5 seconds
Inside, you'll find an eco-friendly cabin with a tech-centric dashboard, adjustable front seats with footrests, and plenty of room for passengers.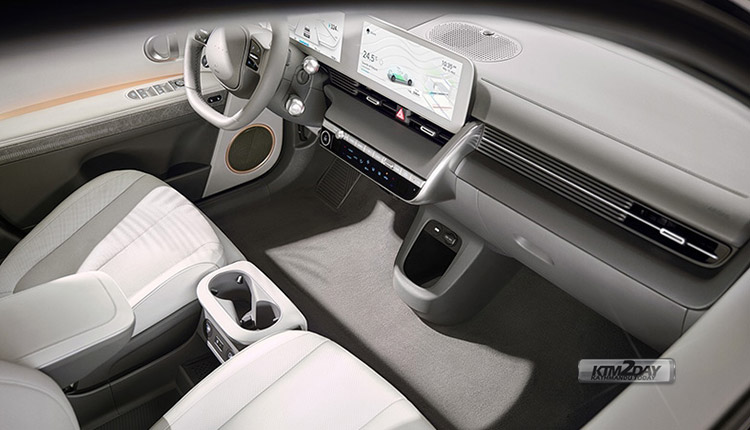 Eco-friendly elements fill the Ioniq 5's interior, where the dashboard is completely digital and the seats are made from recycled plastics and other materials. Just one fantastical element is a head-up display that uses augmented reality to project navigation directions onto the windshield.
There is also a flat floor to maximize passenger and baggage space in the tiny crossover, which is all electric. There are footrests built into the front seats, allowing passengers to relax while the Ioniq is being charged.
The Ioniq 5's wheelbase is longer than that of the three-row Hyundai Palisade, resulting in more accommodation for passengers in the front and rear seats. There's a lot of storage space in the wide center console that moves back and forth between the front seats in the Limited grades.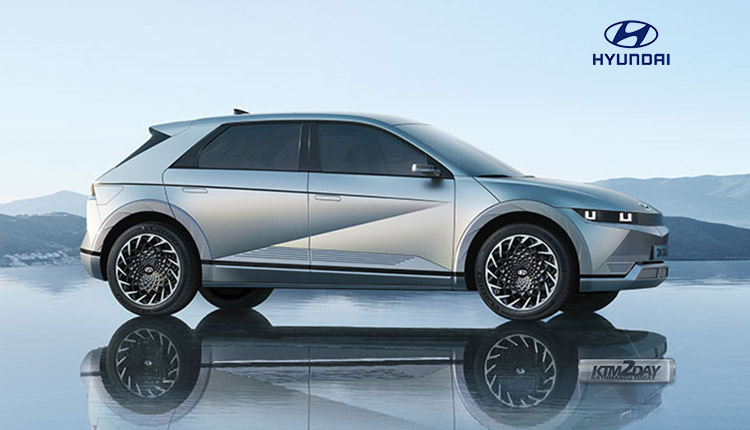 The Ioniq subbrand, according to Hyundai, focuses on connected living, and the Ioniq 5 offers a slew of cutting-edge technology in the areas of entertainment and networking. It shares a dashboard panel with a 12.0-inch digital gauge cluster, but the 12.0-inch touchscreen serves as a hub for entertainment. Additionally, speech recognition technologies and smartphone-integrated apps like Apple CarPlay or Android Auto are included.
Level 2 autonomous driving mode, termed Highway User Assist 2, will be available on the Ioniq 5. It is similar to GM's Super Cruise and allows the vehicle to drive on the highway and change lanes with little to no driver input.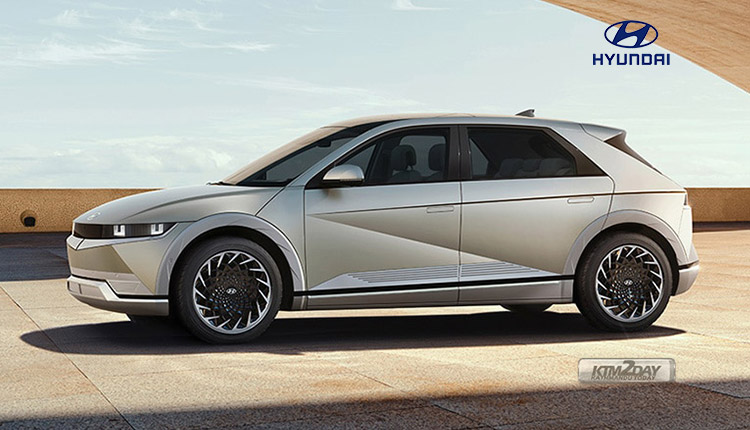 Battery and Charging
The Ioniq 5 is offered with two battery packs: a 72.6kWh battery and a 58kWh battery. The bigger battery has a maximum range of 481 kilometers on the WLTP cycle, while the smaller battery has a range of 384 kilometers. There are two different battery packs available for the Ioniq 5: one for rear-wheel drive and another for all-wheel drive.
The Ioniq 5 is additionally distinguished by the inclusion of 800V battery technology, which has previously only been seen in the Porsche Taycan sports car. This opens the door to the possibility of ultra-rapid charging, with the Ioniq 5 being able to charge its batteries from 10% to 80% capacity in just 18 minutes when utilizing a 220kW DC charger.
The vehicle has also shown to be reliable in terms of safety. Euro NCAP just awarded the Ioniq 5 a 5-Star rating.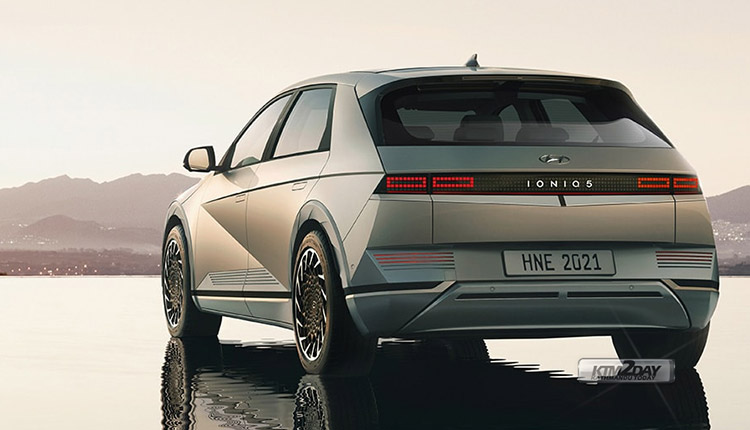 Built on Hyundai's 'Revolutionary Electric Drive Architecture', the Ioniq-5 has a rear wheel drive system. In addition, the car has advanced features like solar or vision roof, vehicle to load, ambient mood lights, power tailgate, rain sensing wiper, blind spot view monitor and voice recognition vehicle control.
Hyundai Nepal has stated that it is not only selling EVs but is also preparing to expand charging stations across the country to develop EV culture in Nepal. The company has already set up 40 charging stations in different parts of the country with the growing number of EVs.
Hyundai Ioniq 5 Price in Nepal
Laxmi Intercontinental, the official distributor for Nepal, has started sales of new Ioniq-5 EV in Nepali market.
Of the two variants currently available in the Nepali market, the price of the panoramic sunroof variant(GLS Vision Roof) is set at Rs 80.96 Lakh and the variant with the solar sunroof (GLS Solar Roof)is priced at Rs 81.96 Lakh.
This vehicle is available in 11 colors. Customers who want to buy matte color will have to pay an additional Rs 60,000.
The Ioniq 5's Solar Roof variant charges 5-7 percent of the battey in every 100 kilometers.
Hyundai Ioniq 5 – GLS VISION

ROOF

NRs. 80,96,000
Hyundai Ioniq 5 – GLS SOLAR ROOF
NRs. 81,96,000