Foreign airlines allowed in-flight connectivity in Nepali airspace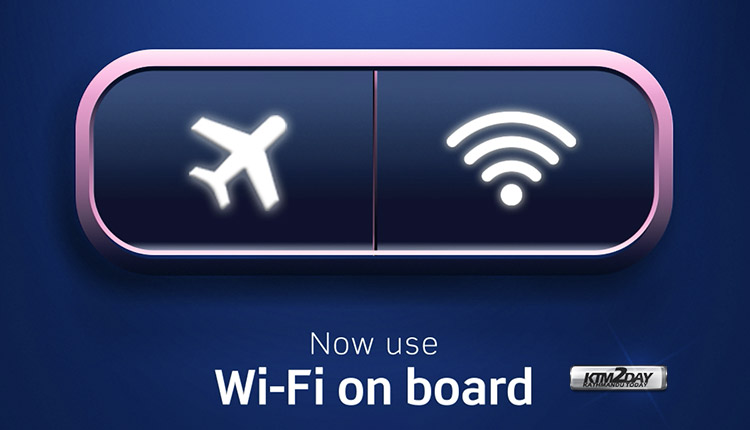 Foreign airlines will now be able to use telecommunication services while flying in Nepali airspace. The Nepal Telecommunications Authority, in coordination with the Civil Aviation Authority of Nepal, is about to allow foreign airlines to use the inflight wi-fi and mobile services.
The decision was taken at a meeting of the Board of Directors of the Telecommunications Authority held on March 22. Foreign airlines will now be able to use internet and mobile phones in Nepali skies.
Many airlines, like British Airways, offer WiFi for a small fee, but there are a handful of airlines that have free WiFi onboard, like Emirates and Turkish Airlines.
NEA spokesperson Santosh Poudel informed that the NEA has decided to allow the use of the service at an altitude of 10,000 feet and above if requested by a foreign airline.
According to Poudel, airlines licensed by the International Civil Aviation Organization (ICAO) will get the facility. NEA will allow the service based on the permission of ICAO.
NEA has stated that the facility has been provided considering the possibility of frequency disruption if the internet service is allowed to operate at an altitude of less than 10,000 feet.
Three foreign airlines had applied to NEA for operation of in-flight internet service. Based on the demand (application) of the foreign company, the NEA has decided to allow the operation of the service from the board meeting after discussing with the Civil Aviation Authority of Nepal, Ministry of Communications and other agencies.
Earlier, India and Afghanistan has been providing internet service in the sky on altitude above 10,000 feet. After these two countries, Nepal has become the third country in South Asia to provide telecommunication services in the sky.