iPhone SE (2020) – Full In-Depth Review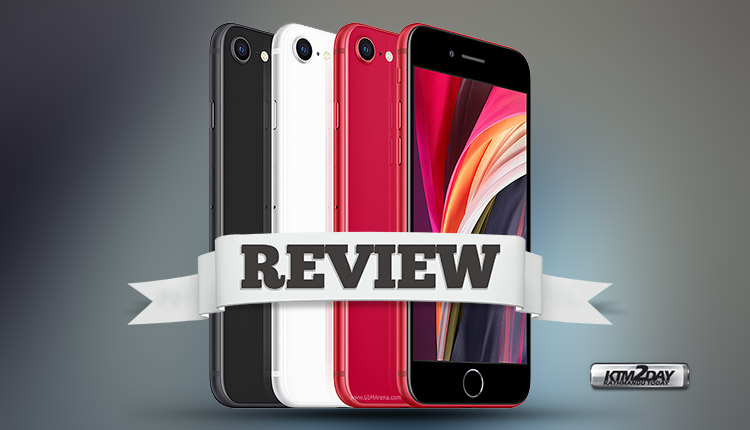 Apple is known to make some very expensive devices, over the years, the company has built a reputation for quality and the industrial design of its products and in return has created millions of loyal customers.
So because of this reputation and brand loyalty it has, it charges a premium for it's high-end products which is also called Apple Tax.
With it's ever-growing popularity in Asian markets such as China and India, and observing the success of mid-range devices – Apple decides to recycle one of its popular device from 2017 in the brand new avatar – the iPhone SE 2020.
Apple's iPhone SE is priced at US$399, which is the least expensive phone we've seen since the original iPhone SE back in 2016.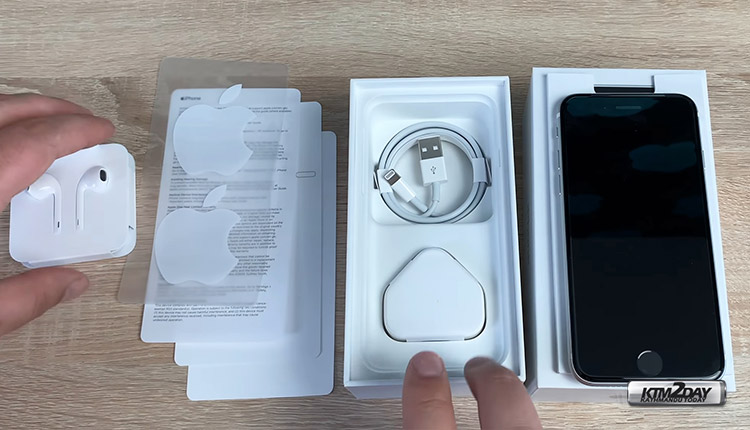 Apple iPhone SE 2020 Review : Specifications
Display : 4.7 inch Retina IPS LCD, 1,334 x 750 pixel resolution, 326 dpi, Ion-strengthened glass, oleophobic coating,Wide color gamut, True-tone
CPU : Apple A13 Bionic (7 nm+)
GPU : Apple GPU (4-core graphics)
RAM : 3 GB
Internal Storage : 64GB , 128GB, 256GB
Rear Camera : Single 12 MP, f/1.8 (wide), PDAF, OIS, Quad-LED dual-tone flash, HDR, panorama
Selfie Camera: 7 MP, f/2.2, Face detection, HDR, panorama
Connectivity: Wi-Fi 802.11 a/b/g/n/ac/6, Bluetooth 5.0, LTE, NFC, UBS 2.0
Sensors: Fingerprint (front-mounted), accelerometer, proximity, gyro, compass, barometer, Siri natural language commands and dictation
Battery : Non-removable Li-Ion 1821 mAh battery (6.96 Wh), Fast charging 18W
OS : iOS 13
Price : Starts from $399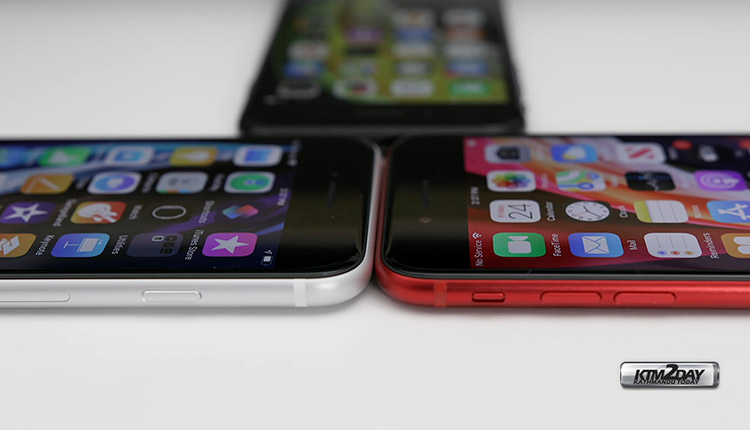 So, the Apple iPhone SE (2020) came out two months ago and there has been a lot of excitement around this phone regarding the A13 Bionic (7 nm+) chip. There has been a lot's of talk about how long it's going to be supported, how cheap it is and everyone's basically saying that this is probably the best mid-range phone on the market today. And now that it's been 2 months though, it's time to actually set the spec sheet aside and look at how while this phone actually performs on a day to day basis.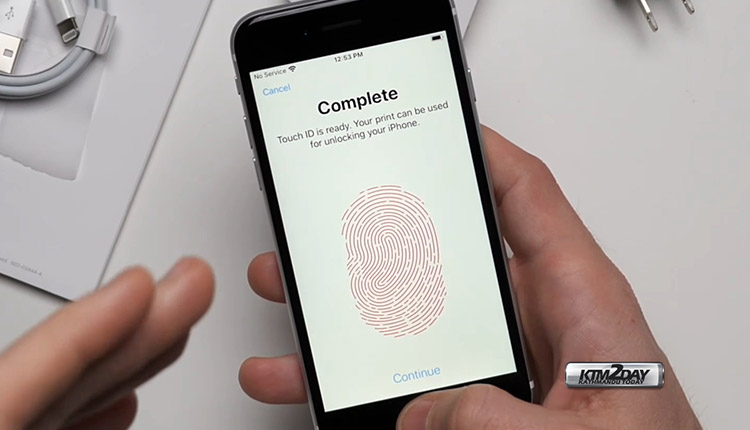 Like the original, it features a classic design, including the home button and Touch ID, leveled up with the greatest and latest chipset and what Apple claims is their best single camera system ever. It's the retro future of iPhones. But should it be your next iPhone?
Apple iPhone SE 2020 Review : Design and Build
The new iPhone SE looks a lot like the old iPhone 8. There are a few design differences and I'll get to those later on. But overall, it's the same basic size, shape and configuration. It will even work with almost all existing iPhone 8 cases and attachments.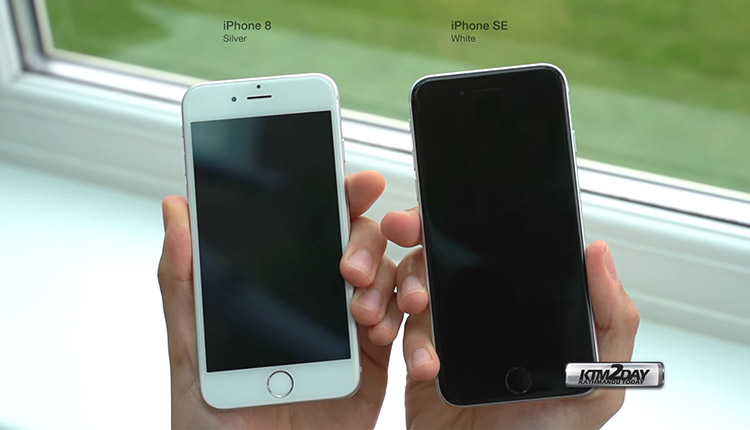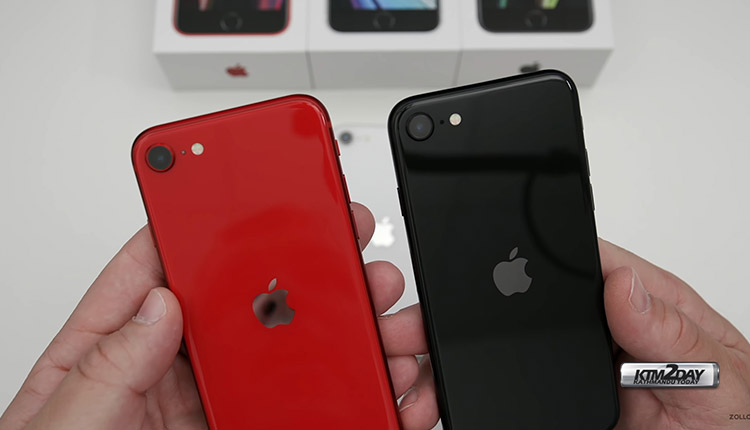 Just like the original SE revived the design of the smaller, boxier, more champhered edged iPhone 5, this new SE is giving all of those who love the iPhone 6 through 8, a new and improved version to keep on loving for at least a few more years. It's smaller and lighter than the more modern looking iPhone 11, and even the roughly same sized but stainless steel bound iPhone 11 Pro, enough that you can feel it. And holding it, I immediately flashed back to my first experience with the original SE 4 years ago, again forgetting, just how small and light an iPhone can feel.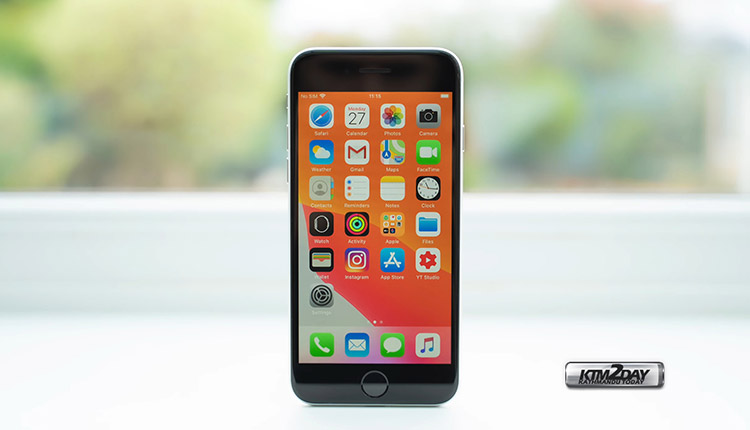 This SE isn't as small as the previous one. The truth is, once you move into a bigger apartment, you accumulate more stuff and it becomes hard to move back into a smaller one again. Same with the iPhone SE, over time everything from iOS to the amount of power and thermal envelope Apple's chipsets needed outgrew that old SE size. So if Apple ever wants to make a new 4 inch iPhone again, they'll need new parts to do it. And that would mean it wouldn't come in at $399, which is what Apple really wanted this new iPhone SE to do, especially now that the iPhone 8 design is just fully paid down.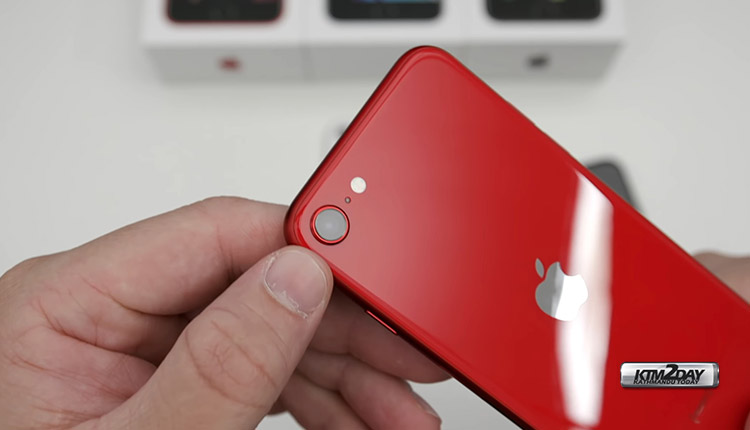 Not only does it look identical to the iPhone 8 from 2017 but also reflects the same design lines of the iPhone 7 from 2016, the iPhone 6s from 2015 and the iPhone 6 from 2014 – at least from the front. Essentially the iPhone SE which is a 2020 phone uses a 6 year old design.
Which I know it really sucks, I would have loved to see Apple come up with a brand new design rather than
recycling the exact same old design over and over and over again.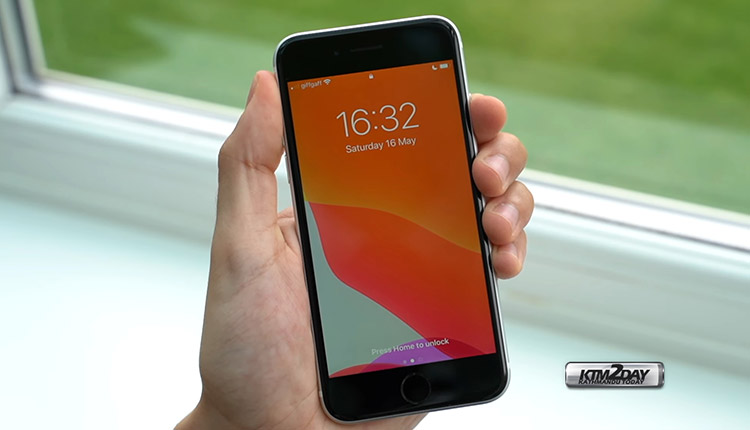 But you see, when you plan on releasing a low price smartphone like the SE is – you do need to make some cuts or downgrade some of the components in order to reach that affordable price point. And manufacturers such as Samsung for example they decided to go for a 2020 design but instead they downgraded the performance and the overall user experience. Apple on the other hand they did quite the opposite, they went with an old design and they kept the same 2020 specs that their most high-end and expensive smartphones come with. At the end of the day it all comes to you which one do you prefer, do you design over performance or vice-versa.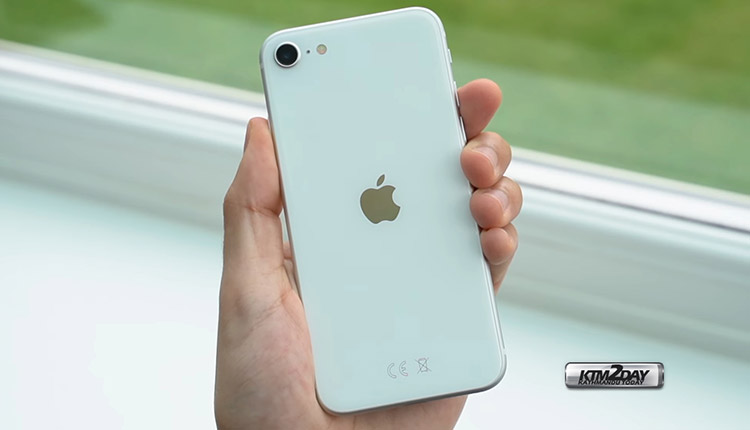 Apple has also made some small design tweaks to the SE, so well from the front it does look identical to all the other iPhones since 2014 while the back has now Apple logo in the middle compared to how it used to be before. Which actually is a little bit helpful considering this phone does support wireless charging and that is where you will find the Qi charging coil.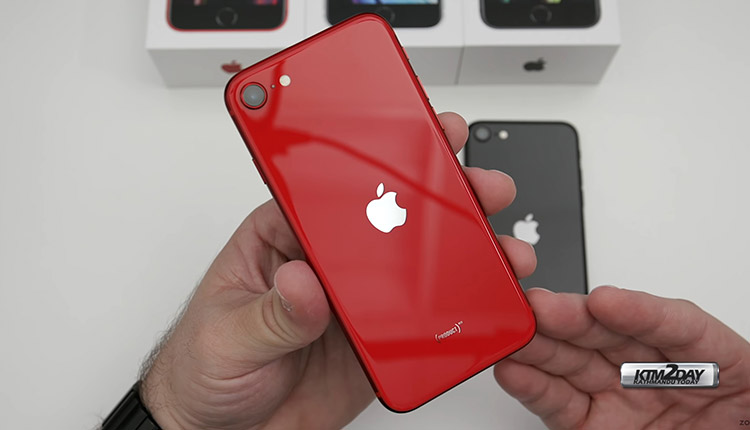 And then the colors have also changed a bit, so the white model is now brighter and also comes with a black front panel. And the black model is now much darker than the old Space Gray. The Red color model – Product Red is still there but the only difference being that a percentage of the sales generated by the product red model is now actually donated towards fighting Covid-19 now instead of HIV.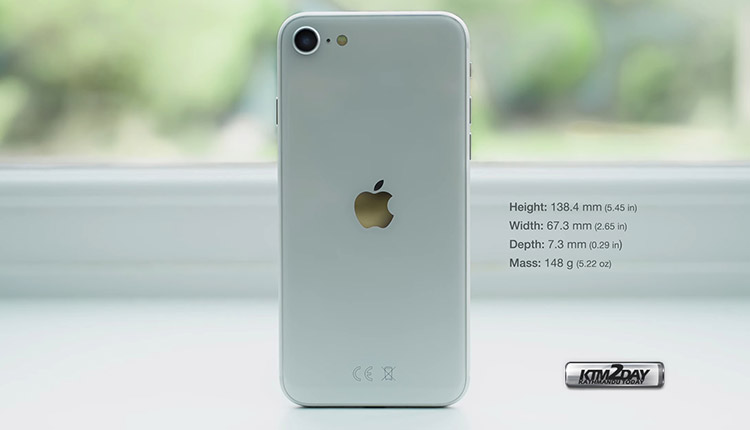 So if you're coming from an iPhone 8, the dimensions of the SE are identical. Both measure at 138x67x7.3 mm and weighs 113 grams. So all of your previous back panel cases would actually fit the SE without a problem.
I do really like how portable it is though compared to the iPhone 11 Pro Max which is just humongous and heavy as well. Design wise the iPhone SE looks outdated compared to other mid-range modern phones in 2020 but some people still prefer the small and portable form factor that the SE comes in.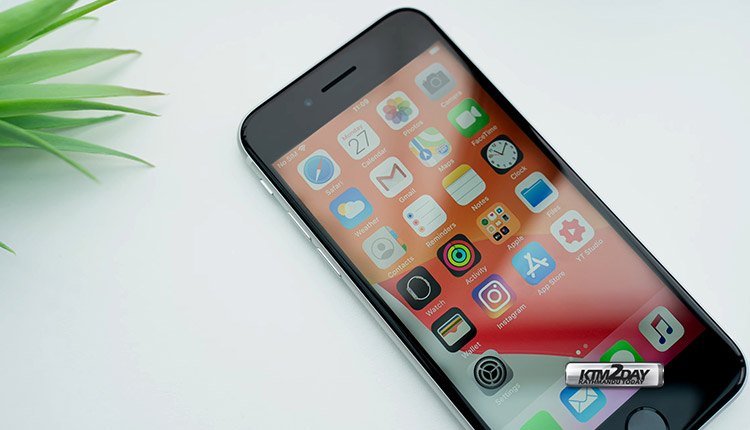 The iPhone SE does not have a full screen designs that are across 2020 smartphones now, it still has what many would refer to as a top forehead and a bottom chin design. These are basically the borders around the phone that do not fill out the area with usable display space but because of that older design it does have some unique features that not even the modern iPhones possess. For example, it still has a home button which is complete with Touch ID and isn't gesture based like the modern iPhone 11 series.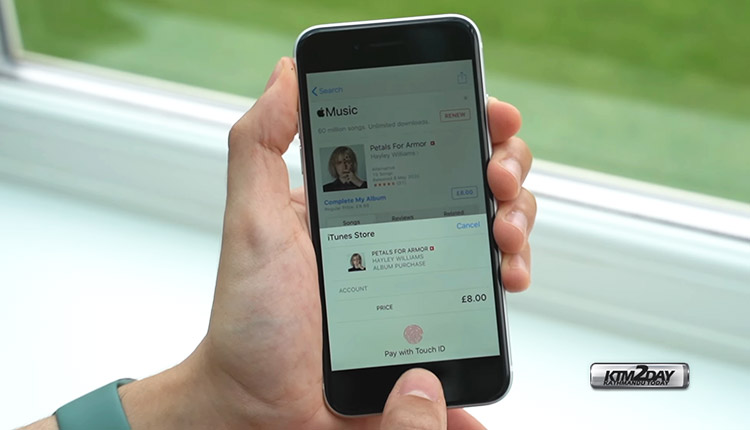 Many users who are used to the way that the iPhone 6s, 7 or 8 – might actually prefer this more familiar user experience. Touch ID was also strangely a welcomed addition not because I prefer it over face ID, I don't. And I generally still prefer face ID, as I find it faster in practice when using it to authenticate into secure banking apps and auto-filling Safari passwords. But because of the current climate of the world, right now face coverings are now becoming a part of life and face ID does not work well in those situations.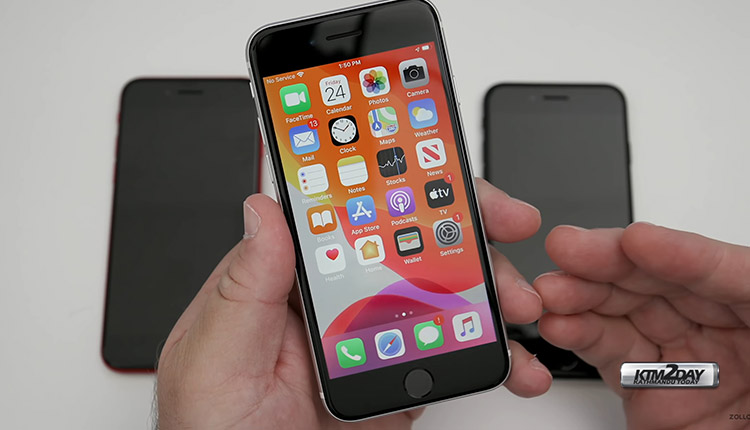 So strangely enough this move back to the home button for my switching experience came at the right time and I am able to open my phone fast effectively and securely all while staying safe this whole experience is making me have a change of heart before I thought that touch ID should be completely abandoned in favor of face ID and now I would love to see Apple implement a dual touch ID and face ID system for a future smartphone.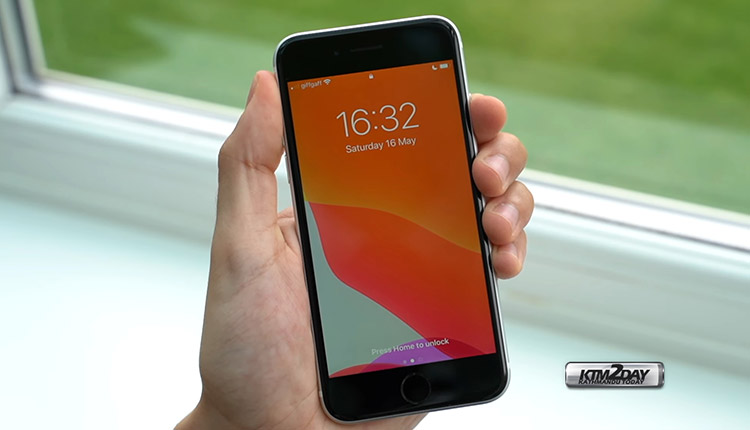 Apple iPhone SE 2020 Review : Display
The display is pretty much identical to the iPhone 8's display so it is a 4.7 inch panel with a 16 : 9 ratio meaning that you will have no black bars when watching 16:9 YouTube content. However, the resolution of this display is 1334 X 750 pixels, which means that you won't be able to watch in Full HD 1080p YouTube content at all.
And it will essentially max out at 720p natively as there aren't enough pixels to push for it's 1080P image. But nonetheless, this is still a Retina display with 326 pixels per inch so therefore from the normal viewing distance you won't be able to see any pixels at all.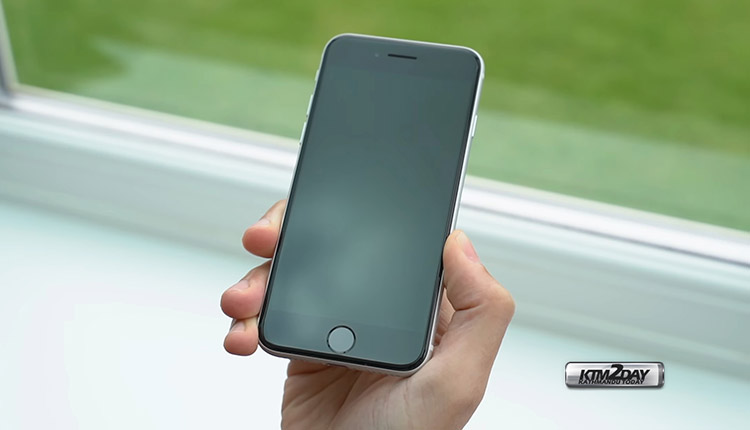 Unlike the iPhone 8 which had Apple's pressure-sensitive 3 Touch technology, the new iPhone SE has haptic touch like the iPhone XR and the iPhones 11. It uses time rather than pressure, a long press rather than a firm
press.  I still prefer 3d touch because of how fast and tactile it felt, haptic touch has gotten better but I hope Apple can make it better still with future machine learning updates like Google's been doing on Android recently.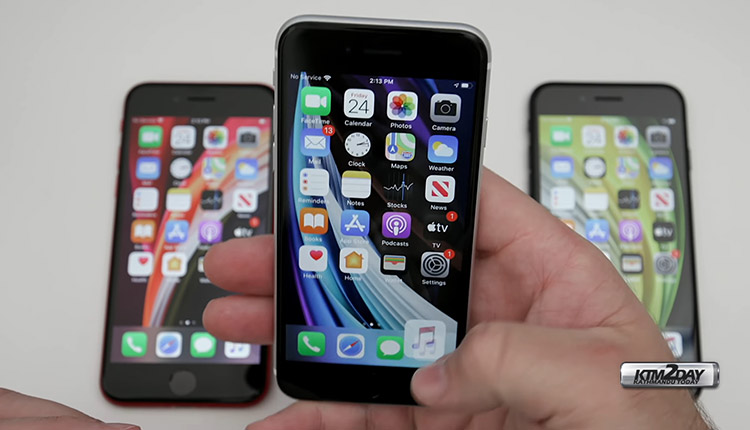 The iPhone SE display is LCD not OLED, which means it can't display HDR (high dynamic range) videos on screen. It does do DCI P3 wide gamut, so Greens look deep, Reds look rich and  colors precise and it can send HDR to an HDR TV if you hook one up. But it doesn't look anywhere nearly as cinematic as the iPhone 11 Pro.
Now I really like Apple's LCD displays, I personally love everything HDR and Dolby vision and the deeper blacks and higher peak brightness levels but Apple's color calibration at the factory and color management throughout the entire imaging pipeline make the LCDs look so good I still don't think most people can or will care about the differences, at least not most of the time.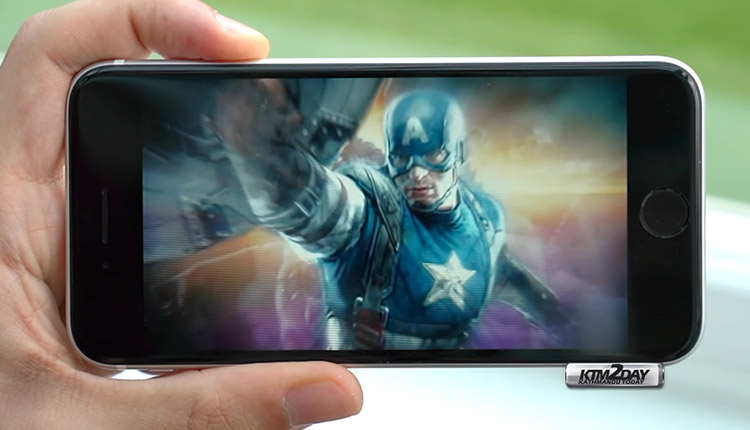 Personally, I still like Apple LCD displays – they're tuned well, have great color accuracy and have good enough
pixels per inch for me not to be bothered by display sharpness at normal viewing distances. And it looks pretty
much identical to the quality of the more expensive iPhone 11 LCD display.
The iPhone SE also has a True Tone functionality which adjusts the color temperature of the display so that it
matches the ambient light around you, making it so much easier on the eyes.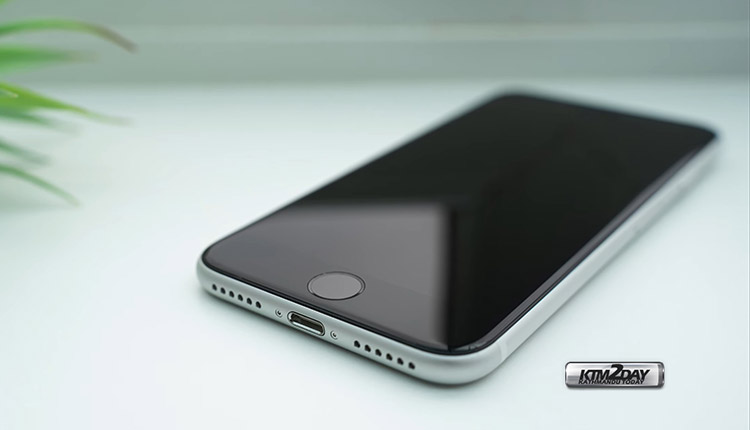 Essentially, we get exact same display that we got on the iPhone 8 from 2017, with the exception of 3d touch which has now been removed entirely so the display can no longer feel actual pressure.
If you're upgrading from an iPhone 7, true tone would be the new feature here. If you're upgrading from an
iPhone 6s or an iPhone 6 you'll notice that the SE actually has a much more colorful display as this is a DCI P3 panel, and it is also brighter at 625 nits versus 500 nits. Overall, this is honestly one of the very best LCD panels that I've seen on a smartphone
Apple iPhone SE 2020 Review : Performance
Now if you are still clinging on to the iPhone 8 or even earlier, you're probably into thinking not much has changed – and you're kind of right, in a way. The overall experience and design of this phone is quite similar to those phones but the insides receive a significant overhaul in two very important areas.
The iPhone SE has the exact same Apple A13 Bionic system-on-a-chip as the iPhone 11. That means the same
processor, graphics, neural engines, accelerators, controllers and all the other custom components Apple provides in its flagship phones has been provided exactly the same without slowing down or cutting down.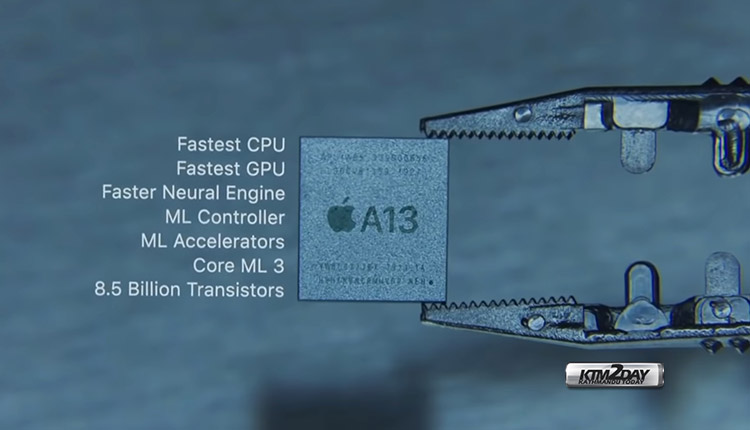 But, the difference with the iPhone SE is – over time as new more demanding versions of the operating system, features and apps come out, the processor on the iPhone SE will stay feeling snappy, responsive and powerful for longer.
Why ? It's because the iPhone SE has the same A13 Bionic chip as in the iPhone 11 Pro Max that features 6.5 inch. At 3.33 times lower screen resolution the GPU on the iPhone SE has less workload compared to the 11 Max Pro.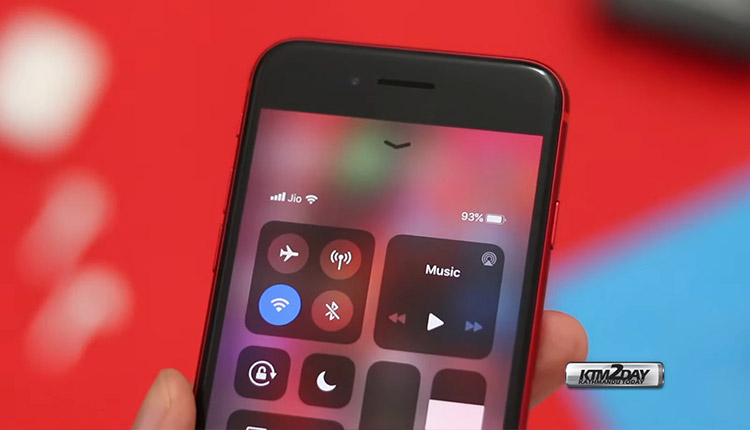 It's like – if the speed limit kept getting raised every year, a few years from now you'd appreciate all that extra power. And since Apple typically provides software updates for 4 or more years, having that extra power means the phone retains its value for those 4 or more years which is probably why resale remains so high.
I think the value of Apple not compromising on the chipset is really only going to be more and more apparent as time goes on.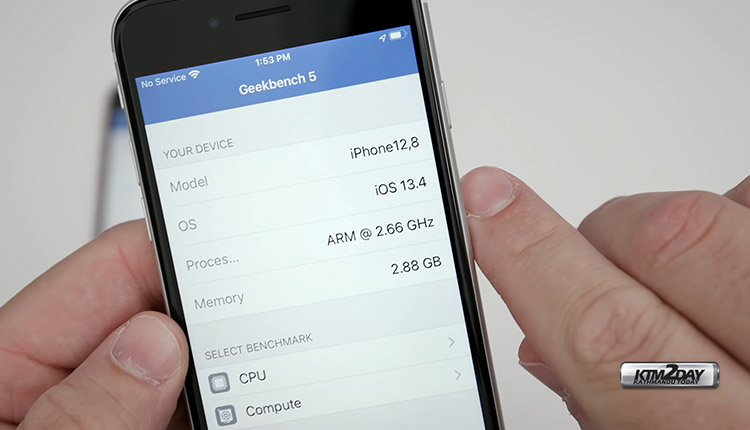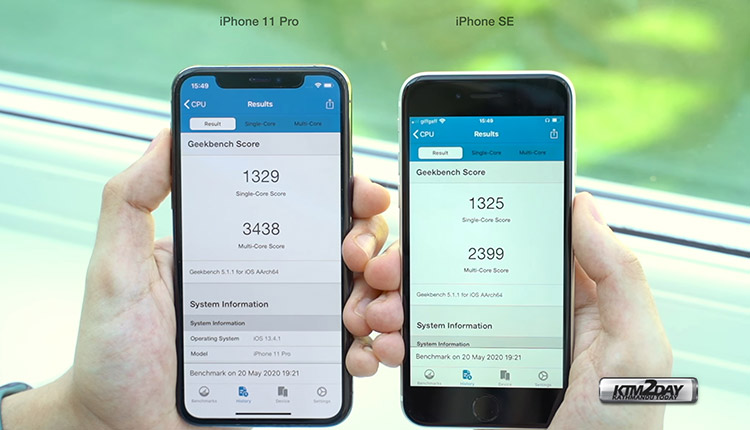 However, if we do a side-by-side comparision of the iPhone SE with the iPhone 11 Pro Max – both phones show a clock speed of 2.66 GHz in Geekbench. The SE actually obtains nearly the same score in Single-Core benchmark test while it lags behind in Multi-Core tests. The GPU Compute scores on the other hand were actually in favour of the SE with 6540 points compared to a lesser 6364 points on the iPhone 11 Max Pro side.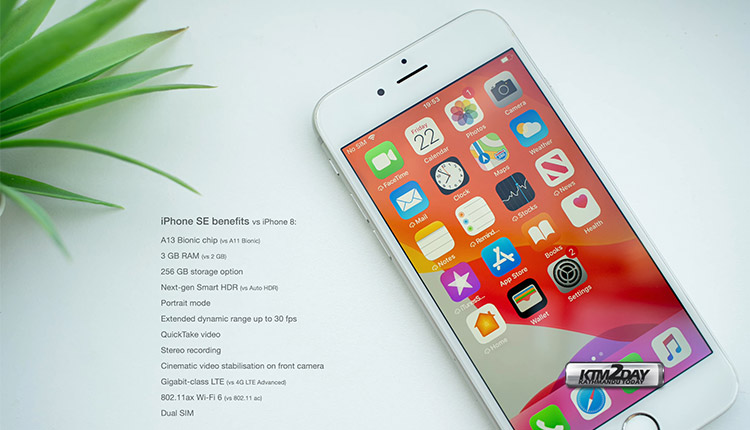 Now, when it comes to RAM, the iPhone SE only comes with 3 GB of RAM which means that the SE won't be able to keep as many apps open in the background as the 11 Pro Max. Storage wise, the iPhone SE comes with 64 GB of storage as the baseline which can further bumped up to 256 GB.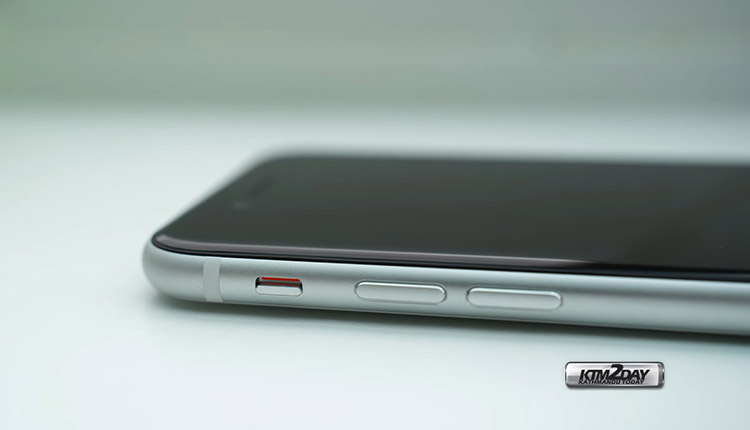 Now when it comes to special features compared to the iPhone 8,  the SE 2020 does indeed have a few. For example it features Wi-Fi 6 with 38% faster Wi-Fi speeds as well as 60% faster cellular speeds. We also get
dual SIM( nano SIM and eSIM) as well as Express Card with Power Reserve which allows you to use Apple Pay(in supported countries) on public transports even when your iPhone is fully discharged and it wouldn't even turn on.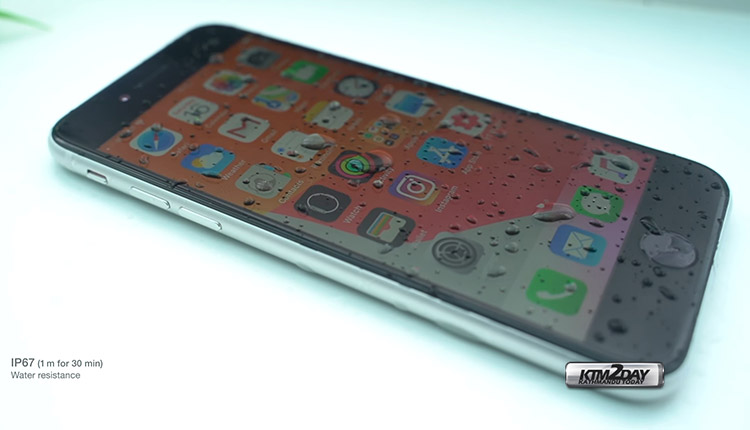 Other notable features include Bluetooth 5.0, Wireless Charging, IP67 Rated(1m Depth,upto 30mins), new advanced haptic engine and stereo speakers – all of which are reserved for higher end smartphone and this is something we don't get in the Samsung A51 or A71. But unfortunately, we do lose the headphone jack.
Now some other impressive areas of performance – the new SE is IP67 water resistant which is rare at this price point.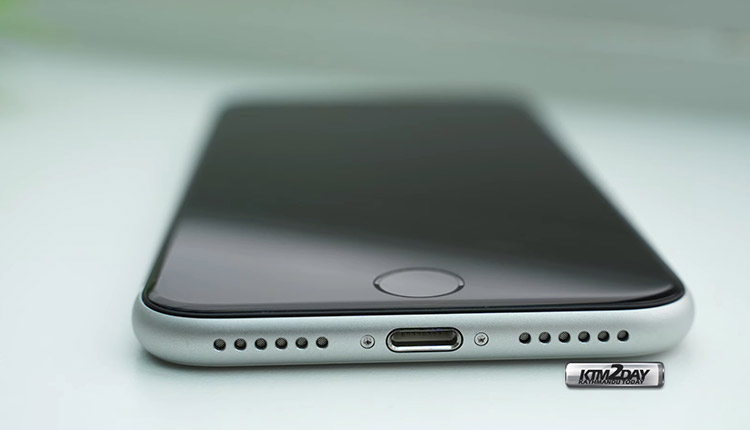 The stereo speakers are surprisingly good and enjoyable to use. Having a stereo pair with a top firing speaker in the earpiece and a bottom firing speaker down below, the audio is excellent and above average.
The fact that the SE can support wireless charging is again pretty ridiculous.
Now if you had a relatively new iPhone it's not going to seem any different in terms of day to day use but that's kind of a amazing point, this phone is the fraction of the price.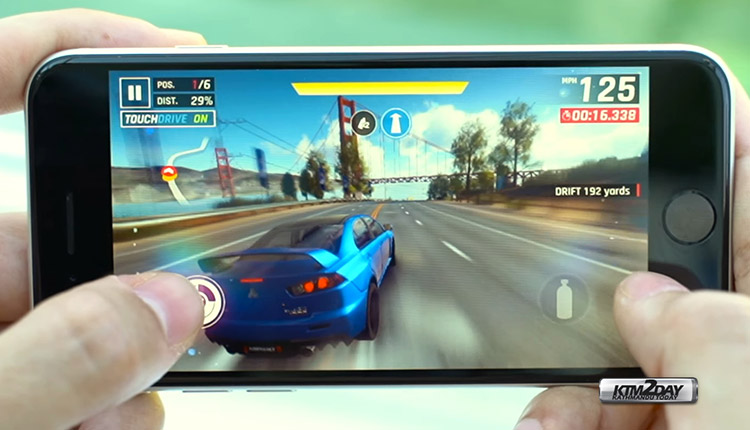 And lastly let's talk about gaming performance on the iPhone SE . The iPhone SE comes with a 4.7 inch screen which is not designed for gaming in the first place nor the company has marketed it as a superb gaming optimized device although the processor is quite capable for high end game-play. Apple has clearly advertised the iPhone SE as a purely classic phone and the battery size of 1821 mAh further proves about it's capable of.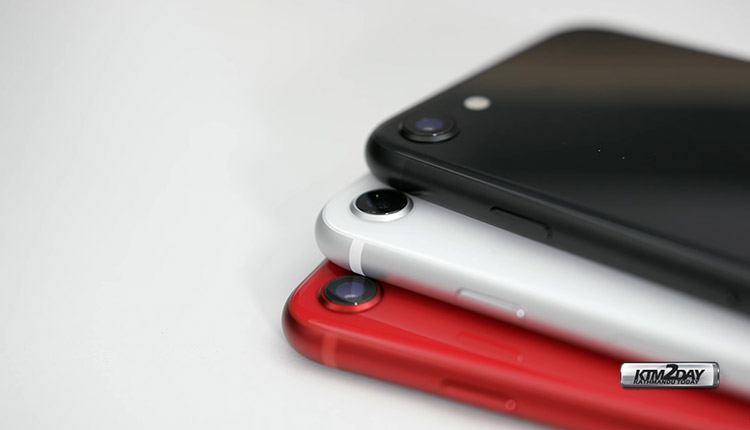 Apple iPhone SE 2020 Review : Cameras
The SE has the same camera system as the iPhone 8 from 2017, so that means that we have a single camera module on the back other than the dual or the triple modules that the iPhone 11's come with.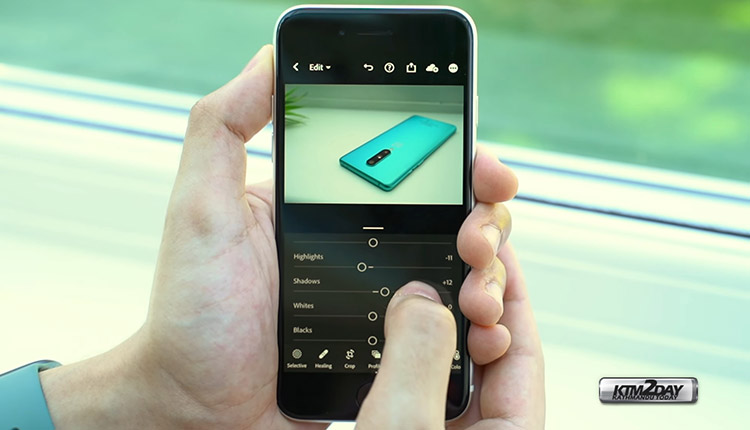 The SE has a 12 megapixel F/1.8 aperture camera, the sensor itself is actually smaller than on the iPhone 11 so it won't be able to capture as much light. However it can indeed shoot 4k 60 fps video just like the iPhone 8 could. And then, on the front we have a 7 megapixel F/2.2 aperture selfie camera which is quite a bit lower resolution than the 12 megapixel camera that we have on the iPhone 11s now, but it's still pretty decent.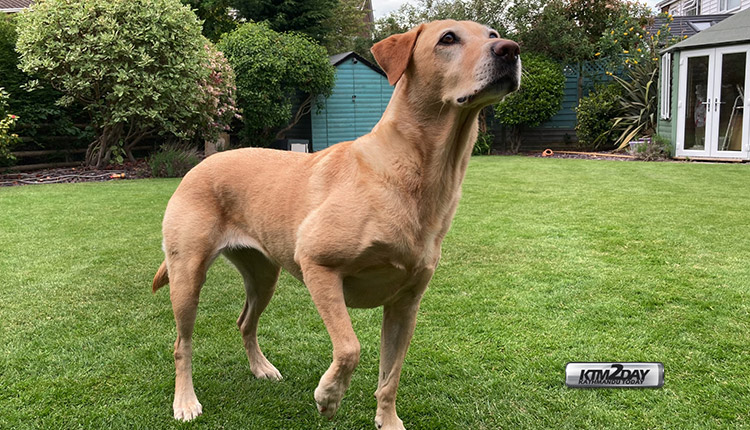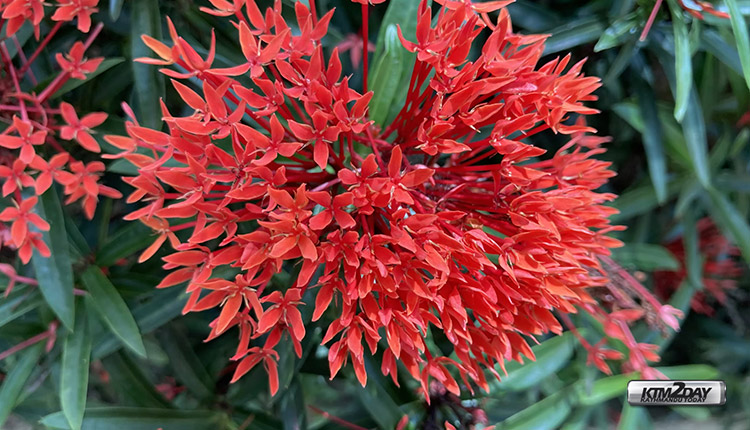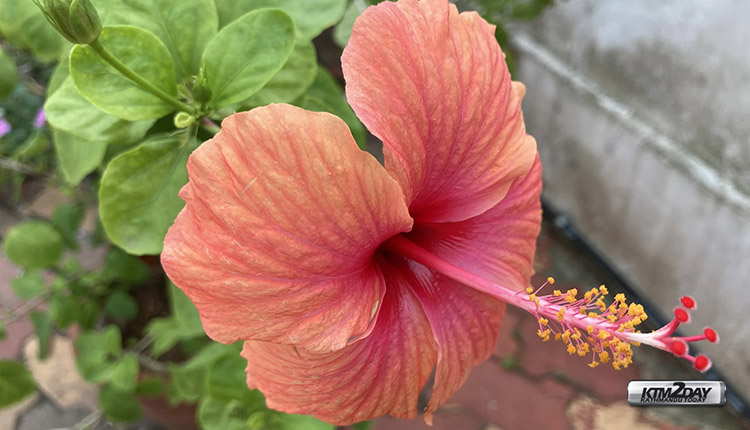 The video recording on the front however is limited to 30fps compared to 4k 60fps on the iPhone 11s , so this is a pretty big downgrade. So far the camera system is identical to the iPhone 8 and that's great, but you see Apple is actually using the same ISP or image signal processor as on the iPhone 11s so the software processing, HDR tone mapping and all of that is exactly the same as on the iPhone 11 and the iPhone 11 Pros.
Video recording is characteristically excellent as we've now come to expect from an iPhone and is as smooth and stable as ever.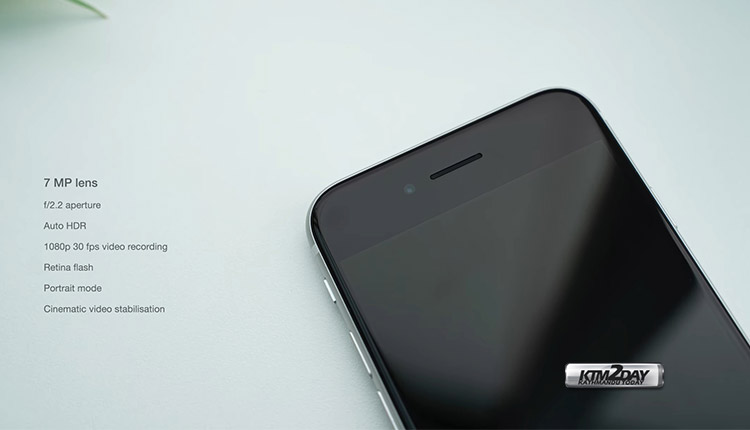 When it comes to the selfie camera, my experience with it so far has been pretty good, selfies come out sharp and maintains Apple's color signature of being more accurate and not as heavily processed as competitors.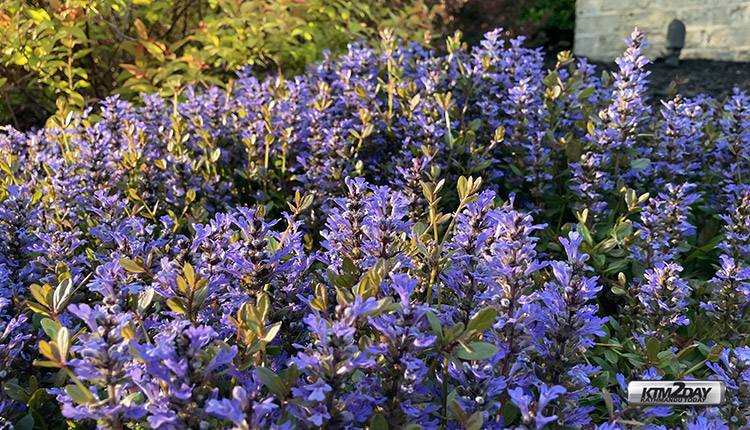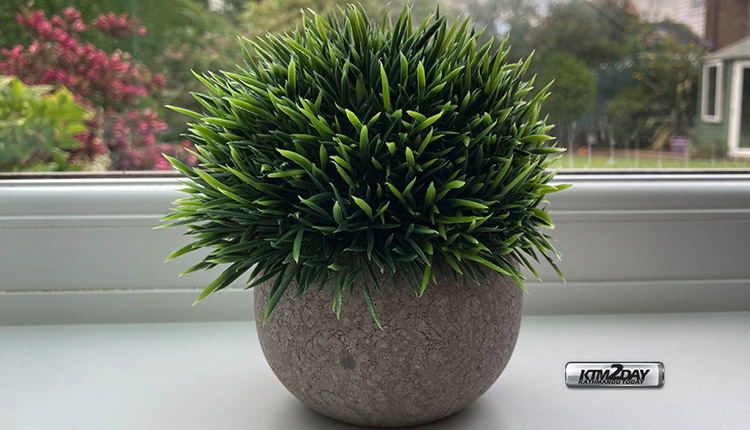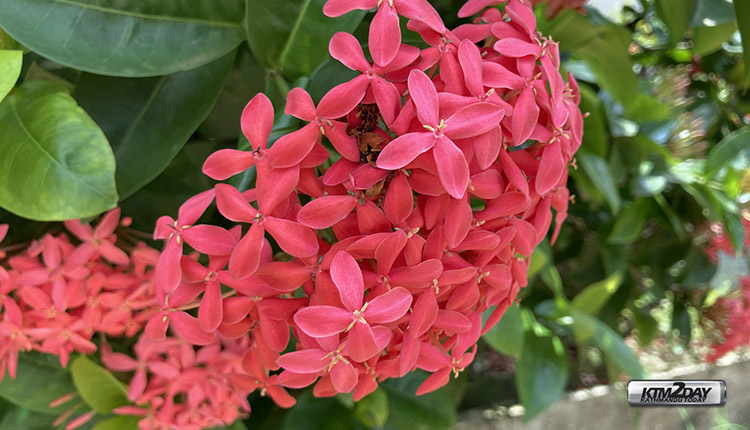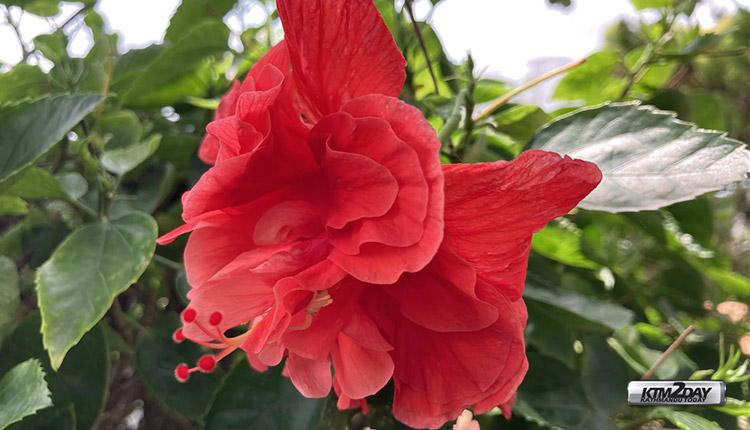 The portrait selfies are great, edge detection is strong despite not having depth sensors like the new iPhones . And overall, if you have good lighting you're going to enjoy this cameras. It's not the most advanced hardware available, and it can't take advantage of premiere software features like next generation HDR and can only shoot 1080p video at maximum 30 fps, but these limitations don't make the SE's front facing camera anywhere near bad as it's one of the best cameras that you can find at this price point.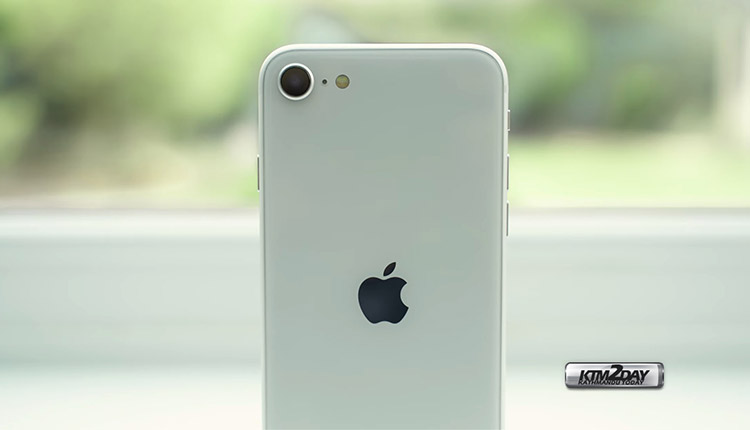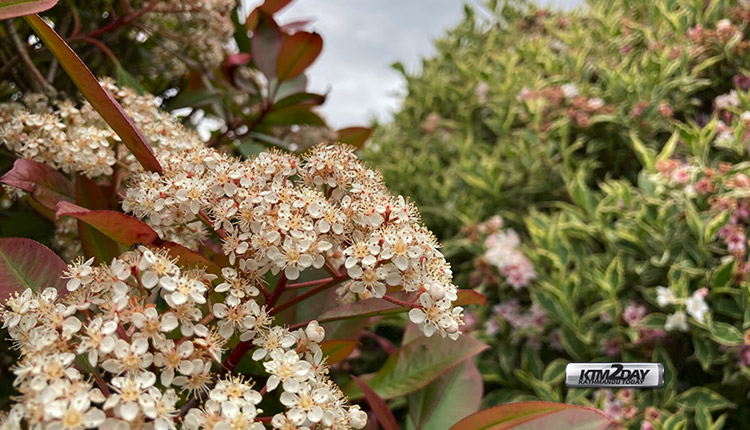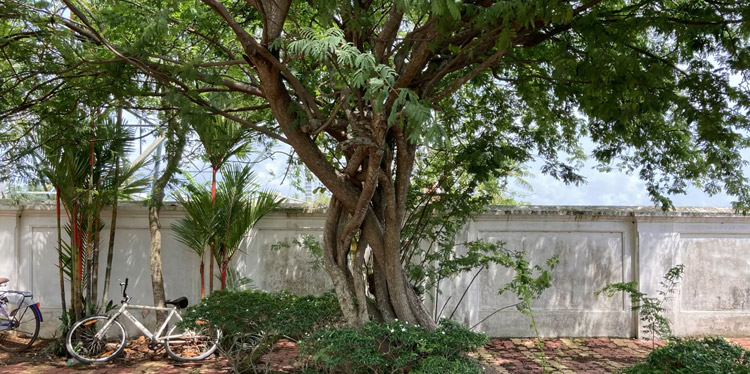 This is especially true if you factor in the rear facing cameras, it doesn't have any of the limitations that the front camera has and the images you are able to capture are excellent. Images are sharp, dynamic range is on point, the single lens portrait mode works really well and you get the same class leading optically stabilized 4K video recording in either 24fps, 30 fps or 60 fps which is kind of insane. The only admission that i would say is not worthy is SE's inability to use Apple's new nighmode feature.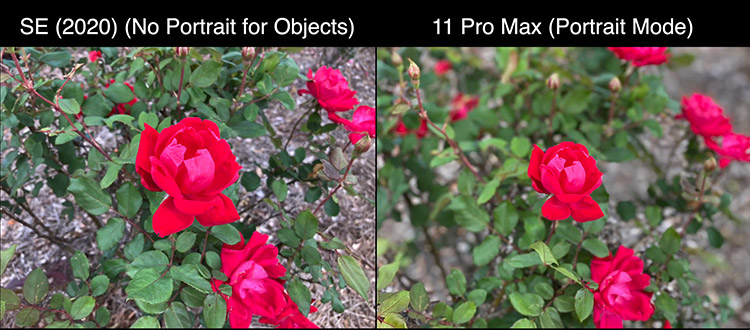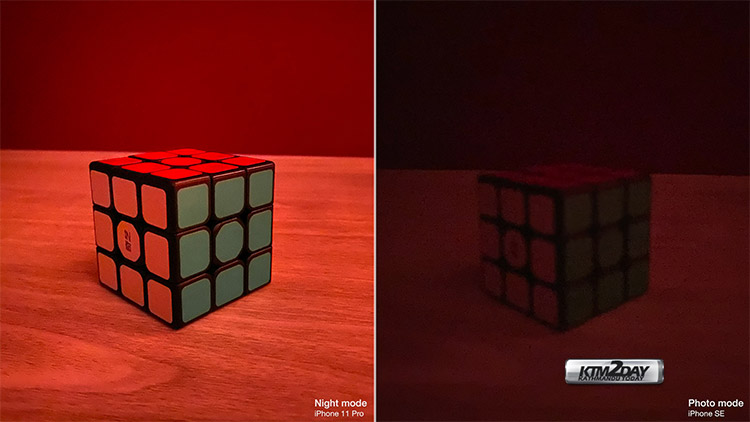 It's disappointing because i think it technically could do specially with the A13 Bionic, so this was likely more of strategic decision from Apple not to include it. Despite that, you get nearly identical quality as the flagship iPhones which have been deemed to have the best cameras available on any smartphone right now.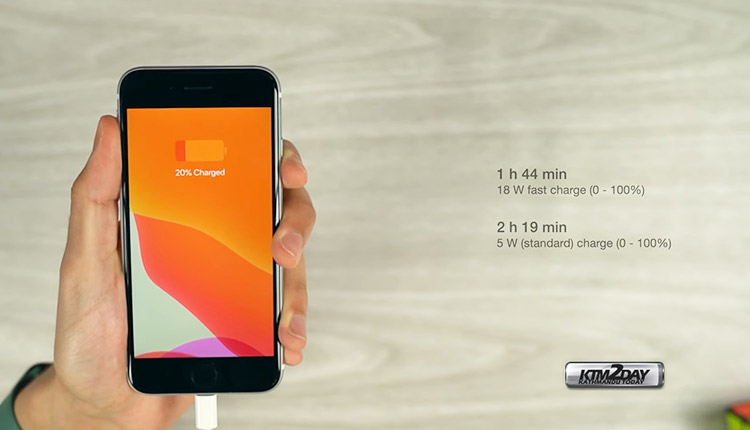 Apple iPhone SE 2020 Review : Battery
With the smaller phone size comes a smaller battery and for me the SE battery life is the phone's biggest
weakness. It's not exactly bad, under average use it'll see you through the whole day, and I've personally been
averaging over 6 hours of screen on time. But if you want to use the phone heavily with demanding applications like the camera or for gaming then you may find yourself needing to charge up before the day is done.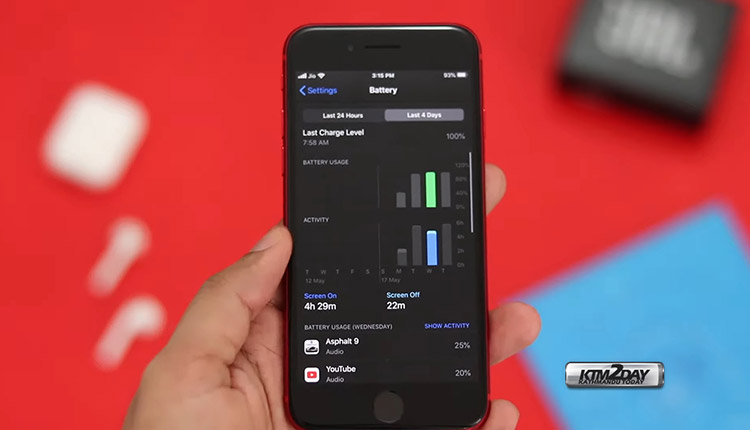 For context, it's supposed to last as long as the iPhone 8, clearly the SE is marketed at those upgrading from much older phones and this isn't supposed to compete with the great battery layers of the iPhone 11 series. So the majority of people will be happy enough, but even those coming from the Plus models may notice a drop in battery life.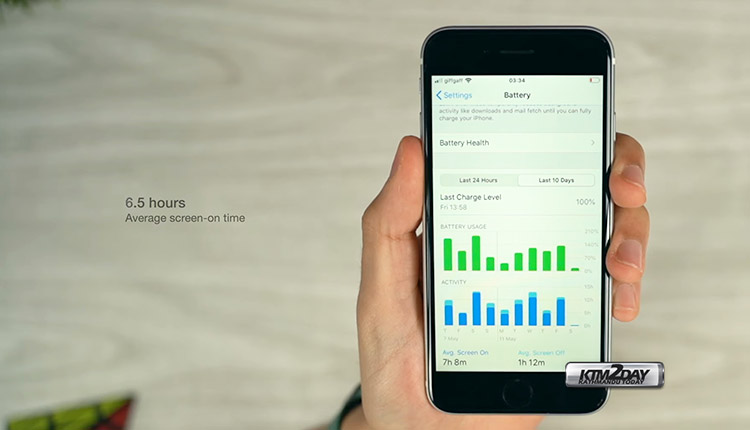 The benefit of a smaller battery though is faster charging, and the SE can be fast charged from 0 to full in under two hours. It had charged a quarter of the way after just over 10 minutes, and over 85% in an hour so you can very quickly top up the phone if needed. Of course this is nothing compared to the ultra fast speeds found
on many Android devices, but very good by iPhone standards.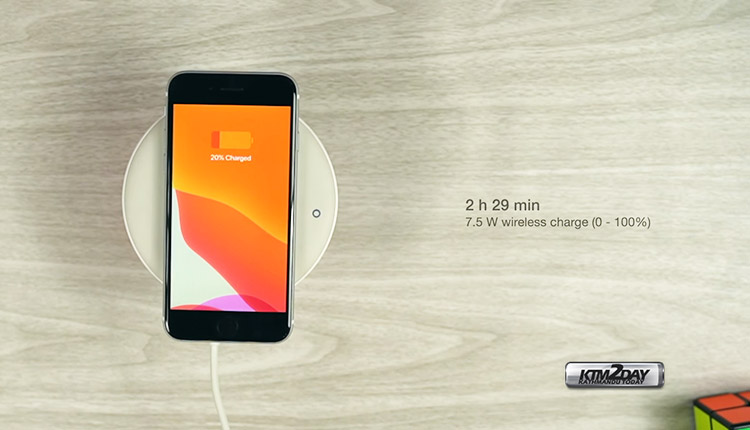 Just remember that only the slower 5 watt charger comes in the box. The glass back also allows the super convenient wireless charging which can charge the phone to fall in just under two and a half hours.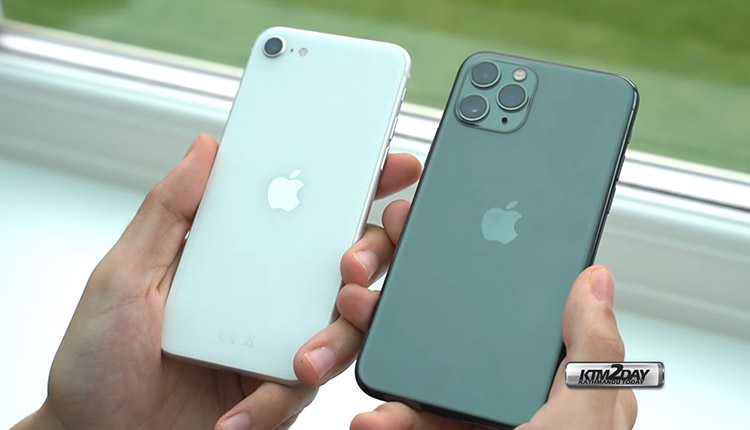 Apple iPhone SE 2020 Review : Verdict
It's to me the biggest value proposition behind the new iPhone SE, and i am happy to say that it delivers. In many ways Apple has seemingly out of nowhere released the best budget phone available today. You're getting so many flagship features here and almost towards the phones that would try to compete against it.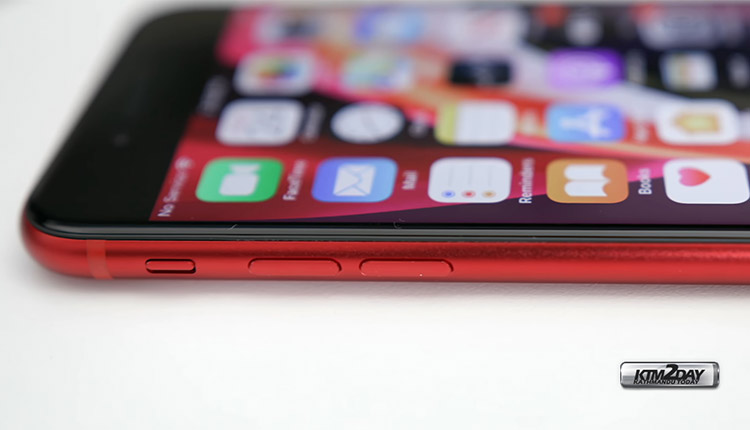 And after using the new iPhone SE for almost 3 weeks, I feel more confident than ever saying that this will likely go down as one of the most important iPhones ever made. It's going to allow so many more people to get a modern iPhone who couldn't in the past while also disrupting a segment of the smartphone market that Apple has never played it before. It will no doubt force competitor's to step up and i am excited to see what they bring to the table because of this.
Overall the iPhone SE offers something rather unique in the crowded smartphone market. The power of a flagship device in the body of a much smaller and cheaper phone. There are few if any competing phones at this price point that offers better value for your money and for me the iPhone SE is the best phone under $400. While these have just been my thought's on the new iPhone SE 2020.