iQoo Neo 7 series model's specs and design revealed in a new leak, launch imminent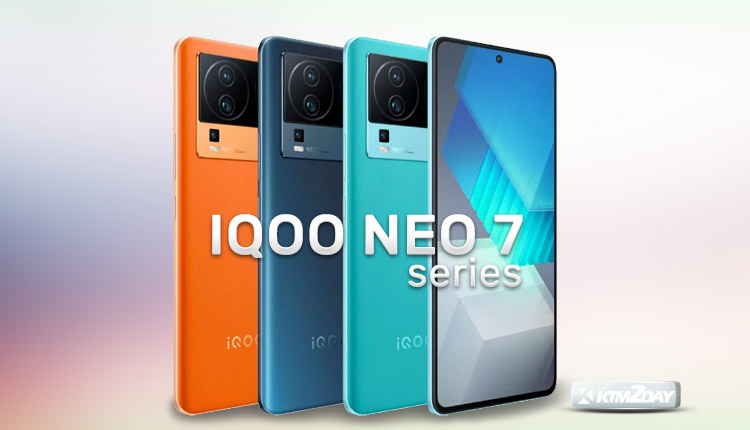 Following the success of the iQoo Neo 7's debut in China in October, the company is ready to expand the Neo 7 series with the release of two further smartphones.
They are probably iQoo Neo 7S and iQoo Neo 7 SE mobile phones. These iQoo smartphones may be introduced in December, according to rumors.
Also Check : Vivo Mobile Price in Nepal(Updated)
As for now, the Chinese smartphone manufacturer has provided few specifics about these devices. A purported live image of the two phones has emerged, however, which appears to verify a number of crucial features for the iQoo Neo 7S.
Tipster Anvin (@ZionsAnvin) discovered a live image of what may be the iQoo Neo 7S and iQoo Neo 7 SE.
It seems that the screen size of the iQoo Neo 7S is slightly higher than that of the iQoo Neo 7 SE.
According to the source, the iQoo Neo 7S is V2232A, while the iQoo Neo 7 SE is V2238A. Expect the release of these iQoo smartphones around December.
The iQoo Neo 7S may be driven by a 3.2GHz octa-core Qualcomm Snapdragon 8+ Gen 1 SoC, according to the image that has been leaked.
There are rumors of it to be 16GB of actual RAM and 8GB of swap space on board. The amount of internal memory is 512GB as well.
According to the rumor mill, the iQoo Neo 7 SE will use a MediaTek Dimensity 8200 system-on-chip. Fast charging at 120W is probably supported. A recent rumor suggested that this smartphone would feature an AMOLED screen with a refresh rate of 120Hz. There could be 8GB RAM and 12GB RAM configurations available.
The iQoo Neo 7 SE may include a primary camera that's 50 megapixels and supports optical image stabilization (OIS). There have been rumblings that the battery capacity of this smartphone could reach 5,000 mAh.