Jeff Bezos advises to hold your horses this Black Friday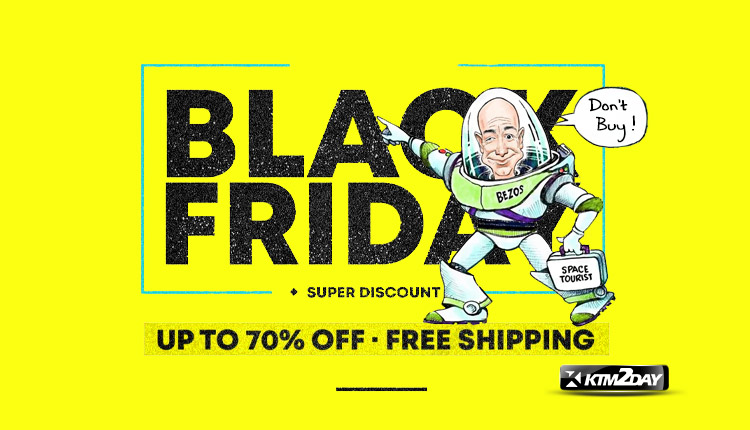 While Black Friday may have originated in the United States, it has since been embraced as a marketing strategy by businesses all around the globe.
"Don't buy", says Jeff Bezos, despite the enticing offers you might be tempted to make on that day.
Even though some stores have already begun advertising their sales for Black Friday (November 25), the day itself has yet to arrive.
One of the biggest names in online retail, Jeff Bezos, recently told CNN viewers to skip the annual shopping frenzy that is Black Friday (this year, November 25).
The CEO of world's largest online store Amazon, predicts that a recession will hit "very soon" if it hasn't already. Therefore, he recommends delaying the purchase of high-priced goods in favor of saving up for later.
Despite the fact that he established one of the largest online trading platforms that promotes campaigns on this day at rock bottom prices, Jeff Bezos warned of the current economic scenario.
"From what I can see, the current state of the economy is not promising. Reduce your exposure to danger by keeping a supply of dry powder on hand. You should take it easy, get your hands on some cash, and see what happens if you want to buy a big-screen television.
The Amazon founder opened out during the CNN conversation.
Elon Musk, CEO of Tesla, shared Jeff Bezos's apprehension about the economy's long-term prospects by saying he had a "poor feeling."
In addition to Mark Zuckerberg's recent confirmation that he will lay off thousands of staff, relieving the target of some costs and some projects, the CEO has not commented on the matter.