Kathmandu-Japan route will have three flights a week starting from May 1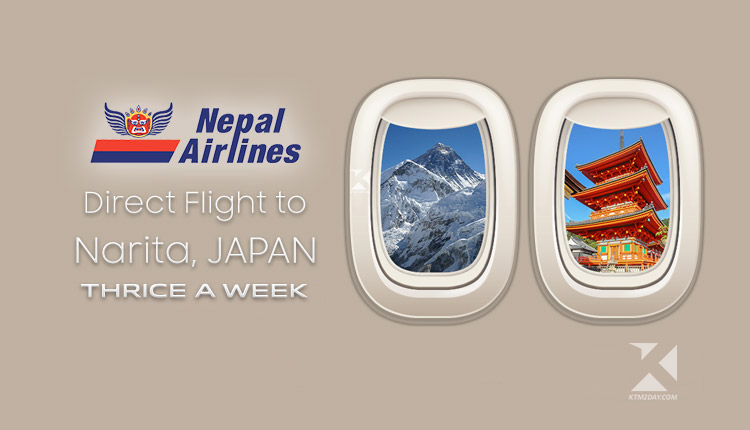 The Narita (Japan)-Kathmandu route will now operate three times a week. Nepal Airlines Corporation flies from Kathmandu to Narita twice a week at the moment.
Archana Khadka, a spokeswoman for the company, announced that from May 1, 2022, three flights per week will be flown on Sunday, Tuesday, and Friday.
A maximum of 140 passengers can be transported on aircraft on Sundays and Tuesdays, according to Japanese government regulations, she explained. As a result of a lack of seats compared to passenger demand, the number of flights has been increased.
According to Nepal Airlines, the cost of flying from Kathmandu to Narita has increased because the aircraft can only carry half as many passengers as originally planned.
In Kathmandu-Narita route, the airfare has been set at Rs. 1,52,000 and Rs. 119,700 by the company.
Rs. 1 lakh 52 thousand and Rs. 1 lakh 19 thousand 700 rent have been set in the Kathmandu-Narita sector.
Stating that complaints have been received that tickets were sold for more than the stipulated price, Khadka warned that action would be taken as per the rules if anyone was found selling and distributing tickets for more than the stipulated price.
Passengers have been requested to lodge a complaint with the corporation if they are found to be charging excessive fares.
Nepal's Japanese Embassy has also been asked to expand the number of seats in the Kathmandu-Narita sector by the company. The plane flies at maximum capacity from Narita to Kathmandu. As a result, the cost of a ticket to Nepal is a little less for travelers.