Kathmandu Prohibitory Order : List of activities that are allowed and not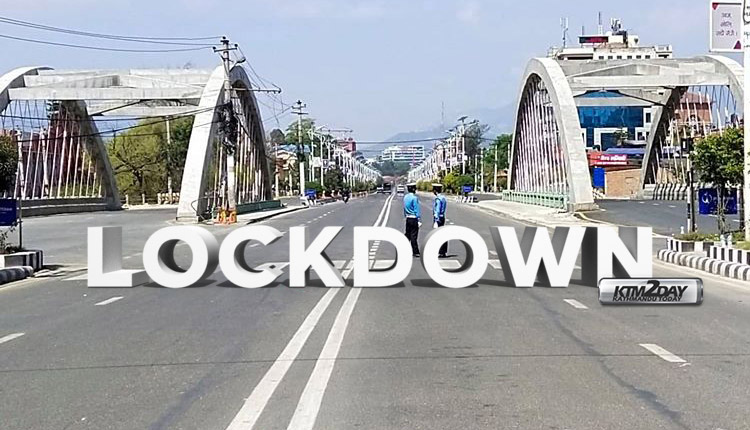 The three District Administration Offices (DAOs) in the Kathmandu Valley have issued a week-long prohibitory order placing restrictions on various services and activities in the Kathmandu Valley.
Chief District Officers (CDOs) of three districts in Kathmandu Valley — Kathmandu, Bhaktapur and Lalitpur–, announced a week-long prohibitory order starting Thursday after holding a joint meeting on Monday to forge a common strategy to curb rapid spread of the COVID-19. All three DAOs in Kathmandu Valley have issued separate notices on Monday evening giving details of the services and activities that are allowed and prohibited during the period.
As per the official statement issued by the three District Administration Offices, the restrictive measures will come into effect from 6:00 am on April 29, Thursday, and will last until the next 15 days.
Here's a list of what services will be allowed to operate and the services that will have to shut down following the issuance of the latest directive.
What will operate
* Emergency Service Vehicles – Ambulances, fire trucks, water tankers, essential supplies carriers, dairy, hearse vans, vehicles of diplomatic missions, vehicles of press/media and those of banks and financial institutions, dairies, internet and communication service providers, quarantine and isolation centers, waste management, couriers and postal services etc.
* A maximum of 15 people(incl. Bride and Groom) will be allowed to gather with upto 2 vehicles for rituals such as weddings, thread wearing ceremonies, weaning ceremonies, on adoption of necessary health and safety protocols along with a permit issued by district administration.
* Government and public service providers need to obtain vehicle passes from concerned ministries or departments.
* District Administration issued pass for facilitating movement of workforce and supplies for construction related activities.
* CDO issued permit to be present in emergency situations such as people that need to frequent hospitals for health related issues, go to hospital to wait for a patient, participate in funerals.
* Those traveling abroad on producing proof of air-ticket, passport, visa to be allowed direct entry to the airport.
* Pharmacies will remain operational.
* Groceries, essential supply stores to open from 6-10 am and 5-7 pm.
* Only grocery section of supermarkets, departmental stores to operate until 10 am in the morning and 5 to 7 pm in the evening(timings revised by DAO).
What will not
* All public and private vehicles will be banned from plying the roads.
* All vehicles other than those carrying essential supplies, ambulances, vehicles of health workers and security forces, to be barred entry into the valley.
* All forms of public gatherings including conferences, training, seminars, etc.
* Gatherings at recreational centers such as cinema halls, salons, beauty parlors, gyms, group sports, libraries, museums, zoos, etc.
* All shops and businesses other that essential supplies to remain closed for the time being.
* Departmental stores to remain closed other than grocery section.
Other Conditional movements
* Employees of the government, banking and financial sector, and other essential services should produce their identity cards
* Media persons, journalists to provide ID issued by Department of Information
* People entering the valley must stay in quarantine and home isolation as guided by local authorities
According to the administration, those found violating the rules would be subject to facing legal action corresponding to the existing laws.