KFC opens it's eighth outlet in Kathmandu Naxal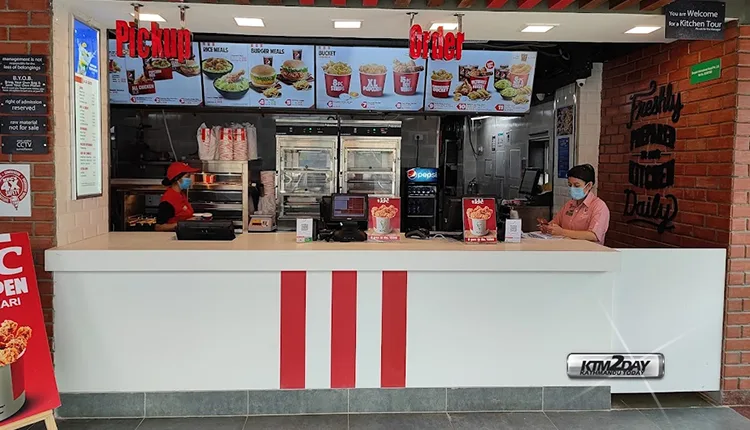 International food chain brand KFC has opened its eighth branch in Kathmandu Valley and expanded its 11th outlet in Nepal. Opened on the premises of Bhatbhateni Department Store in Naxal, Kathmandu, KFC Restaurant is known as one of the most delicious chicken dishes in the world.
The new outlet will offer KFC's various chicken dishes such as hot and crispy chicken, chicken popcorn, chicken strips, burgers and other delicacies.
KFC has also adopted a world-class safety policy to prevent Covid 19 by providing various delicious dishes to its customers. For this, 4 types of safety measures such as hygiene, inspection, social distance and contactless service have been made mandatory. The restaurant cleans its surfaces such as tables, counters, doors and handles every 30 minutes.
KFC employees clean their hands and bags after serving every customer. Maintaining a social distance of 6 feet between each customer, the restaurant has been further organized using stickers and other items to maintain the social distance between the customers and the employees in the service.
Opened in 1640 square feet, this restaurant can serve 40 customers at a time. The restaurant currently serves Dine-In, Take Away and Home Delivery from 9am to 8.30pm. In addition, KFC's products can be ordered at home by ordering online from home delivery companies Food Buster, Foodmandu and Bhojdeal.