Kia Carens Official Sketches Unveiled before launch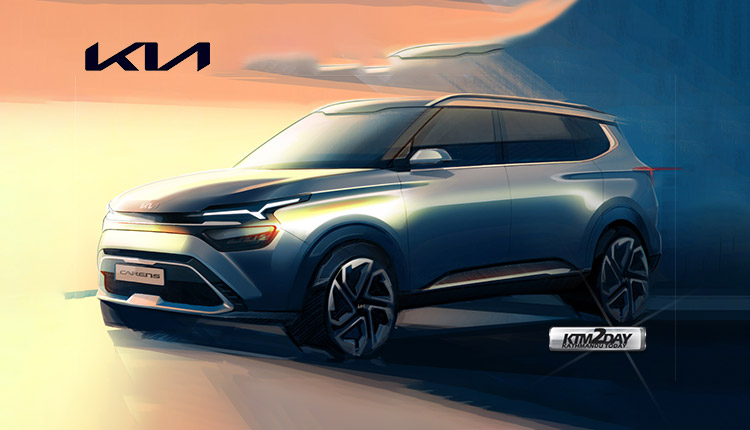 KIA India is getting ready to reveal the Carens seven-seater SUV/MPV, which will be available for purchase in early 2022. Today, the Korean carmaker unveiled design concepts of their highly awaited product, providing us with a glimpse of what to expect from the Carens in the near future.
In India, the Kia Carens will be the first vehicle to feature the company's new design concept, dubbed "Opposites United." On the outside, there's the iconic Tiger Face design up front, as well as LED headlamps with daytime running lights.
The SUV-like stance appears to be the focal point of this design, which is especially evident when looking at the side profile.
In the words of Karim Habib, Senior Vice President and Head of the Kia Design Center, "The Kia Carens is the perfect embodiment of our latest design philosophy, 'Opposites United,' since it successfully combines sportiness with a sophisticated attitude and style with unique aesthetics." In today's three-row automobiles, the Kia Carens is a real reflection of what buyers desire from their vehicles.
Carens will have a wraparound dashboard design, chrome door handles, and a 10.25-inch Audio Video Navigation Telematics (AVNT) screen that will be located in the center of the dashboard design.
Kia India's fourth product will debut on December 16 in Gurugram and will be available for purchase in the first quarter of 2022, according to the company's own announcements.
Carens is expected to be based on the Seltos chassis and have a 1.5-liter, four-cylinder petrol engine. A six- or seven-passenger version of Kia's new car appears to be in the works, based on the Hyundai Alcazar.