Laxmi Bank raises interest rate on savings, brings Orange Savings Plus loaded with offers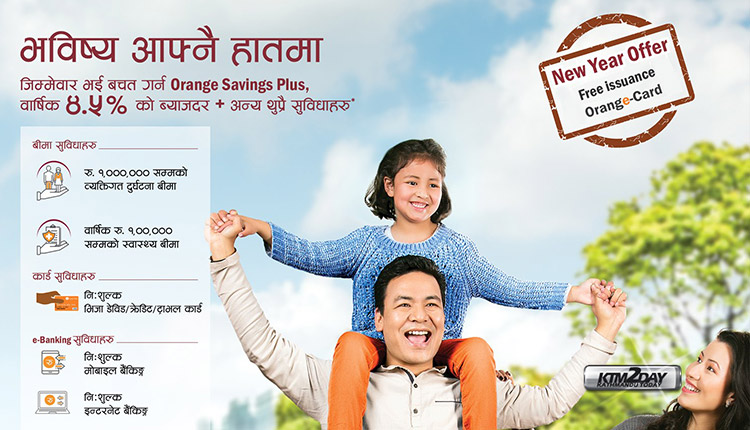 Laxmi Bank has launched Orange Savings Plus account with 4.5% interest rate along with several other attractive features bundled in this New Year offer.
From the bank's Orange Savings Plus savings account, customers can now get 4.5% annual interest rate as well as more attractive facilities, the bank said.
Customers with Orange Savings Plus account can get annual health insurance up to Rs 1 lakh and accidental death / disability insurance facility up to Rs 10 Lakh. The bank has partnered with Everest Insurance for medical and Shikhar Insurance for accidental insurance.
Additionally, the bank will provide debit card, credit card and dollar travel card which will also be issued free of cost and the fee for using Laxmi Bank's debit card at any ATM across Nepal will also be refunded.
Under the New Year's offer, customers who open an Orange Savings Plus account throughout the month of Baisakh will get Laxmi Bank's recently launched Prepaid Dollar card free of charge. The offer is also applicable for Orange Saving Plus existing customers, the bank said.
Similarly, the bank is also providing higher interest rate of 4.5% with various facilities in the special account "Shubhshree Lakshmi Savings Account" tailored for employees working in various organizations.