Lenovo Tab Extreme Launching soon with Dimensity 9000, Android 13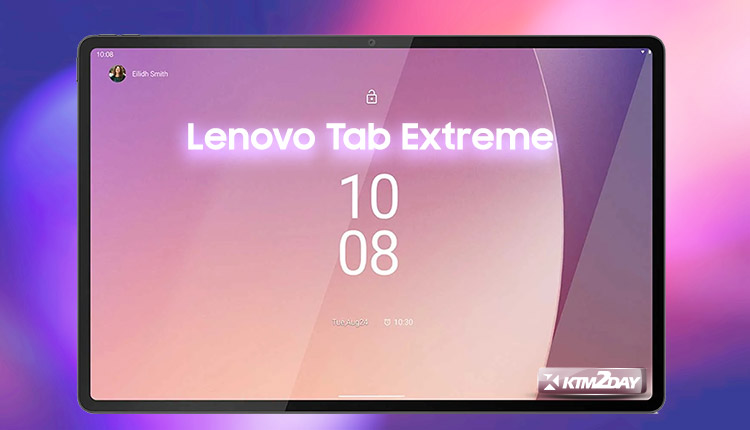 Even though the Android tablet market has been mediocre over the past few years, a comeback appears to be underway, with Lenovo possibly staking a claim as one of the major contenders alongside the incoming Pixel tablet and the large selection of Samsung alternatives.
The Lenovo Tab Extreme, according to a recent leak, is the company's flagship follow-up to the Lenovo Tab P12 Pro.
Lenovo has yet to announce the Tab Extreme, however a device bearing the model number TB570FU has been seen in the Google Play Console.
Also Check : Tablets Price in Nepal
The folks at XDA Developers saw it first. The "Extreme" moniker may be misleading, as the tablet depicted in the photograph does not appear to be of particularly sturdy construction.
There is a render of the tablet, and we know that it will use last year's MediaTek Dimensity 9000 processor, among other details.
We don't know if there will be further configurations beyond the 8GB of RAM edition. Currently, the screen's dimensions are unknown, but we do know that it will have a resolution of 3000 x1876 pixels.
The only other detail we have is that it will run Android 13, perhaps making it one of the first tablets to market with the operating system.
It's been a while since we've seen a tablet release from Samsung with Android 13, but the company has finally started upgrading its Galaxy Tab S8 line to the latest version of the operating system.
When compared to other high-end tablets like the Galaxy Tab S8 and the forthcoming Google Pixel Tablet, the Lenovo Tab Extreme appears like a strong contender.
More information is needed before making a final call, but we're encouraged to see Lenovo commit to the tablet market on Android. Even though the name is a bit of a stretch, this is a very interesting new Android tablet.