Lenovo ThinkPad X1 Carbon 30th Anniversary Edition launched in special packaging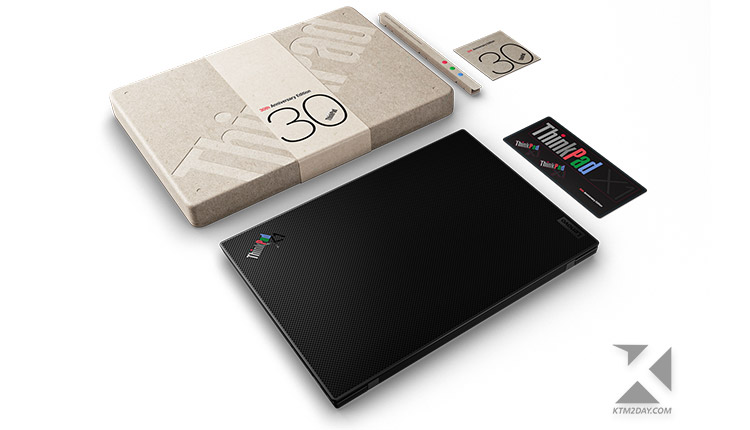 During the COMDEX convention over three decades ago, IBM debuted its new ThinkPad series of personal computers. And now, to mark the occasion, Lenovo has released a limited-edition ThinkPad X1 Carbon 30th Anniversary Edition with commemorative branding.
In case you didn't know, Lenovo has owned the ThinkPad brand since 2005, and it has since become one of the most well-known laptop manufacturers in the world.
Also Check : Lenovo Laptops Price in Nepal
With its timeless black style and bright red TrackPoint, this model has become a cultural symbol. Since the 10th, Lenovo has also released a new limited-edition anniversary model, and this year, that model is the ThinkPad X1 Carbon Gen 10. But the brand is only selling a small amount of this model around the world market.
One thousand are set aside for the Japanese market, leaving five thousand for the rest of the globe. This laptop is available in two different Intel Core i7 processor configurations for US customers to choose from: the lower-end Core i7-1260P and the more powerful Core i7-1270P. In addition, customers can get up to 1TB of SSD storage and 32GB of RAM.
Lenovo's new ThinkPad X1 Carbon Gen 10 30th Anniversary Edition may be purchased on the company's website right now for an estimated minimum cost of $3,440 USD. A more potent setup can run you up to $4,170. However, these costs could change if you use the site's discount feature.