LG Tone Free T90, T60 With 9 Hours of Battery Life, ANC Launched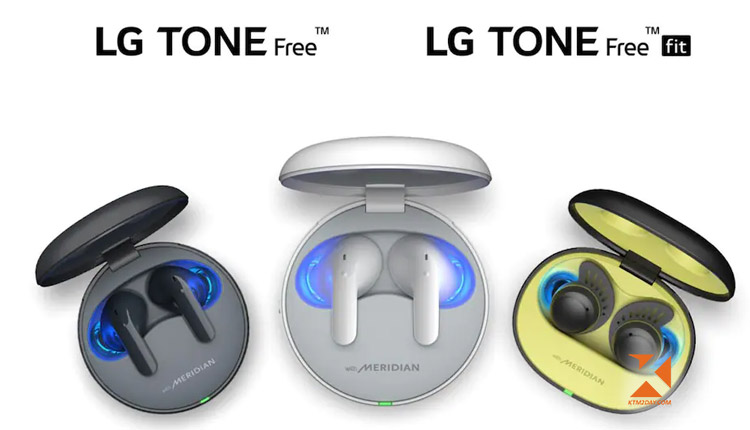 The LG Tone Free earphones range for 2022 has been presented by the South Korean company, along with certain specifications. Tone Free T90, T60, TF7, and TF8 are all on the menu.
LG Electronics has announced that it would begin shipping its TWS (true wireless stereo) earbuds at the end of August. You can get up to 9 hours of battery life with Active Noise Cancellation (ANC) off and a water and sweat-resistant IPX4 rating by using the Tone Free T90 TWS earbuds.
For the four TWS earbuds described above, LG Electronics has yet to disclose their prices. TWS earbuds will be available in major regions around the world starting in late August, though the company hasn't given an exact date just yet. The LG Tone Free T90, T60, TF7, and TF8 earbuds have had some of their specifications published, as previously announced.
LG Tone Free T90 and T60 Specifications
The LG Tone Free T90 is expected to be LG Electronics' top-of-the-line TWS earbuds offering in 2022, according to the company.
According to LG Electronics, the earphones have a new internal structure with a larger dynamic driver to assist them produce deeper and more pleasant bass. Graphene is used in the Tone Free T90 as a vibration-reducing material.
Also included in the earphones is Meridian Headphone Spatial Processing (MHSP) (HSP). The Tone Free T90 is believed to be able to provide a constant tonal balance at a given level thanks to the aforementioned technological advancement.
With Dolby Atmos and Dolby Head Tracking, LG Tone Free T90 TWS earbuds also include Dolby Head Tracking compatibility for any content.
The Tone Free T90 earphones, according to the makers, are the first wireless earbuds that contain an audio virtualizer built by Dolby.
Snapdragon Sound Technology Suite 1 is also supported by these devices. A 24-bit/96 kHz audio resolution is claimed to be available.
ANC on the Tone Free T90 receives a real-time optimizer and a double step algorithm. Three microphones and a VPU are used in the Tone Free T90. Wireless charging is supported by the eabuds. It's important to note that the IPX4 grade is shared by the Tone Free T90 and T60.
LG Electronics and the POSTECH Ergonomic Design Technology Lab collaborated on the design of the futuristic earbuds.
The four TWS earbuds are rumored to be thinner and lighter than their predecessors. The "Performance Fit" feature, according to the manufacturer, guarantees that the earbuds are properly positioned inside the wearer's ears.
The UVnano charging case for LG Tone Free T90 and T60 sterilises all portions of the ear gels, providing a wider range of protection.
With the Plug and Wireless charging function, they can also be used as Bluetooth receivers. An auxiliary cable and a USB Type-C cable are also included in the package.
The LG Tone Free T90 and T60 are said to have a battery life of up to 9 hours when the ANC is turned off.
Both charging cases promise to have a battery life of up to 20 hours without ANC.
Using the UVnano charging case, the Tone Free T90 and T60 TWS earbuds can be fully charged in about an hour.
LG TF7, TF8 Specifications
Additionally, LG Tone Free Fit TF7 and TF8 include a three-microphone arrangement. In addition, Median Sound and ANC are available to them.
UVnano charging cases will be available for both of these earbud versions. The SwivelGrip technology on the earphones is supposed to make them suitable for people with active lives.
A fast-charging feature is also included in the Tone Free Fit headphones. With ANC turned off, the Tone Free Fit TF8 and TF7 are supposed to have a battery life of up to 10 hours, while the charging cases are said to have a battery life of up to 20 hours.
LG Electronics' TWS earphones are dust and water resistant, with an IP67 rating. Plug and Wireless is another function of the Tone Free Fit TF8 TWS earphones.