LG replaces windows with transparent screens on Chinese subways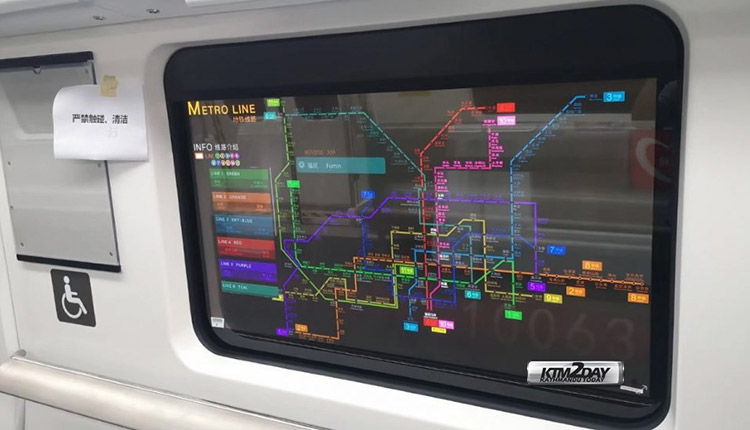 LG started providing transparent screens to be installed in place of subway windows in China. The subways in Beijing and Shenzhen were the first to receive the new LG's OLED transparent screens.
LG Display developed and supplied the transparent screens, the screens division of the company. The display is 55 inches and has OLED technology.
The idea of ​​transparency is to allow passengers to read the content displayed on the screens and, at the same time, see the exterior of the train. It is a kind of "technological window".
"The application of transparent displays will become more diverse. LG Display aims to supply products to a wide range of industries, in line with its vision as a leading provider of display solutions. "

Chang-ho Oh, senior vice president, LG Display
According to the company Prescient & Strategic Intelligence, which specializes in market analysis, the market for transparent screens is expected to grow, on average, 46% per year. This niche is expected to earn $ 4.93 billion by 2024.
Transparent screen technology
The displays have a level of transparency at 38% and display information in real time (and Full HD). Among this information are schematics of the subway lines available on the route, integration tips and transfers, news, weather information and general messages.
The transparent screens first reached lines 6 of the subway in Beijing, and 10 of the subway in Shenzhen. The idea is to expand to other lines, but this, according to LG will require coordinated work between the brand, the railway companies responsible for public transport and the manufacturers of glass for trains.
LG Display also assured that it will start working on providing similar solutions for metro and transportation services in other countries around the world.
In addition, the company announced that it will double its production of transparent screens . That's because LG believes that this technology can be used widely in various commercial sectors, such as, for example, the display of products in shop windows or outside buildings and other exhibitions.
Until the publication of this article, the South Korean manufacturer did not divulge more precise information about the quantity of screens supplied to the two Chinese cities or how many wagons already have the new technology.
Screens developed by LG
LG Display presented four display technologies during an event, held in early August.
The new panels presented by the company were:
A TV that can be curved or stretched;
A TV that can be rolled and unrolled, so that it is hidden when not in use;
A tablet model with foldable screen that can be used as a notebook;
A transparent display that can display various types of content (this has been installed on China's subways).
LG has been working with transparent screen concepts and patents for years. The company even introduced a flexible 1.70 meter OLED model that could be used as a kind of virtual clothing fitting room.