New Apartments and Housing Complex being built in the City of Lakes, Pokhara
Pokhara's apartment and house construction projects have recently acquired traction in addition to the city's tourism industry. Pokhara has felt the influence of the recent boom in the apartment and property market outside of the Kathmandu Valley.
Pokhara is well-known for its scenic beauty as a vacation spot. This is why tourists from both inside and outside of the country flock to the area. As a result, the region's growth is likewise accelerating. Developers have also started several projects in quick response to the high demand for housing and flats in Pokhara, in addition to the star hotel.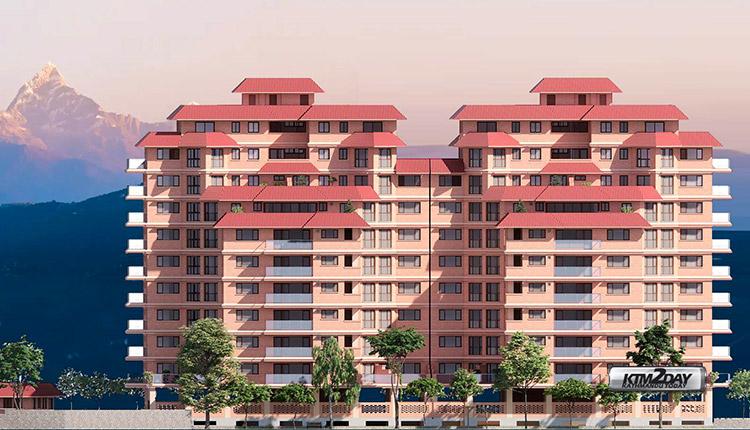 Sungava Apartments
Sungabha Apartment is to be constructed in Phulbari of Pokhara by Sadbhavana Housing Developers Pvt.
Work has begun on an apartment complex of 12 stories, which will be located in an area of 7 ropanis land area. Construction will begin in February of next year, according to the business.
As of now, building on the residential complex is expected to be completed in around two and a half years. Construction is expected to be finished by the end of 2024 or the beginning of 2025, according to the business.
Phulbari, Pokhara, is where the business aims to build a 52-unit apartment complex. According to the company, the apartment would include a total of two to three bedrooms. The majority of these will be three-bedroom apartments.
Residents of the apartment would be charged between Rs 25 million and Rs 35 million by the firm. Even the smallest unit, at 1,400-1,600 square feet, will be built by the company.
The firm has sold 23 units thus far. The apartment has been equipped with a number of conveniences provided by the company. A fitness center, swimming pool, and other safety features are on-site and available round-the-clock.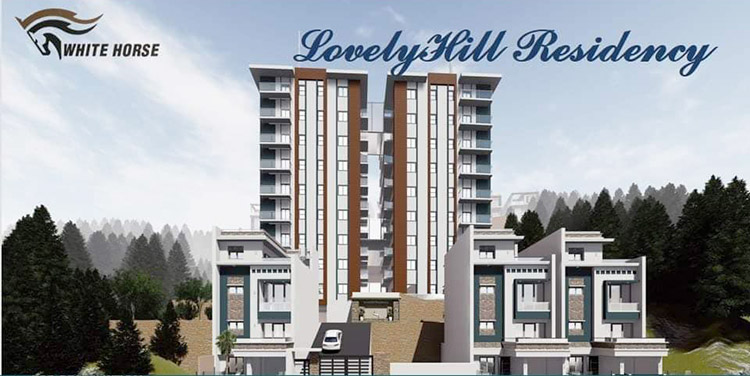 Lovely Hills Residency
In Pasryang-5, Pokhara, White Horse Developers is building new apartments. Lovely Hills Residency is the name of the company's new building complex, which includes a number of apartments.
According to the company's statement, construction has begun in an area of around 10 ropanis land area. The business's market manager, Lala Gurung, stated that the company is building a two-tower apartment complex called "Twin Building" and 12 residences in the vicinity.
At least 46 apartments and 12 houses will be constructed in two apartment buildings by the company. The flats are nearing completion, and the company has already erected five of the 12 houses.
A ten-story residential building with parking in the basement was constructed by the business. A total of 23-23 units have been built in the twin apartment, according to Gurung.
The company is constructing a three-cateogries of apartment under this project. A one-bedroom apartment, a two-bedroom apartment, and a three-bedroom apartmentare being built in the Twin Towers respectively.
The company has constructed 8 number of three-bedroom units , 22 number of two-bedroom units , and 14 one-bedroom units. The business has also said that the upper 10th floor will have two units, each with duplexes.
The price per square foot has been set at Rs 15,000 by the company. The company has built apartments ranging from 500 square feet to 1,500 square feet. So far, 50 percent of the apartments have been sold and three of the housing units have been sold.
The company has arranged various service facilities in the housing including the apartment. Swimming pool, clubhouse, sauna, gym, badminton court, CCTV camera, and 24-hour water supply will be provided by the company. There are also designated areas for children's play, private parking, open space, and an underground wiring system, according to him.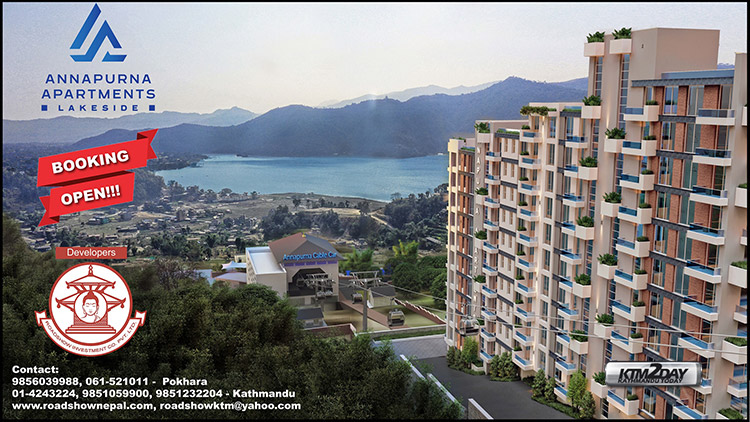 Annapurna Apartments
Two apartments in Pokhara are being built by businessman Kalu Gurung's company, Road Show Real Estate.
The company, which had earlier built an apartment under the name Deep Apartment, has moved ahead with the work of two more apartments. The company has already built a 40-unit apartment with 108 houses in Deep Housing in Pokhara.
The company is currently constructing two apartments in Sedibagar and Masbar in the name of Annapurna Apartments.
According to the company's statement, construction has begun in an area of around 6 ropanis land area in Sedibagar Height and another in Masbar of 2 ropanis land.
In two apartment buildings, the business plans to construct 101 units of rental housing.
The company has set the minimum price of the apartment at Rs 9.8 million to around Rs 20 million. The company has set the price of the apartment at Rs 18,500 per square foot.
Swimming pools, gyms, coffee shops, and saunas will all be available as part of the complex's amenities.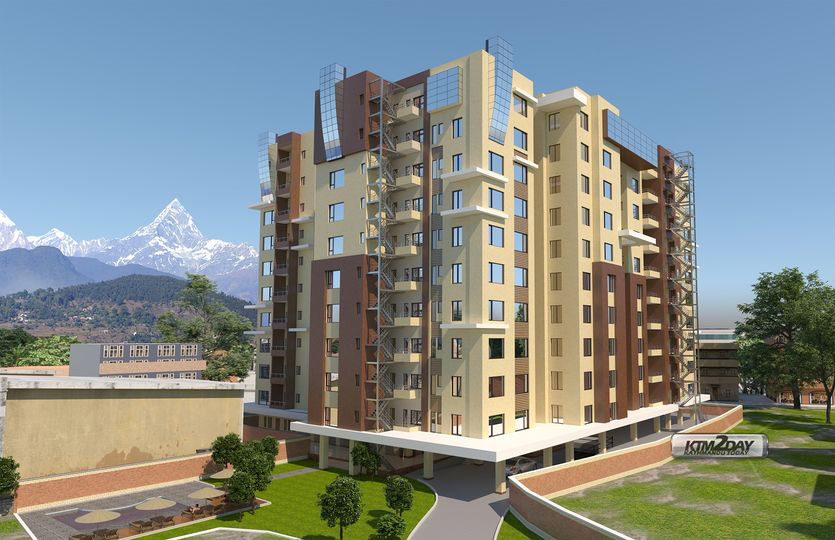 Pokhara Residency Apartment
Comfort Goodwill Developers Pvt. Ltd. has also constructed a 10-story apartment building in Tersapatti. The Pokhara Residency Apartment has been expanded to include an area of 6.5 ropanis. The business spent Rs 1.5 billion to build the property.
The apartment complex houses 107 units. The two-bedroom, three-bedroom, and four-bedroom apartments are all priced between Rs 13 million and Rs 25 million, respectively.
4 elevators, 2 staircases, 5 fire exits, 116 car parking, a community center, gym, yoga hall, sauna, and 24-hour CCTV have been installed by the company. A garden will also be included at a later stage.
Fewa Prince Residency
CE Construction, which has been working in real estate for a long time, is also planning to build Pokhara-centric housing and apartments.
The company plans to build a Lake View apartment in Pokhara with Fewa Prince Residency.
Fewa Prince Residency at Chauthe, Pokhara is discovered to fulfil your dream of owning a house in the city of lake.
The project plans to construct a fusion of three components – Housing, Apartment and Commercial Building.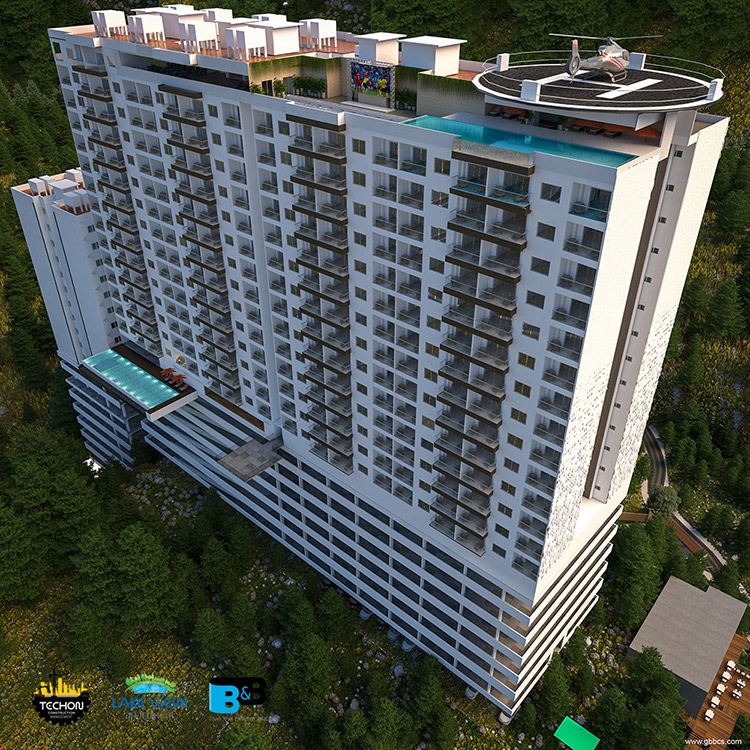 B & Lake View Resort & Apartment
Bimal Basel and other investors have begun construction on a new hotel and apartment complex in the Pokhara suburb of Sedi. The apartment complex will be constructed with 11-storey floors.
The original intention was to build six  separate 18-storey flats, but only 11-storey blueprints have been allowed, therefore work has begun accordingly.
In spite of the intended goal of constructing 464 units with an investment of Rs 8 billion, the construction permission was not obtained, according to Bimal Basel, the company's managing director.As a result, investment will decline, he said.
In the first stage, he estimates that roughly 60 apartments will be completed. It is for this purpose that a sum of Rs 1 billion would be allocated.
An estimated year and a half is needed to complete the apartment, which began construction six months ago on an area of 33 ropanis land.
Apartments include a rooftop restaurant, supermarket, travel agency, hairdresser, beauty parlor, spa, money exchange, long tennis court, badminton court, bowling, as well as two swimming pools, hanging restaurant, sky theater, children's playground, lake community, and a lake. There will also be adequate parking facilities.